2021 autumn and winter fashion trends are coming
Just after the beginning of autumn, I discovered that many new autumn products have been launched in the mall. Compared with summer, autumn and winter clothes have more possibilities and fun to build.
So today, let's take a look at the 2021 autumn and winter fashion trends! It's not easy to step on thunder if you have a score in your heart before buying autumn clothes!

Knit Wits

How popular is the knitted suit this summer? Nine out of ten fashionable ones are wearing them! The key word of the trend in 2021 is Athflow, the soft and lazy knitted suit coincides with the fashionable home style.

Direct hits at the show
How to wear in daily life?

Knitted suits in neutral colors, such as beige, light gray, and milk tea, are the most common and best to wear, and are suitable for an elegant and temperamental route.
The split knit suit looks good and doesn't choose a figure. Many people prefer the combination of sweater + wide-leg pants, which can automatically stretch the legs. For girls with wide hips, you can cover them with a long coat.
The combination of sweater + skirt should be more elegant and intellectual. If you want to wear this set to look good, the position of the waistline is the key point.

Like the bottom right, the fuzzy waistline and belly of the long sweater + long skirt also have a high level of effect. Or like the lower left, short high waist line modifies the proportions, which is good for showing height.
For girls with a small belly, undecorated flat knits or jacket corners will expose your shortcomings. At this time, you might as well add a belt to divert your visual attention.
Lilac

The only popular color on the list, lilac purple is the one with the lightest saturation among all the purples, showing whiteness to yellowishness. In the autumn and winter seasons, this color is made into skirts, coats and even down jackets, which look extraordinarily elegant and noble.

Direct hits at the show
How to wear in daily life?

The faint purple is gentle and romantic, and it is full of fairy spirit when used as a shirt. The generous collar and slightly loose V-neck will inadvertently make the clavicle triangle more white.
Simply put on a lilac and purple shirt, and the beautiful and seductive autumn will begin~
The color of lilac purple is not suitable for peaceful clothes. If there are designs, and the fabrics have texture, lilac purple will look better. For example, crisp and textured linen or soft leather will be more expensive and rich.
Wearing a suit in a complete set is even more amazing, think about wearing such a set to go out on the street, but who doesn't like the fairy and cool lady?
Lilac purple can also take the leisure route, sweater + small black trousers, reduce age to show white.
"Sandwich" stacking method

Tailored 

This is a trend that does not cost money. The designer tells us that no matter what jacket to wear this winter, it is fashionable to wear a few pieces. From the bottoming shirt to the coat, 3-4 layers are the basic operations. There are layers of warmth, and you are handsome to take off.

Direct hits at the show
How do you wear it everyday?

This way of dressing can be worn with a few basic styles, a shirt + a small high collar, and the two-piece combination of plain clothes can be seen together, with a suit and jacket on the outside...
Or a long coat, with all the temperature and demeanor. Unlocking a few more buttons will make you feel more chic~
The other is a vest, which is also very popular these seasons. You can stack and wear a set of suits or mix and match at will, decent and hippie, and switch at will.
When it gets colder, the suit can also be used as an inner wear, worn on the outside of a windbreaker or overcoat.
Pleated skirt

There are many beautiful and popular fairy skirts every season, but in terms of the most beautiful and easy-to-handle classic, it is a romantic and elegant pleated skirt. The midi skirt that goes to the middle and bottom of the calf can not only cover the legs but also show the height and thinness.

Direct hits at the show
How to wear in daily life?

Shirt + pleated skirt is the most classic and attractive temperament collocation in autumn. Whether it is commuting or daily wear, it is extraordinarily elegant and attractive.
In autumn and winter, you can also use sweater and pleated skirt CP, which is very retro and artistic.
The combination of pleated skirts and suits is full of fashionable appeal.
The neat version of the windbreaker/coat collided with the smart lines of the pleated skirt. This set just showed the romance of autumn.
Preppy style

preppy style (Ivy League), also known as preppy style. It originated from the high-quality style of rich women's dresses in famous American schools. Plaid suits, JK pleated skirts, sailor stripes, Polo shirts... are all typical items of this style.

Direct hits at the show
How to wear in daily life?

The plaid suit is a very standard preppy style. This year's fashionistas all like to replace the inner jacket with the same plaid tube top, which is more youthful and energetic.
Knit sweater + high waist plaid skirt, this preppy style not only maintains the original essence, but also conforms to the current aesthetics.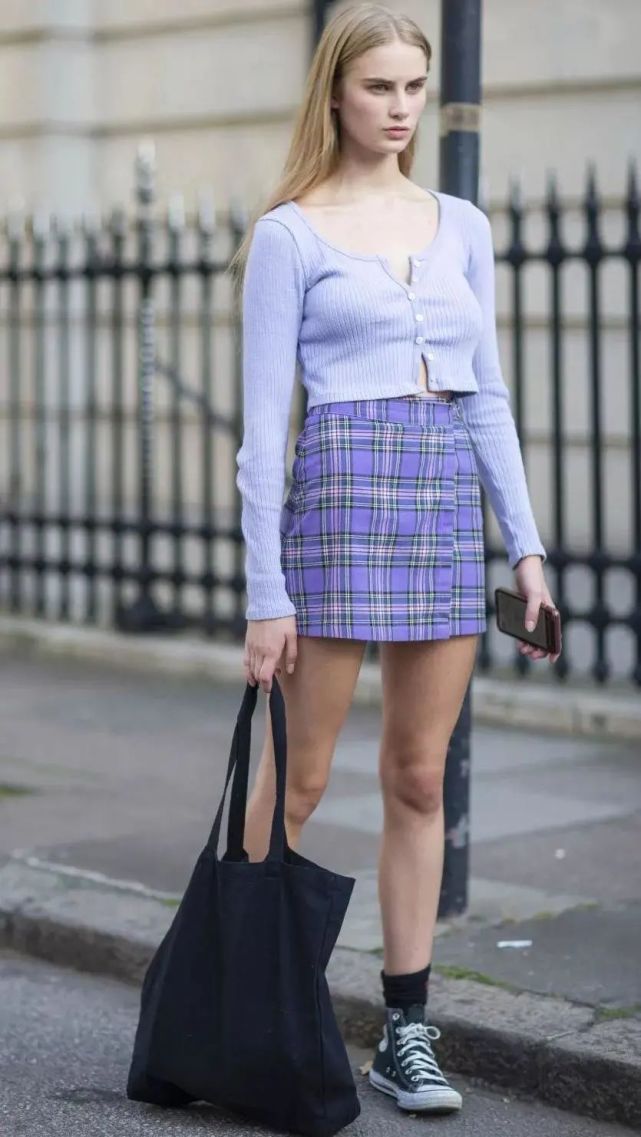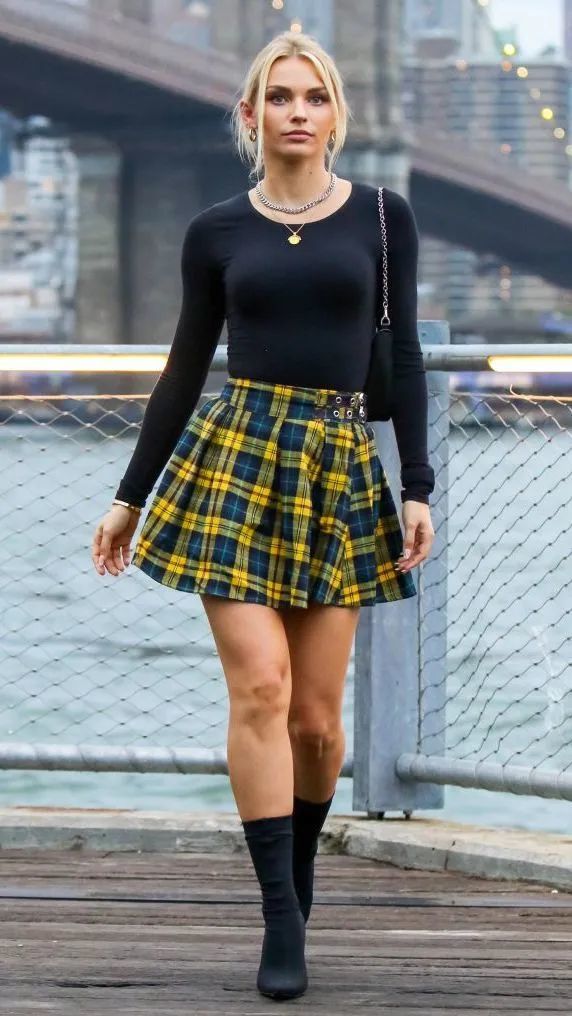 The white pleated skirt has a sporty style, and the whole body is white, which has the temperament of a wealthy girl.
Knitted sweaters are comfortable to wear, matched with white shirts and T-shirts. They look very "high-quality" and "cute", and are very suitable for young girls to wear.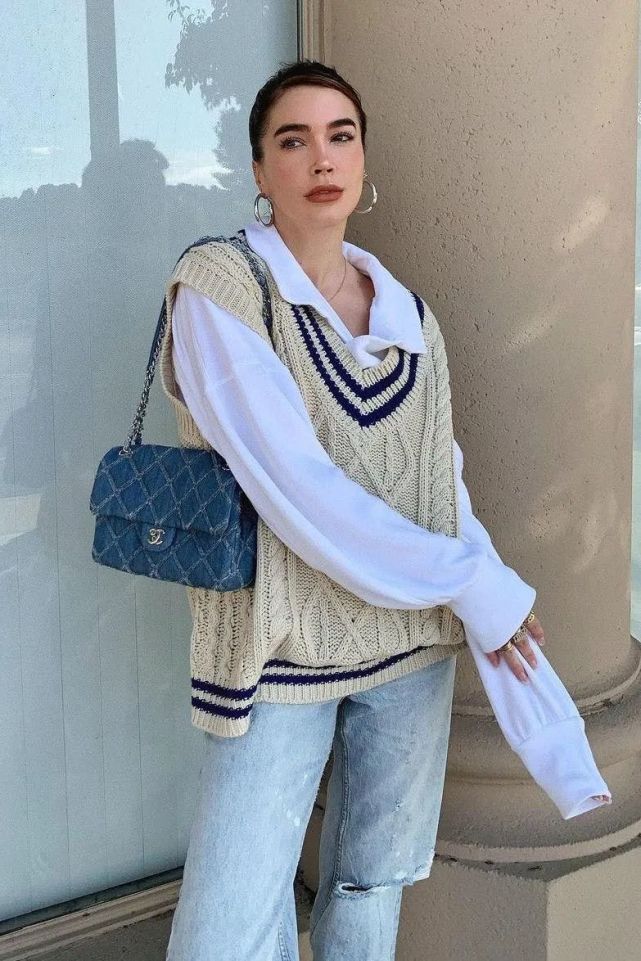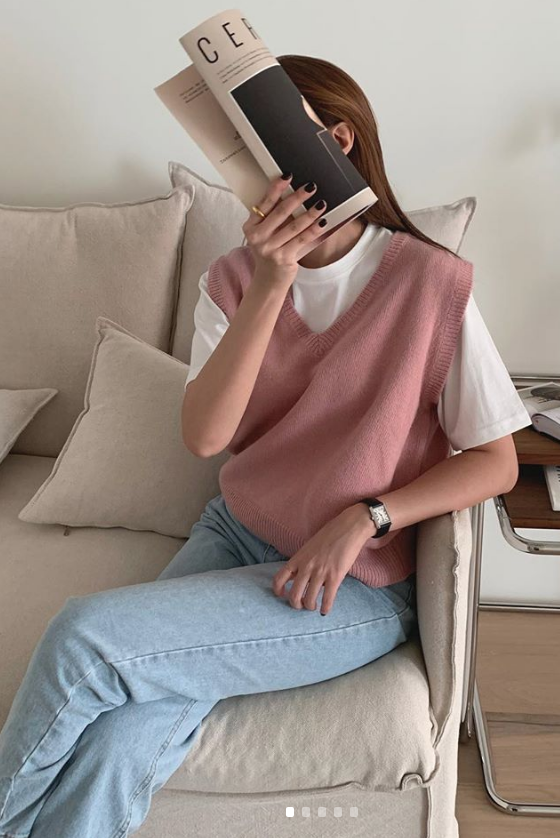 Faire Island sweater

Direct hits at the show

The retro wind is blowing, let the "Fair Isle Jacquard Sweater" warm you this autumn and winter! Patterns are the most basic element in Fair Isle knitting. Classic patterns include snowflakes, flowers, crosses, elk, heart to heart, and pine trees.

How to wear in daily life?

The difference between the Fair Isle sweater is that it has a variety of patterns and colors, and it will not look tedious when worn alone. It looks great with some simple bottoms in pure colors.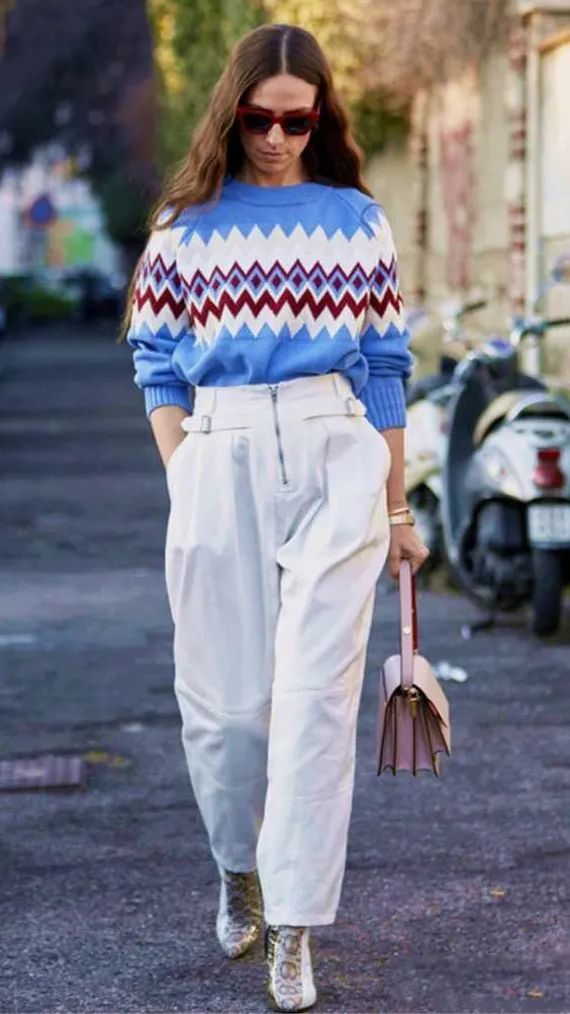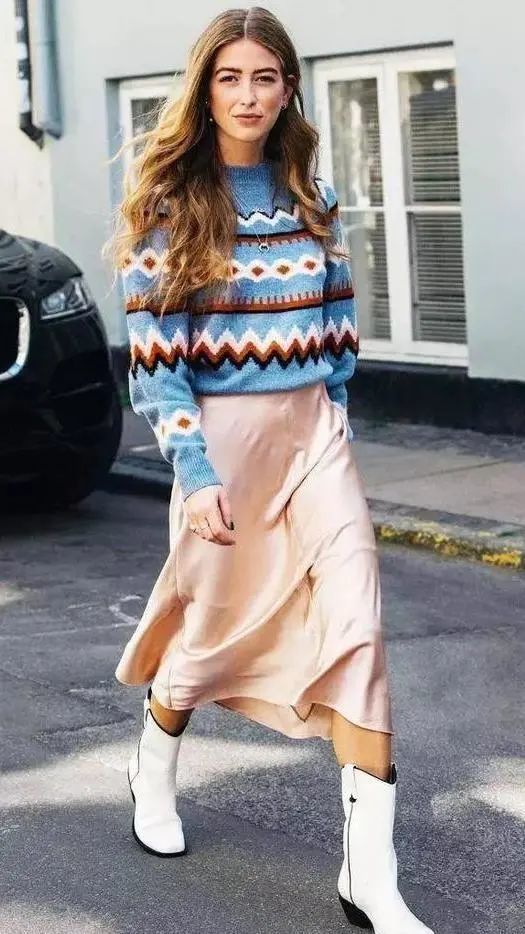 Cropped trousers and jacquard sweaters are very good, there is a natural sense of comfort, but also can balance the fancy sweaters, it is also a ten-minute go out match to save lazy cancer.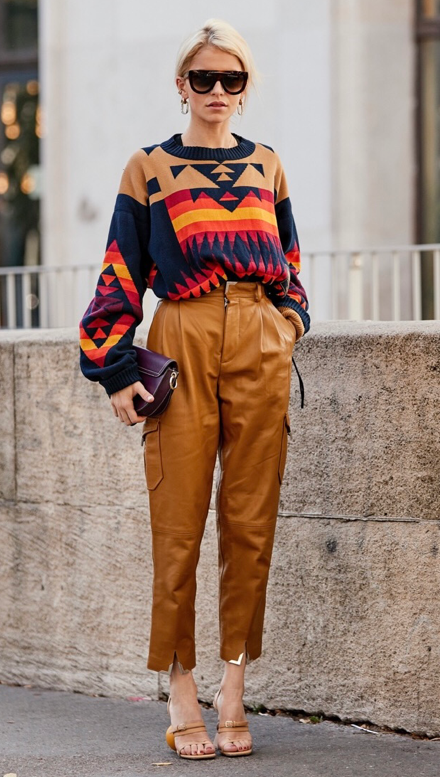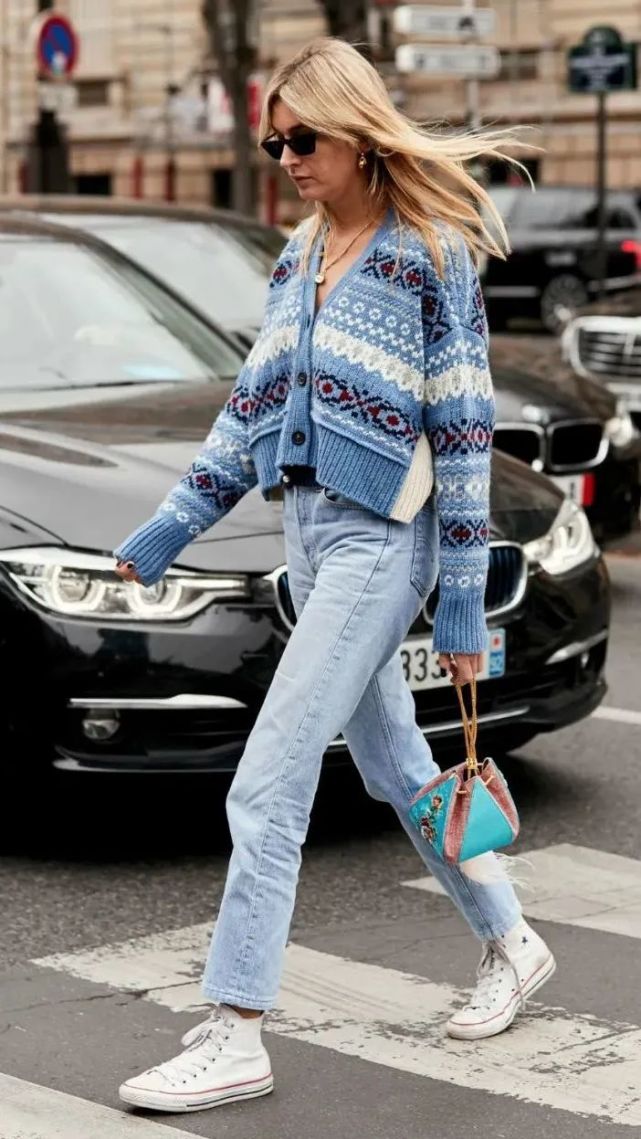 The short Fair Isle sweater is more neat and easy to highlight the proportion of the figure. The neckline jacquard sweater is looped around the neckline, also called the Ferris wheel pattern, matched with a half skirt, very literary and artistic.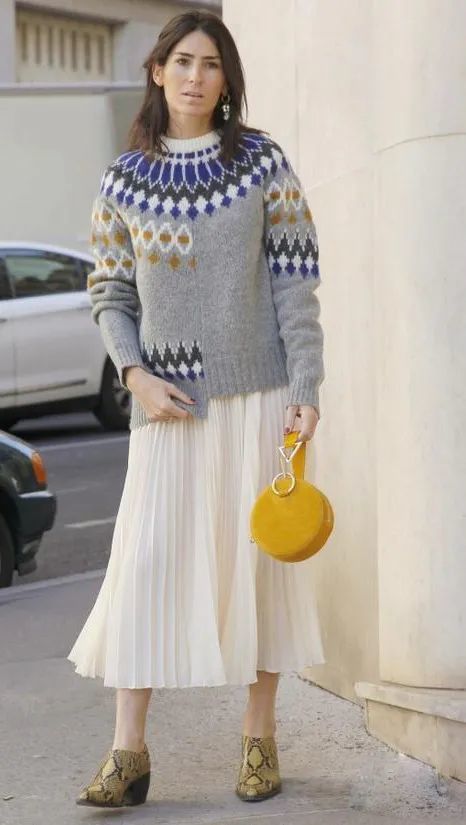 The striped jacquard sweater is colorful and diverse, giving people a lively feeling. Paired with neutral and cool overalls, soft and rigid, fashionable and handsome.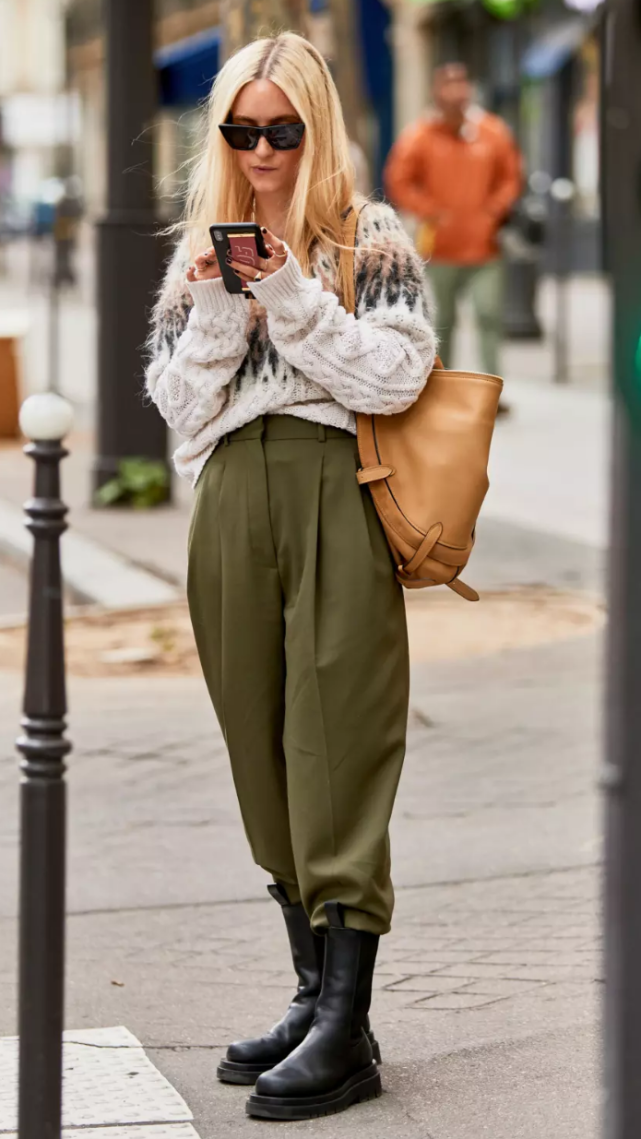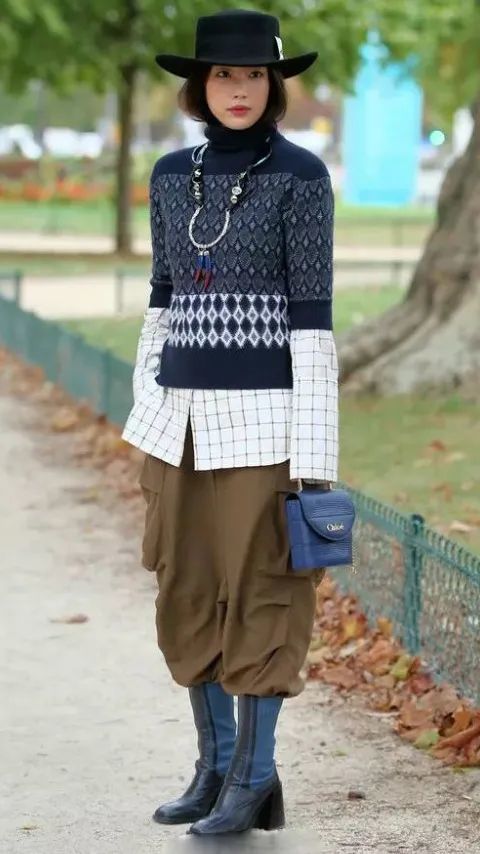 Well, the fashion trend of this year's autumn and winter is here. I think it's a more realistic season. These items are all kinds of fashionable and beautiful types whether they are worn alone in autumn or stacked in coats in autumn and winter.