Don't miss the popular color of 2023, fashionable and high-end, whoever wears it is beautiful!
The popular color of 2023 is here!

In the last month of 2022, the international authoritative color agency Pantone finally announced the color of the year for 2023 - Viva Magenta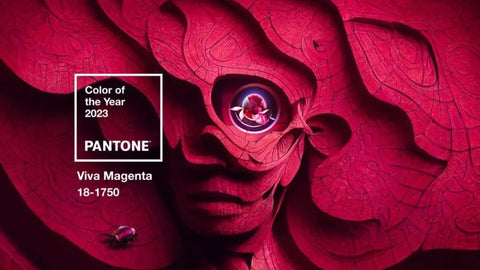 Magenta from the red family is a nature-inspired shade inspired by the natural red dye inside the cochineal insect.

Cochineal can survive from the 15th century to the present, and its tenacious vitality also symbolizes people's belief in maintaining confidence during the epidemic, expressing a new signal of strength.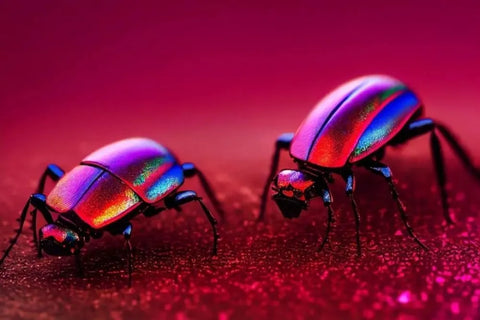 "VivaMagenta" is between red and purple, not as bright as big red, nor as dull as wine red, with a mysterious sense of luxury.

Energetic, fearless and inspiring, Magenta is a color of boldness, wisdom and all-embracing!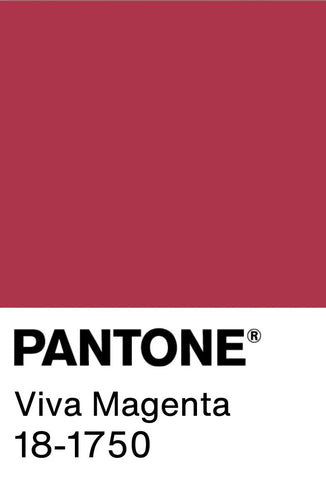 In the post-epidemic era, in the face of 2023, which is full of unknowns and uncertainties, we need such a vibrant and fearless red tone to start a new life!
Not only is the color rich in meaning, but in terms of fashion expression, magenta also shows a good charm. This rich dark red tone has emerged as early as on the show.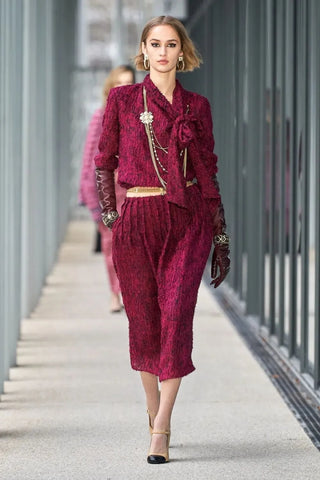 Chanel Pre-Fall 2022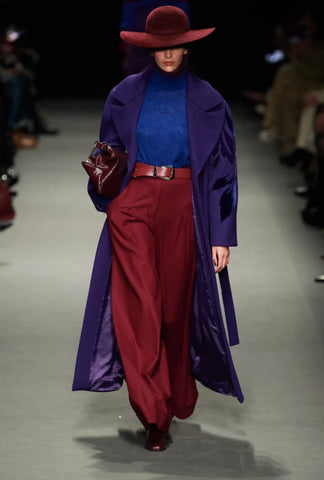 Alberta Ferretti Fall 2022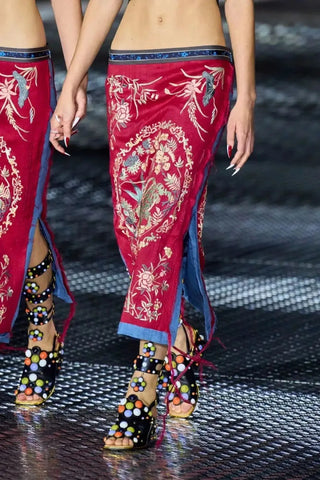 Gucci 2023
"Sweet Tea" Timothy played the leading role in the movie "Wonka" also wore a magenta coat. The velvet fabric looked more textured, with a silk scarf and a top hat, which was quite a gentleman's British aristocratic temperament.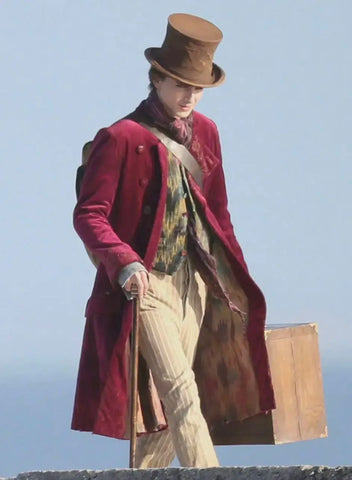 Because magenta is mixed with a dark tone, it will give people a mysterious charm, and people can't help but be attracted to it. At the same time, it neutralizes the enthusiasm and richness of red, and will not give people a very ostentatious visual effect.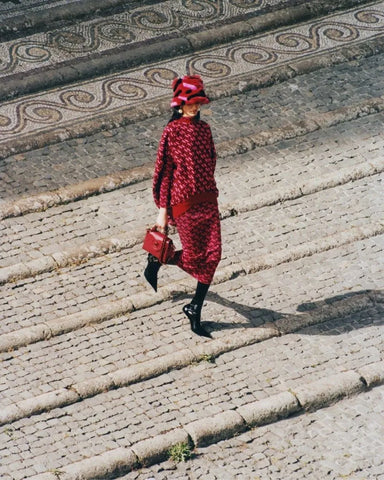 If you want to use magenta to create a fashionable and colorful look in the new year, then the items I share with you today must be coded

magenta coat

Every autumn and winter are black, white, gray, and earth tones. If you are tired of wearing clothes, you might as well try a magenta coat to open up the colorful colors of the new year. The passionate magenta will definitely bring new hope to the new year.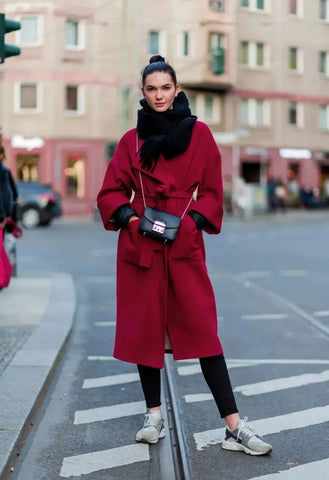 Like this kind of suit coat, with the shoulder pad design on the shoulders, the head-to-shoulder ratio will be modified to look good. In addition, the overall shape of the coat is crisp, so it is not so bulky visually, and it also shows a super aura.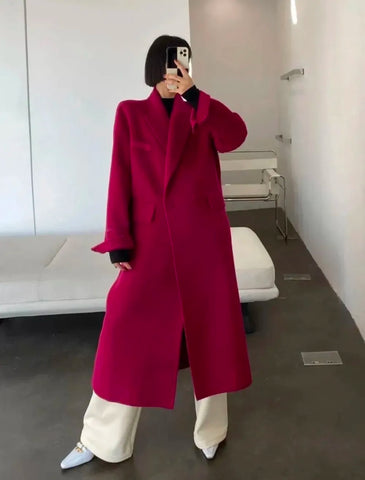 The small fragrance jacket is also a good choice. The collision of magenta and pink, combined with the unique roughness and texture of tweed, makes it more festive and "expensive".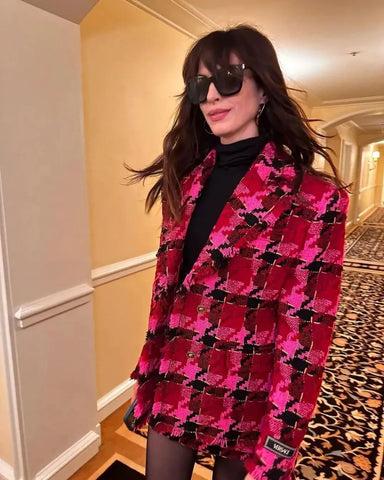 By the beginning of spring next year, thin suits can be arranged. Whether it is matched with a complete skirt or the "missing bottom" method, it will be less rigid and more calm and energetic.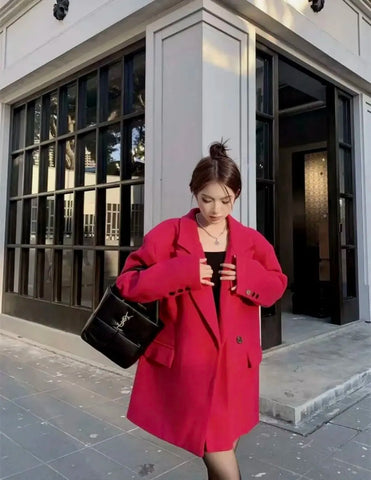 magenta top

When it is still in the deep winter season, you can try a magenta sweater to add vibrant colors to the winter, which is warm enough to heal.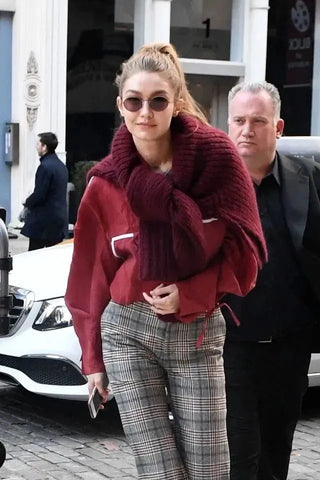 When used as an inner wear, it does not take up much of the overall wearing area, but it is enough to light up the visual effect. It is very chic to wear a pair of retro blue jeans casually.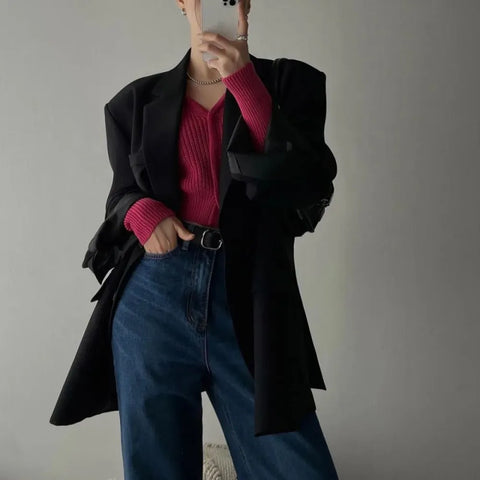 hoodie is also an excellent item that can be worn alone or worn inside. It is already lazy and comfortable, but it is a little more flexible with magenta.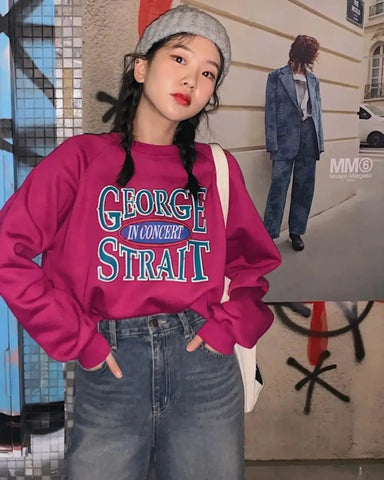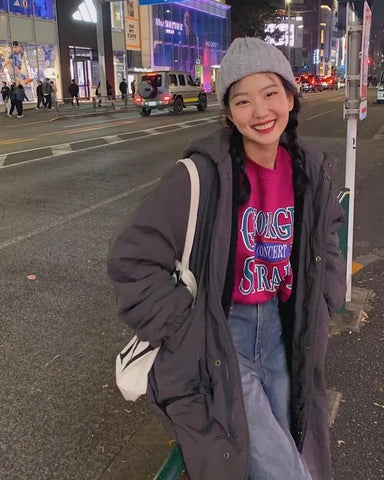 When matching this bright color, remember that white is the first choice. The refreshing and simple white can not only balance the maturity and thickness of magenta, but also not grab the limelight, and highlight the advanced and soft temperament.
magenta bottoms

In addition to putting it into the top, when magenta is used on the trousers and matched with a black leather jacket, the overall appearance presents a firm and reliable feeling.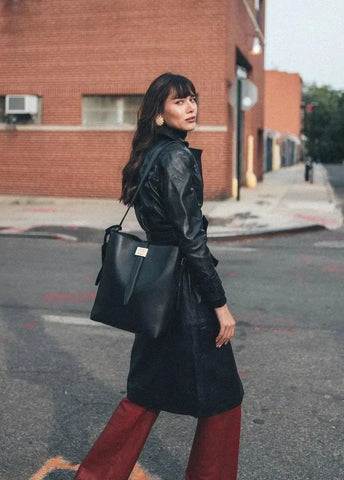 When black is used as the main color of the outfit, the addition of magenta is particularly eye-catching, warm, mysterious and charming.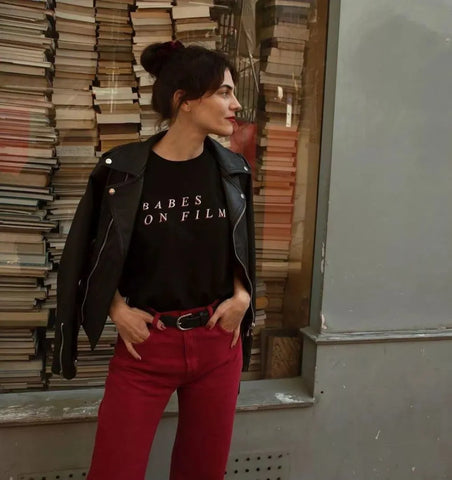 magenta dress

It is also a good choice to wear a magenta skirt all over the body. The accessories can be as simple as possible in black and white, so that the whole can reveal a modern sense of the metropolis.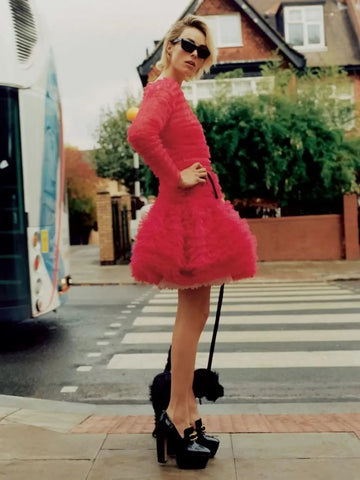 The magenta is elegant and the leather skirt is sassy, colliding together to exude an intellectual temperament, paired with a plaid suit, the strength interprets modern fashion.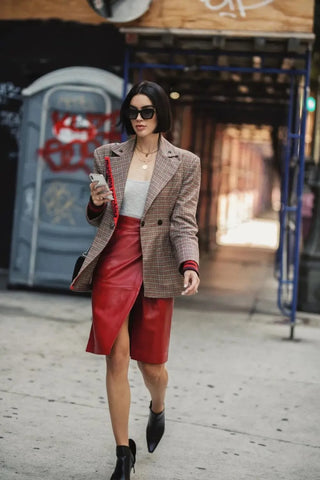 magenta accessories

A large area of magenta will inevitably give people an impact. If you are afraid that you will not be able to control it, you can try the simpler "partial color" first, which can also add a finishing touch to the entire shape.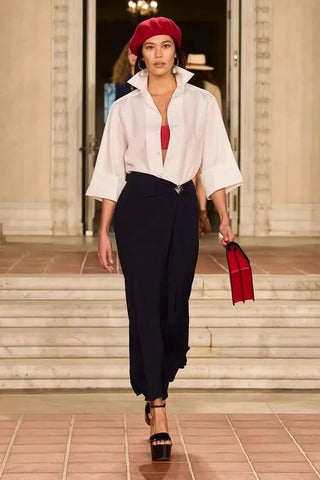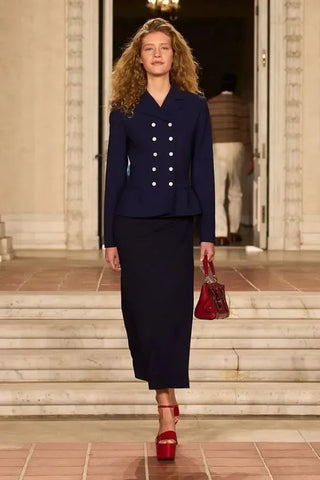 Ralph Lauren 2023 
Wearing dull in autumn and winter, a magenta bag can break the monotony!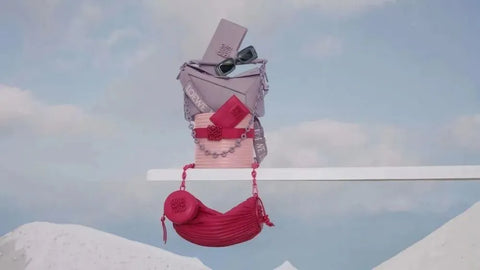 Like Angelina Jolie, use a magenta bag to embellish all beige outfits, showing an elegant atmosphere.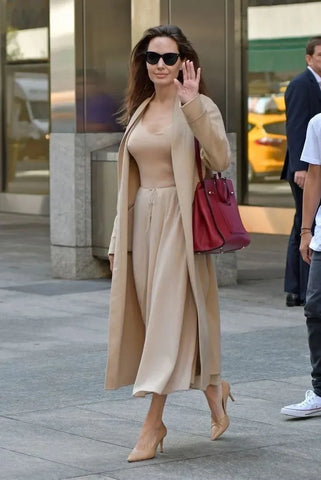 In addition to hats and bags, belts and shoes are also a good finishing touch. Lighting up a small area will not disrupt the rhythm of the overall shape, but also enhance the aura~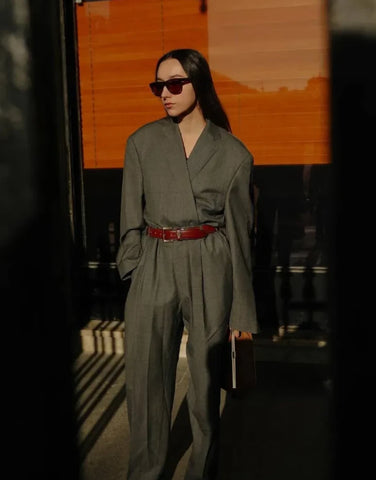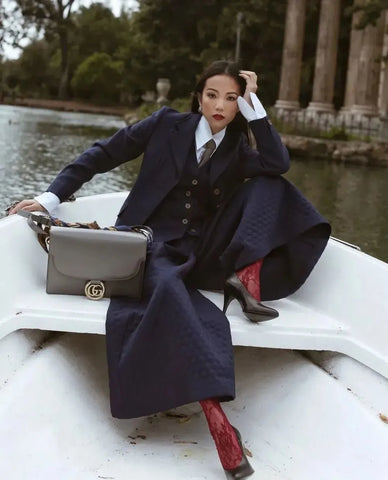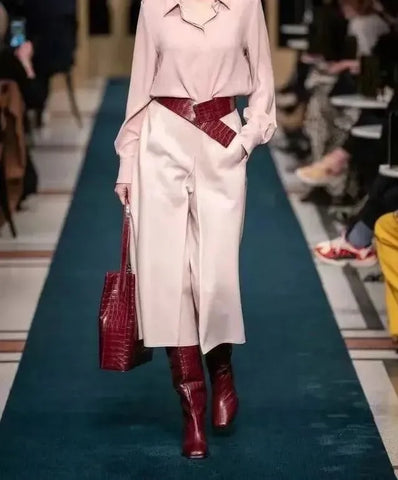 magenta makeup

Beauty-wise, bold and fearless, magenta makes a bold statement for eyes, nails, lips and hair, with applications ranging from shimmer to matte.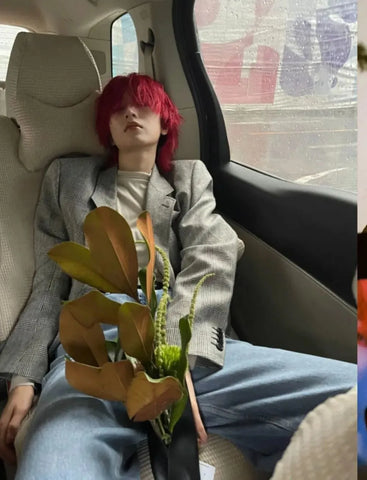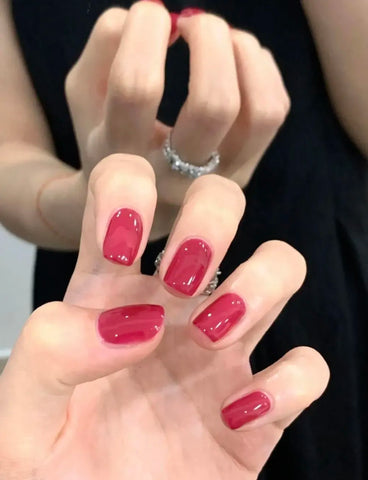 In fact, you can really try magenta lipstick this year. When you apply it on your lips, it is different from the charm and sexiness of true red. Instead, it has a reddish-brown tone of alienation and retro, which instantly improves the complexion. It is hard not to love it!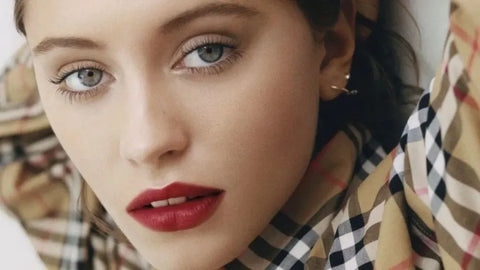 Color has the power to soothe the heart!

And Viva Magenta magenta, which represents bravery and fearlessness, is a pulsating color. Its exuberant vitality can add a sense of festiveness to the event and write a new story.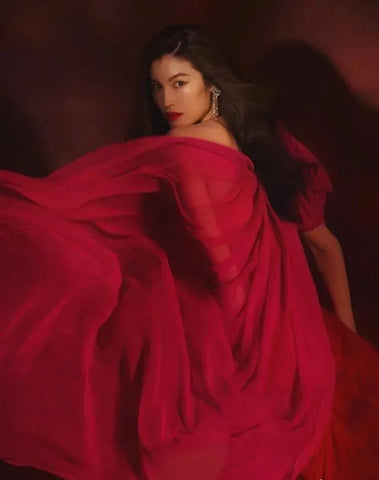 Therefore, as the new year is approaching, you might as well integrate magenta into your outfit and life, and use its vitality and warmth to relieve the mood imprisoned by the epidemic!