Fashion trends of women's clothing in the spring and summer of 2021
Despite the impact of the new crown virus, Fashion Month and many exciting spring 2021 fashion trends have not stopped publishing, but designers have to use special methods to showcase their works during the global pandemic, so for most people In other words, these designs are reflections or responses to the epidemic.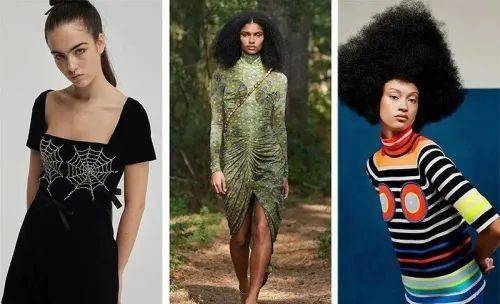 In terms of fashion trends in the summer of 2021, it is also fascinating to see different brand trends. I noticed that two main themes have emerged: some designers are taking a more practical route, clothes are for comfort, while others are immersed in fantasy and escapism.
Casual fashion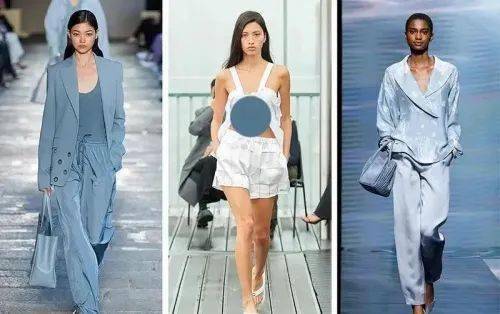 One of the more practical spring trends of 2021 is casual wear. After all, since many of us spend more time at home, it makes sense to look for comfortable but chic clothes! Designers have created a variety of comfortable clothing, blurring the boundaries between professional wear and pajamas.

Super loose suit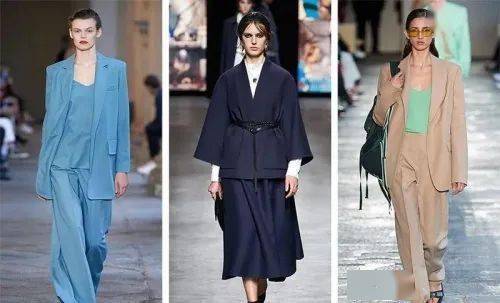 If you can't wear a real pajama during a video conference, then a super casual suit will definitely make you feel like a professional-looking suit. Suits have shown a lazy silhouette, but for the fashion trends of the spring of 2021, they are really everywhere, and they are more lazy than ever.

The atmosphere of the 80s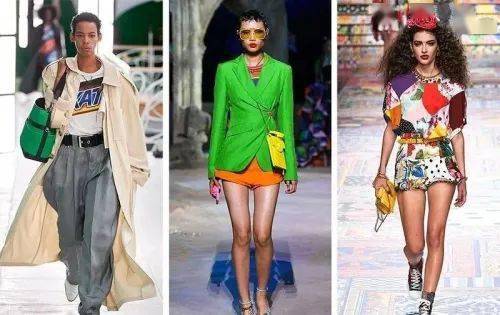 From a designer's point of view, the 1980s were a very eclectic era, but they are always one of the most recognizable eras. The outrageous color matching that happened in the 1980s is so unique and unforgettable that even those of us who have not lived in that period of time can recognize it in an instant.

Upgrade patch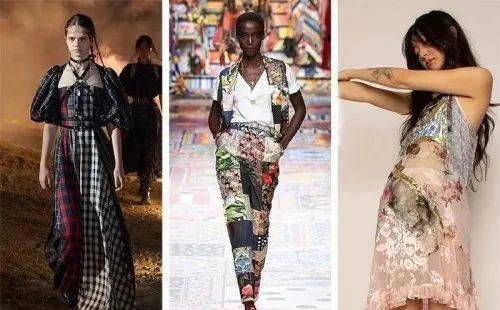 Spliced clothes are everywhere on the catwalks this season, clearly showing that it is possible to mix and match patterns, even one piece of clothing! One of the reasons why collage has become the main fashion trend of this season is that designers particularly emphasize the need to clean up their inventory and use waste materials. This is not only an environmentally friendly design method, but also a usability issue: many factories are closed and new fabrics are scarce in the Covid era.

Double-sided fabric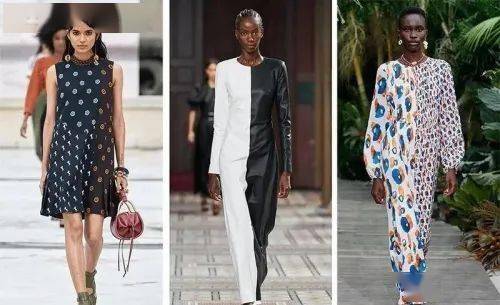 In the past few seasons, we have noticed double fabrics and half-length skirts appearing again and again in the series, and we are not too surprised to see them appear again.

Inlaid gemstones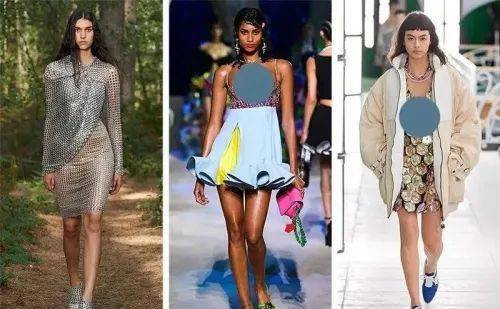 In the fall, we noticed a lot of jewelry-studded clothing, but the designers brought these decorations to the fashion trend of spring 2021!

Modern tights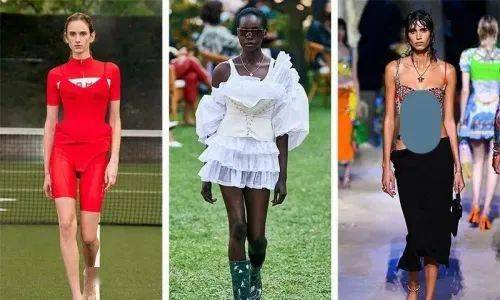 Few designers stay away from the sexy charm of tights. For the spring and summer fashion trends of 2021, the tights designers displayed have a very modern feel, with smooth designs and smooth structures.

Lace and crochet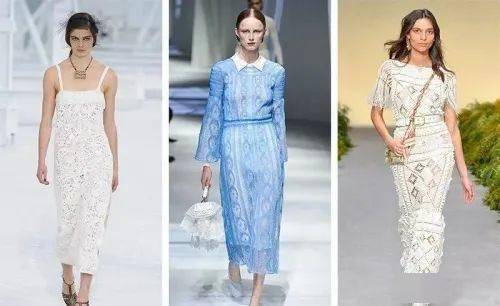 Lace and crochet garments make people feel refined and feminine in this season's fashion show and fashion show. Although they are not a new trend, they have a new meaning for the spring of 2021, representing handicrafts made at home and celebrating old-world handicrafts.

Sweatshirt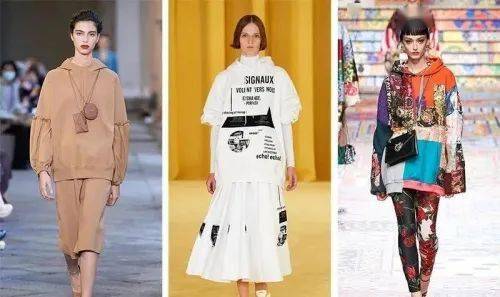 Although we believe that sweatshirts are unlikely to be used as work clothes, it is still appropriate to see them become one of the fashion trends in the summer of 2021. They will definitely finish your street style outfit, especially if it becomes abnormally cold.

Polo collar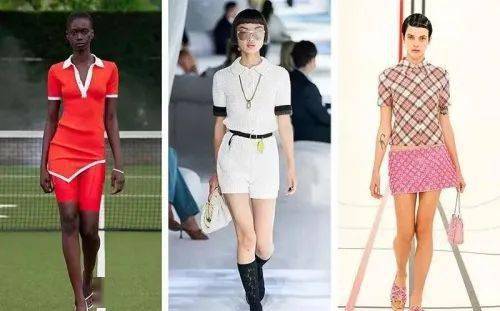 The polo collar is another item in the "Professional Wear Create Casual" category in the spring 2021 fashion trend. Over the years, polo shirts have become popular and outdated, but their mainstream popularity peaked in the 1970s, and to a lesser extent, in the 2000s.

Spring knitwear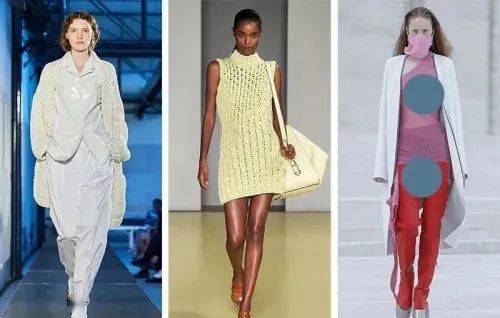 The designer proves that you can wear a sweater all year round! If we are still in isolation by the spring of 2021, we must wear some beautiful sweaters.

feather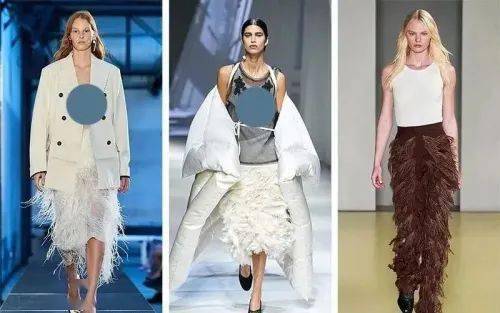 Feathers are making a comeback in the 2021 spring and summer fashion trend! In some cases, the addition of feathers is an embellishment of dreams and escapism, while in other cases, it adds a comfortable and soft touch to realistic clothing.

Tunic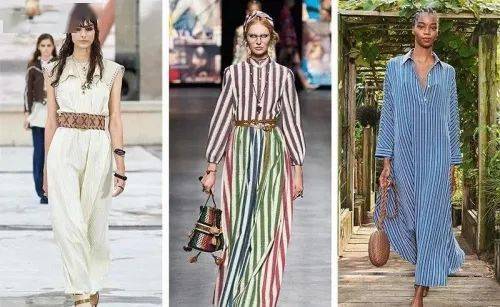 We can't imagine that the fashion trend of the summer of 2021 is simpler than a simple tunic. Tunic has always been a basic garment in history, and it has existed for thousands of years. When we saw the tunic on display in the aisle, we couldn't help but think of the tunic that often appears in Bible stories.

Heavy pants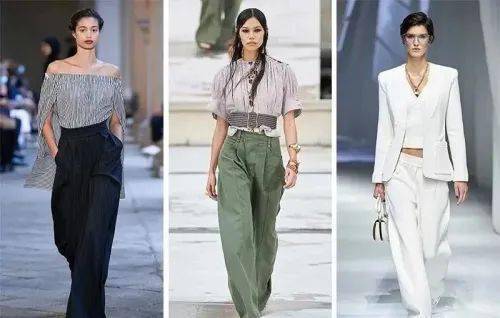 One of the trends is a return to the fashion of the 80s, and the new trend is loose trousers. Pants have been getting bigger and lazier in recent seasons, but we have reached the culmination of the possible, super loose and loose, and sometimes even wrinkled pants.

Bra on skirt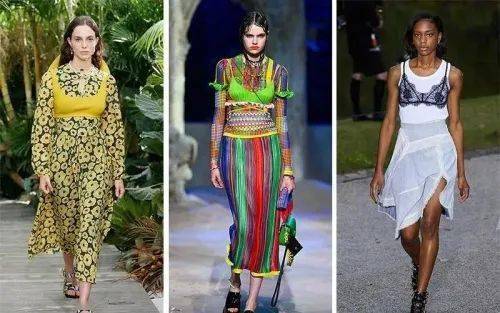 If you are really fearless and weird, you might like this to be added to the fashion trend of spring 2021, but we can't feel it.

Giant sleeves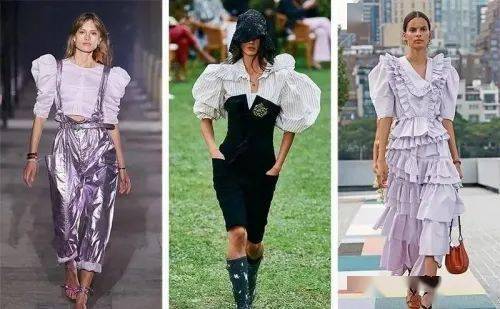 A jacket or dress with wide sleeves has a sense of drama that combines femininity and masculinity, comfort and power. Wide sleeves can be seen everywhere on the T stage, which allows us to reflect on the duality of fashion trends and life in the spring and summer of 2021.

Uniform mini skirt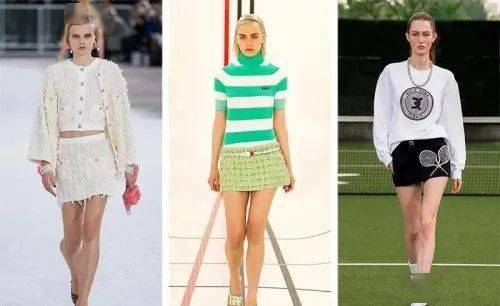 The influence of the 1990s on spring 2021 fashion trends is not as great as that in autumn, but this has not stopped designers from designing several miniskirts.