How to match French jeans? Let's take a look at the outfits of fashion bloggers and become street photographers in minutes
When everyone goes out every day, the appearance rate of jeans is relatively high, because it is the easiest to wear fashionable, and it is more versatile. In this issue, let us look at how to match French jeans. Follow the fashion bloggers Let's learn together, let's fashion together!

1. Straight pants + knitted top

There are many versions of French jeans, the most common is the straight cut, because it does not have too many shapes, it is a loose version, so there are no restrictions on all aspects, it is very tolerant to the legs, and the legs are thick. You can also choose with confidence.

Straight-leg pants are very casual. In the cold autumn and winter seasons, you can choose a knitted top to match. It can be a vest or a cardigan. Because the fabric is soft and comfortable, it can bring you a good experience.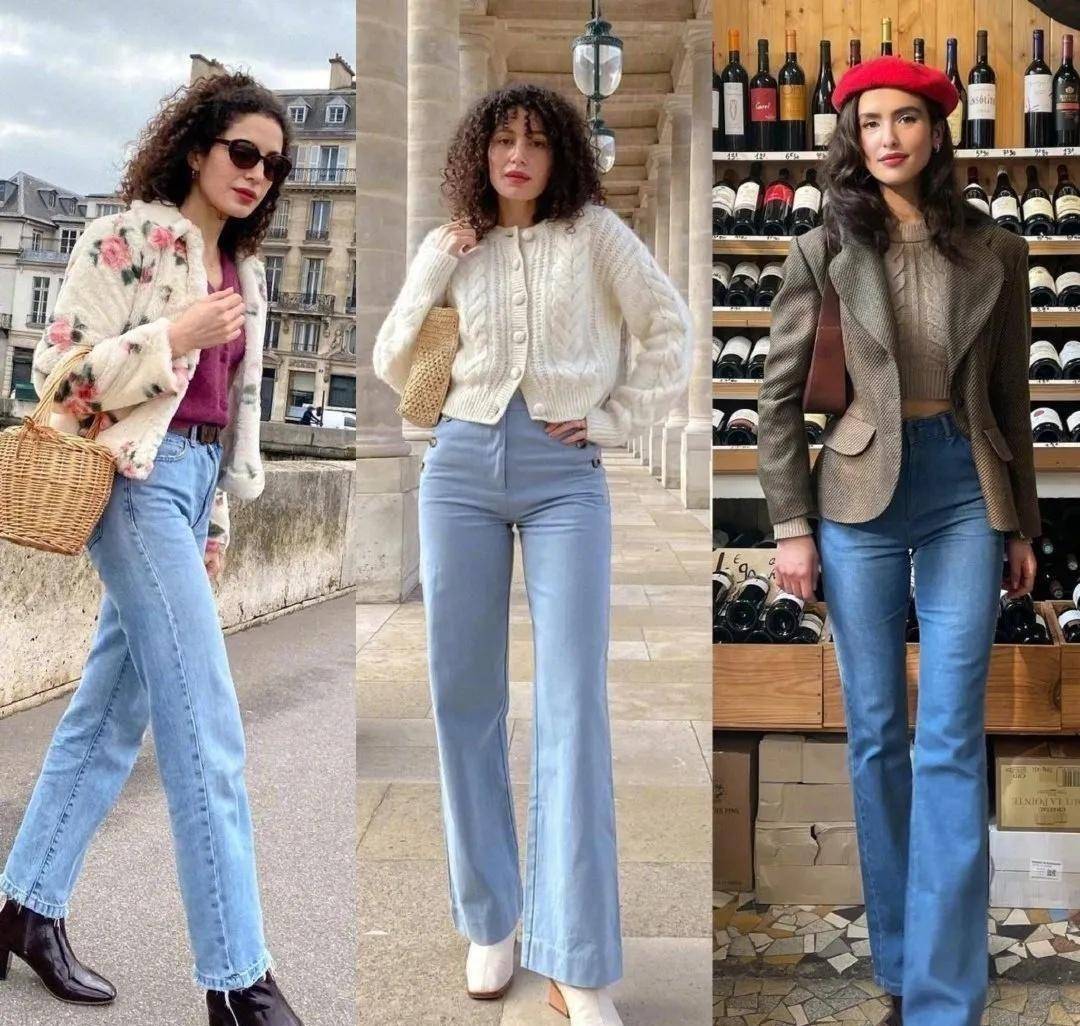 Highlights: Layered with a suit

If you choose a knitted vest, it can give people a very gentle temperament. If you want a girl with a concave shape, you can wear it with a suit, because the suit itself is a must for fashionable women, which can make you look heroic. The handsome feeling, even if you attend an important event, you can't go wrong.

If the jacket on the upper body is looser, choose jeans with a slim fit. It is absolutely right to "tighten the upper part and the lower part".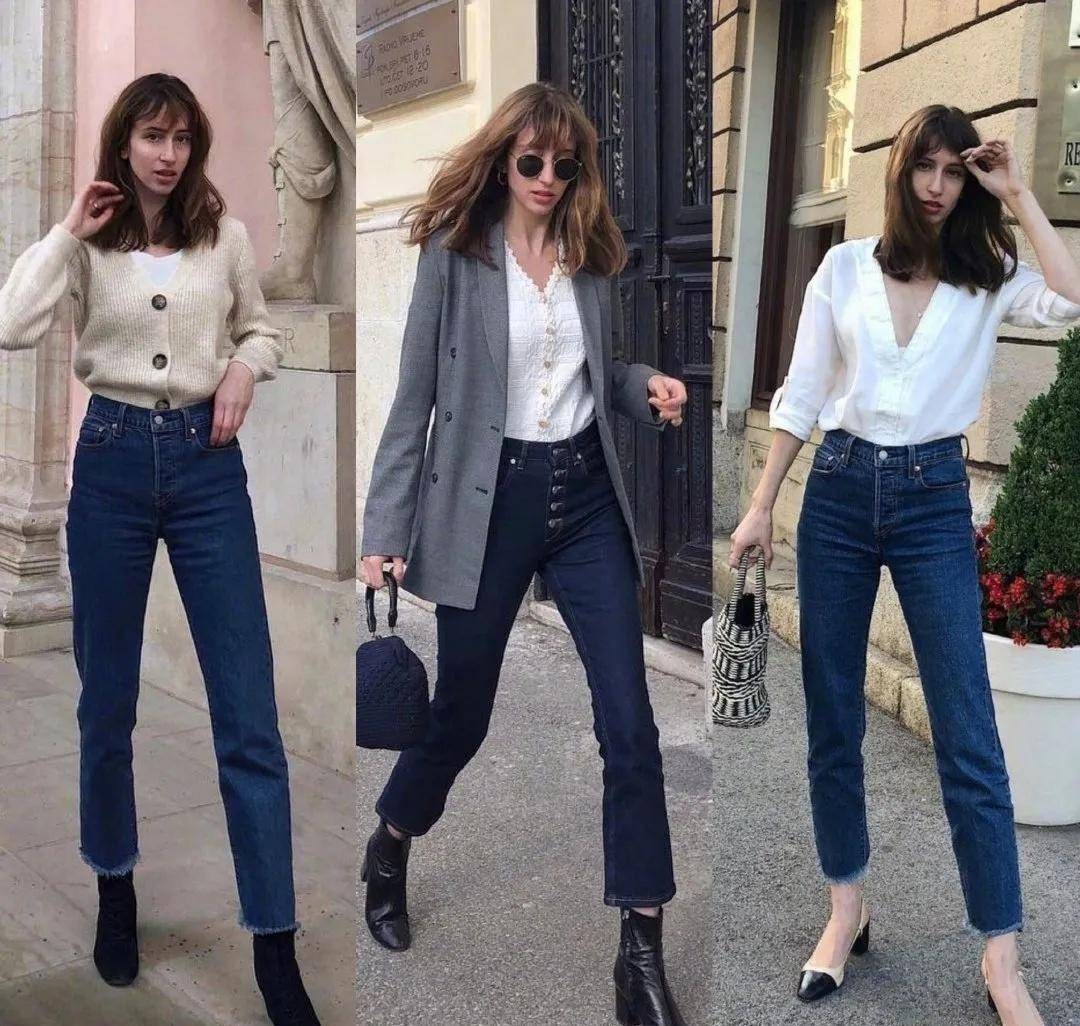 2. Micro pants + white shirt

The fashion sense of the flared jeans is quite sufficient. The trousers are slightly opened in an arc, so they are more tolerant to the calves, and are relatively suitable for taller women.

If you want to create a French romantic style, you have to match it with a white shirt, which can be appropriately combined with the embellishment of hollowing and lace, which can improve the texture, show a gentle style, and look very luxurious.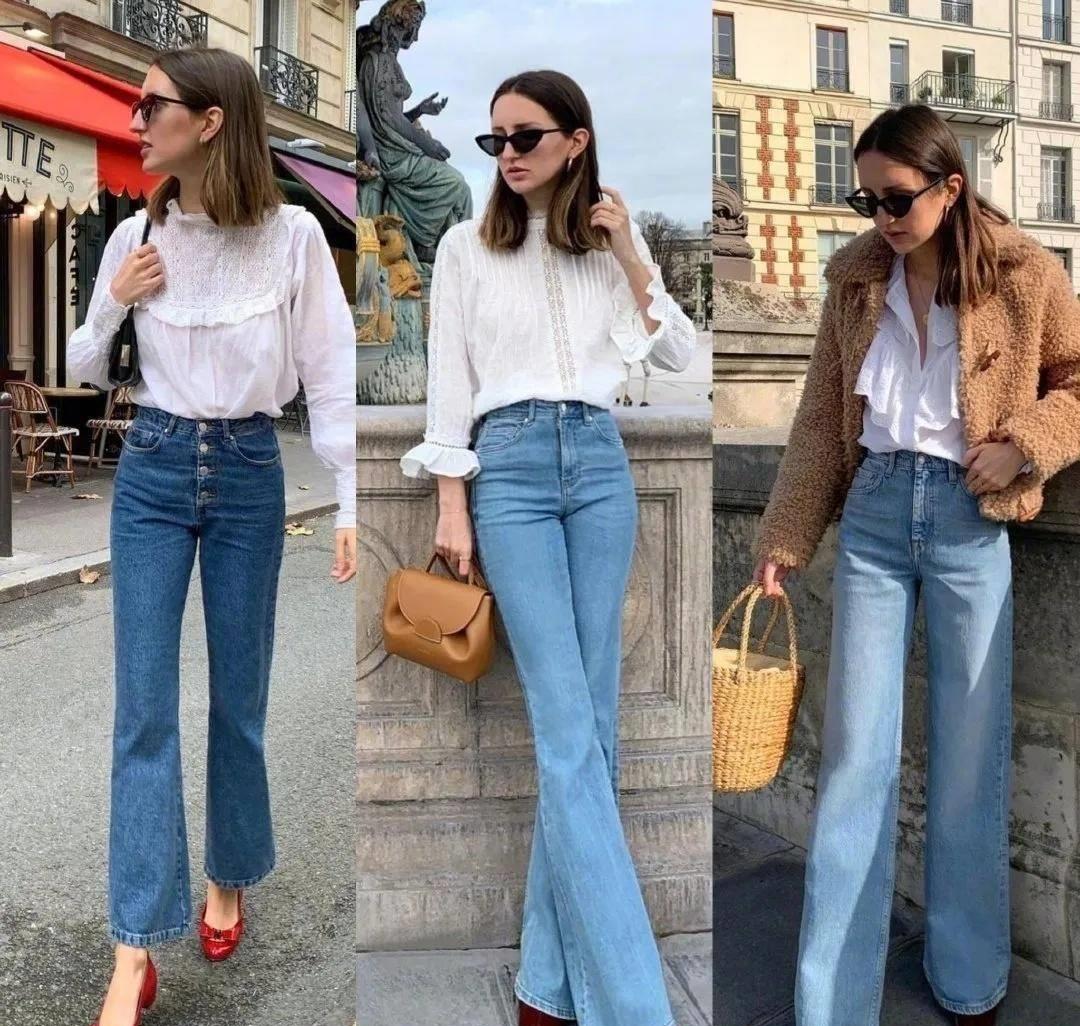 Highlights: special colors or simple printing

There are many styles of shirts with flared jeans. Pure white is the most classic, but if you choose it every day, it will easily give people a monotonous feeling. At this time, we can combine some special colors on the shirt or printing.

Orange is a very temperamental color, which can reflect your fuller spirit, while blue is a cool color, which will give people a more refreshing and neat visual effect, and the whitening effect is also excellent, which is very suitable for hot summer. .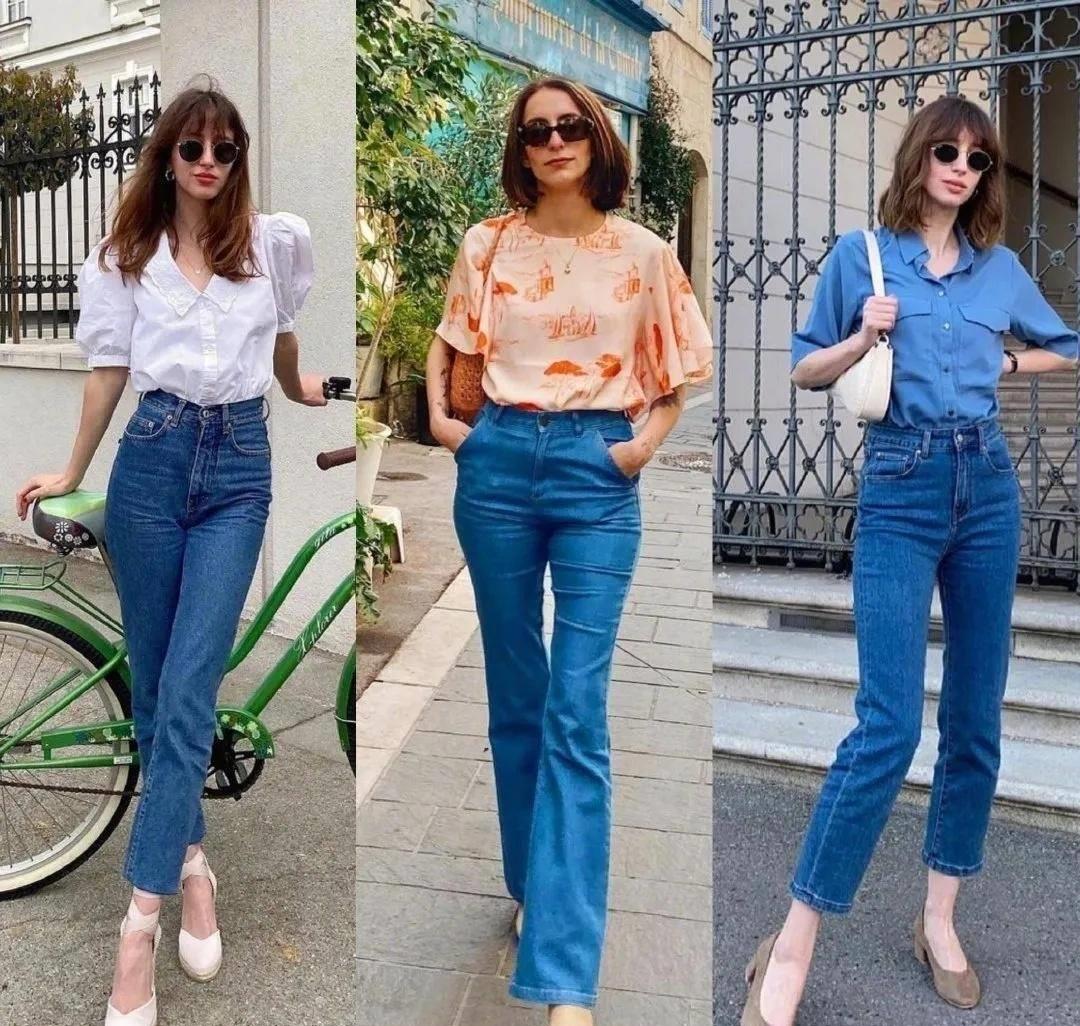 3. The combination of jacket and jeans

Style 1: woolen coat

When we match jeans, if we just choose a simple top, it will be difficult to concave the shape. In fact, matching a coat can quickly solve this problem.

For example, in the autumn and winter seasons, the appearance rate of woolen coats is relatively high. When everyone chooses to wear them when they go out every day, the warmth retention is guaranteed, and the fabric is gentle, so the comfort can also be guaranteed.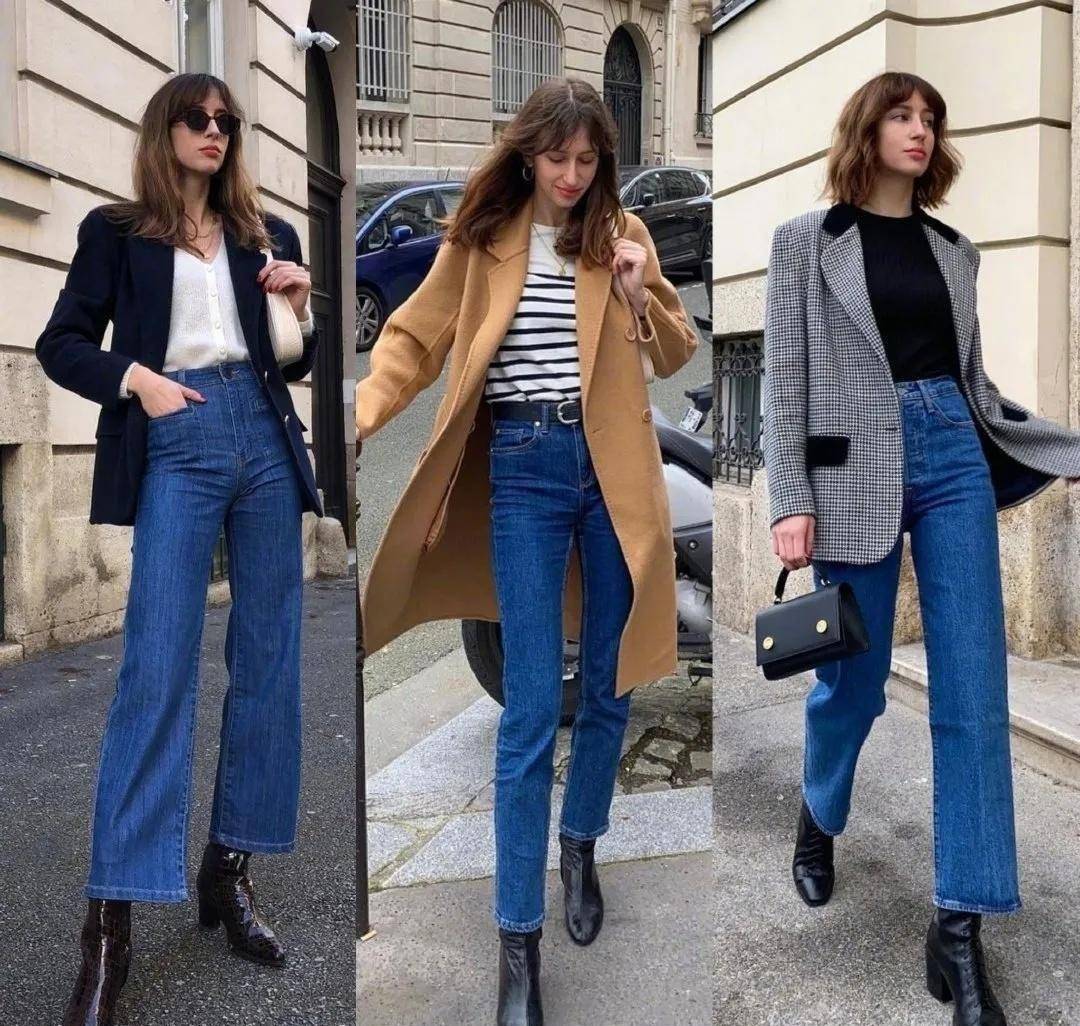 Style 2: black leather jacket or denim jacket

In addition to woolen coats, black leather coats are also worthy of everyone's adoption. This is an artifact of concave shape, which can present a very natural gloss. Black is very cool, and the whole will give you a cool and sassy temperament. Shaped jeans are very suitable for it, and you can choose a girl with a good figure.

You can also choose a jacket that is also a denim element, which will make your upper and lower styles consistent, without bringing too much abrupt feeling, and the temperament will be much softer.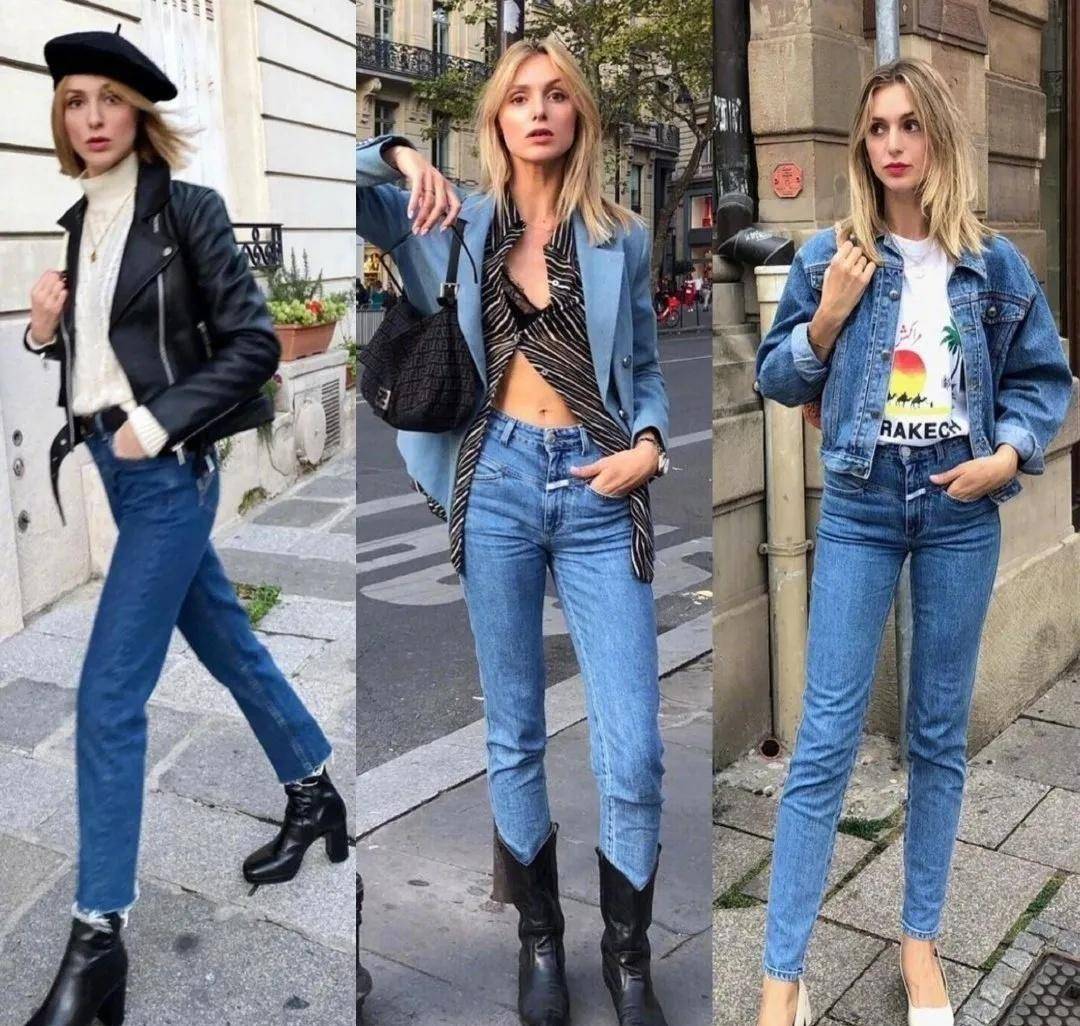 Style 3: Fur jacket

You can use fur jackets to match your temperament. These two styles are completely different. Fur is very extravagant, suitable for rich ladies and celebrities, and it will make you show a graceful and luxurious temperament, while jeans are French romantic style. Yes, but the combination of the two looks rather attractive.

This kind of mix and match method is very common in the fashion industry. The key is whether you dare to choose. For example, the blogger adopts this kind of match method, which shows a kind of beauty that combines hardness and softness.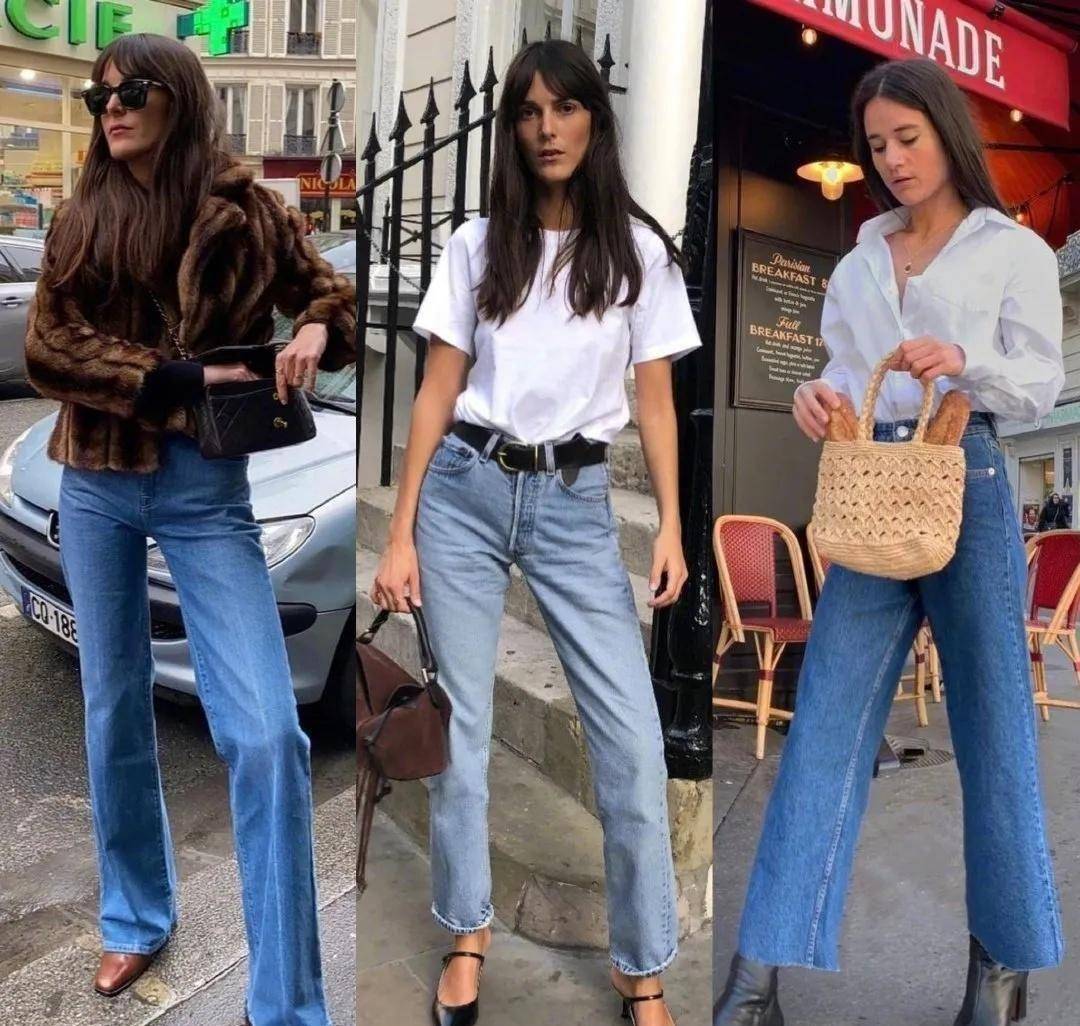 Style 4: Contrast color vest + windbreaker

When choosing what to wear, we can choose a combination of contrasting colors, which can bring bright visual effects to everyone. Denim blue itself is advanced, and there are more colors that can be integrated.

If you are not sensitive enough to choose the color, set the vest to black or white, based on them, no matter what color you match, you can't go wrong.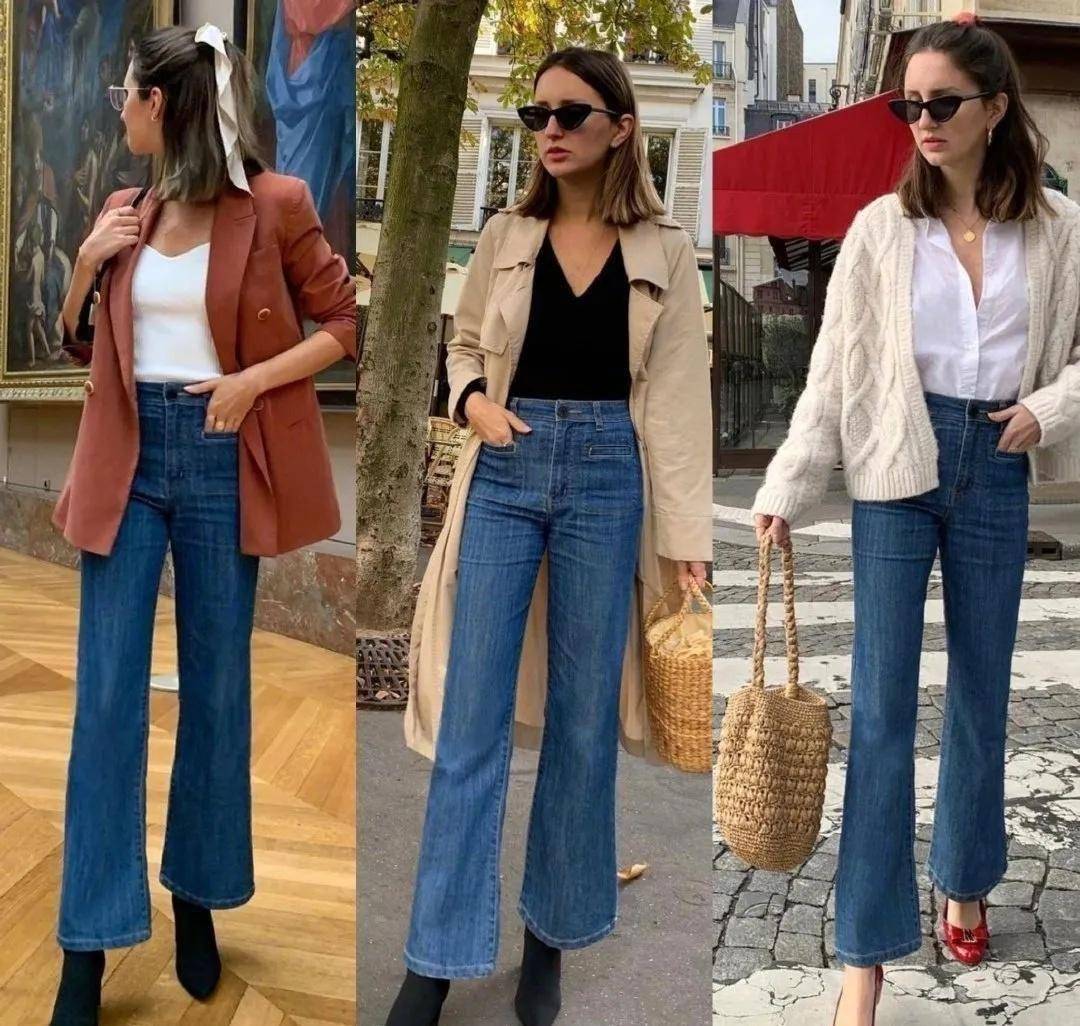 4. Warm sweater

If it is early autumn or early spring, wearing a sweater alone will keep you warm. French romantic jeans have a characteristic, that is, their waistline will be set very high, which can perfectly cut the upper and lower body of the wearer. The proportions make your legs look more slender, so it is a good news for small girls.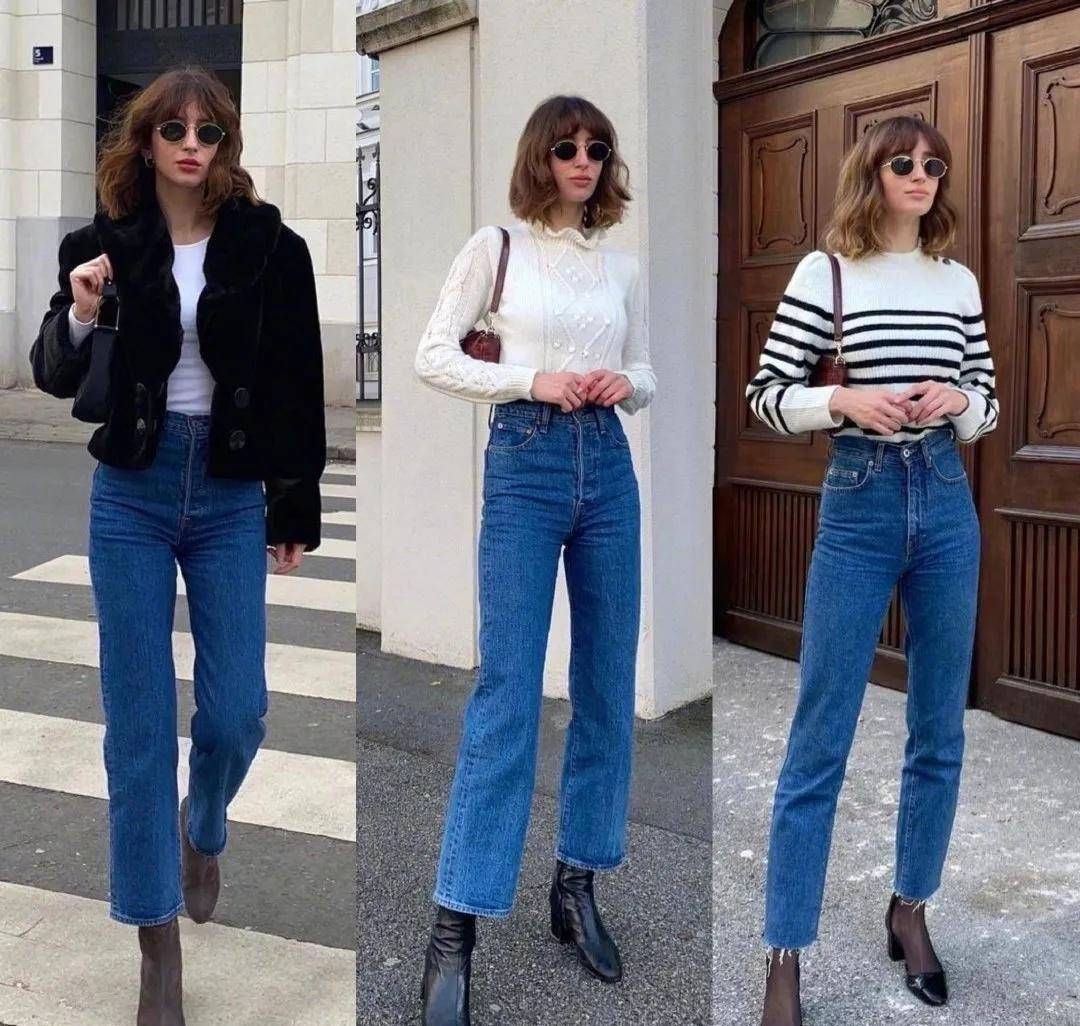 We can find that the collocation of jeans is really strong, no matter what the season is, we can choose it, you must find the style that suits you best.