In the autumn and winter of 2021/2022, the popular colors of the trend forecast are more vivid and colorful
Popular color is something that needs to be reconsidered every quarter. Let popular colors create fashion and trends.

In the autumn and winter of 2021-2022, the addition of colors is still inevitable. These popular colors will make the autumn and winter more fashionable, make the boring autumn and winter more colorful, and make the dull and monotonous world more bright and vivid.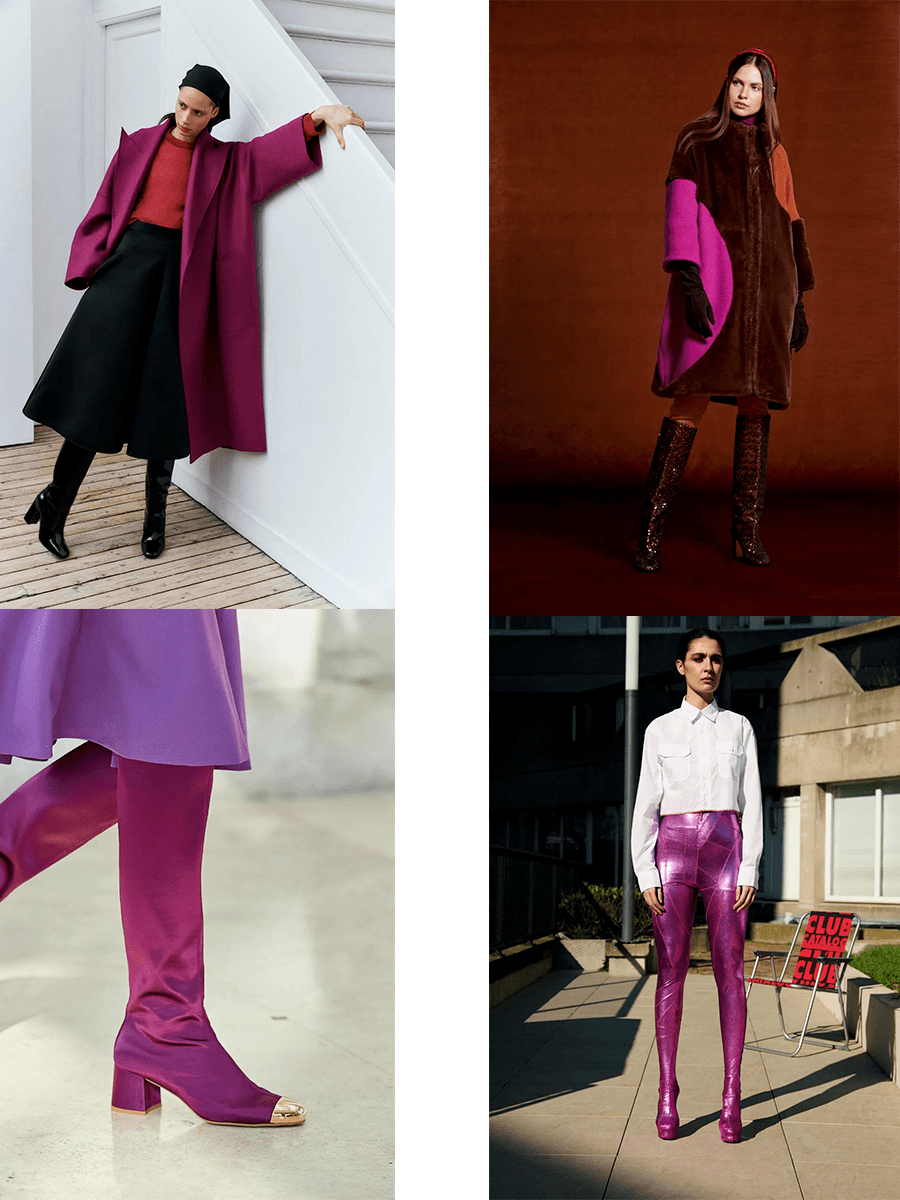 Today's popular colors mainly talk about these types of colors. Among these colors, romantic and noble purple, passionate and lively red, low-key and luxurious gray, noble and gorgeous gold, rational and calm blue, olive green, brown and Beige, etc., the colors are varied, or beautiful and passionate, or vigorous and low-key.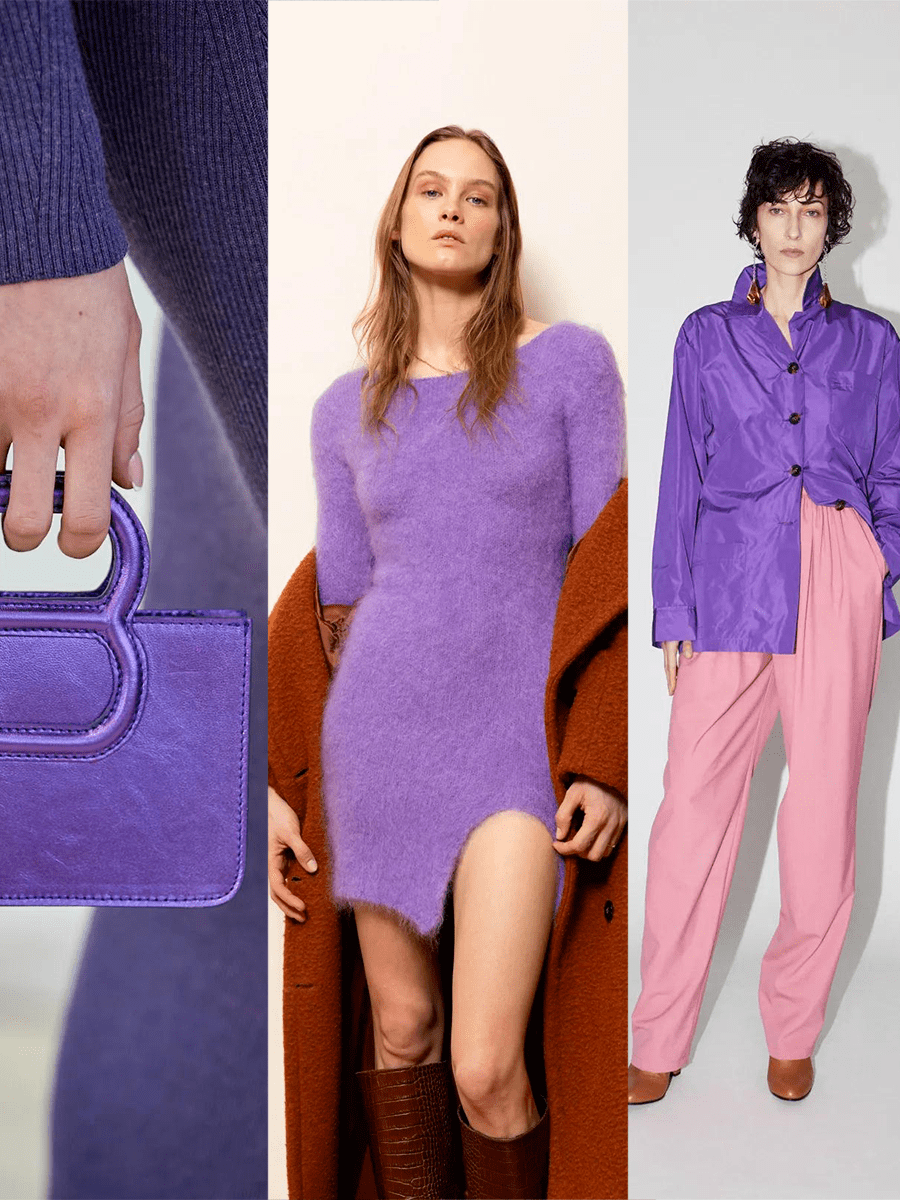 The color of purple is divided into two situations, one is: Phalaenopsis, and the other is: violet.

Different hues can meet different situations and temperaments. It is relatively easier to wear and match, but compared to the indifferent purple, the color is brighter and the color is denser, but there will be no purple. It's hard to control.
Phalaenopsis purple: Reduced a lot of pink colors, and then switched to rose red color, which is a relatively high saturation color. The purple color of Phalaenopsis is full of joyful atmosphere. It is for the creation of optimism. It is very advantageous; the color is used in the silhouette to create the carnival party and retro theme. If you use some glossy satin fabric, you can bring some luxury; if it is matched with red and pink, it will More dynamic.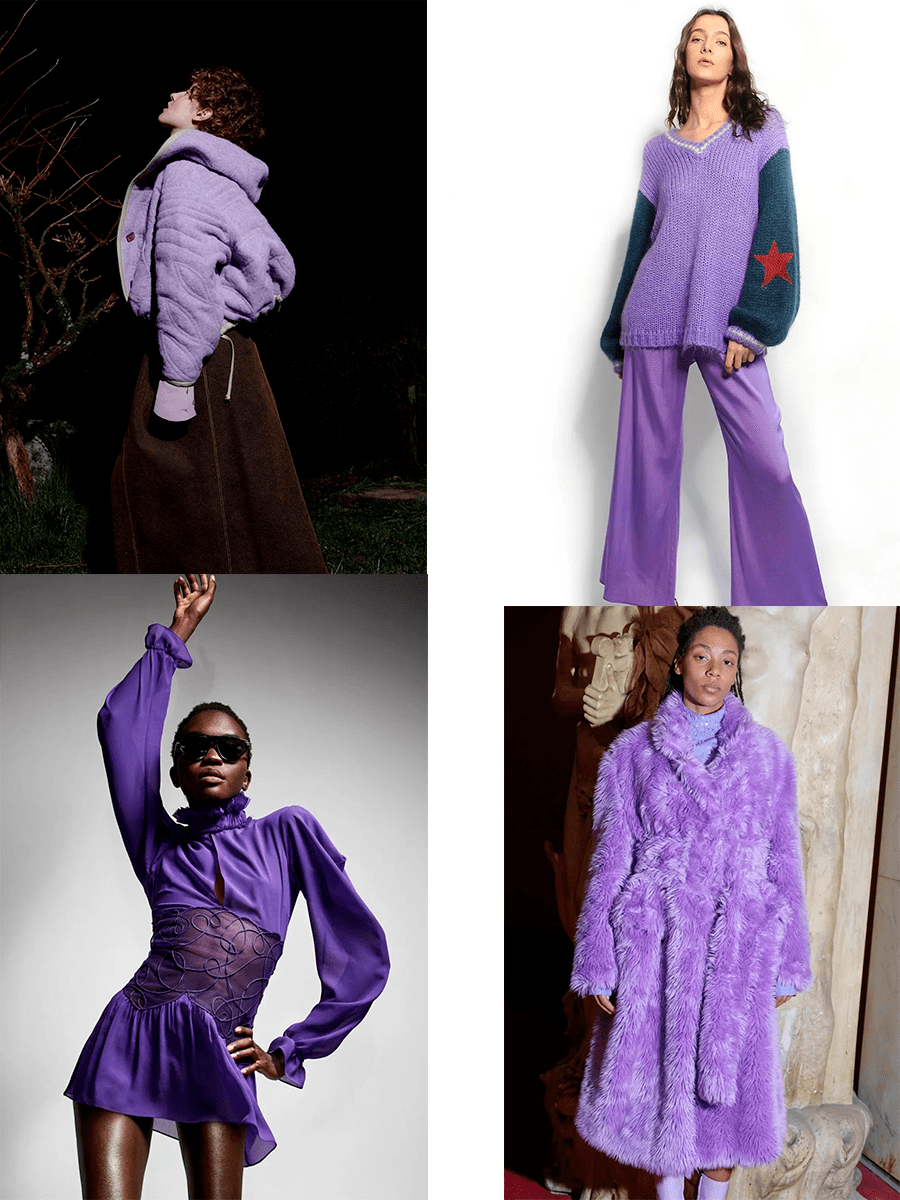 Violet purple:

This kind of purple will bring some optimism and joyous vitality to our fashion outfits. The color of purple has rapidly changed to a popular color in recent years, and it is inevitable even in all seasons of the year. The colors are all necessary colors. These purples can be romantic, dreamy, girlish, beautiful, noble, mysterious, and generous.

When using violet, you can match some bright colors or pastel colors to form a powerful visual impact.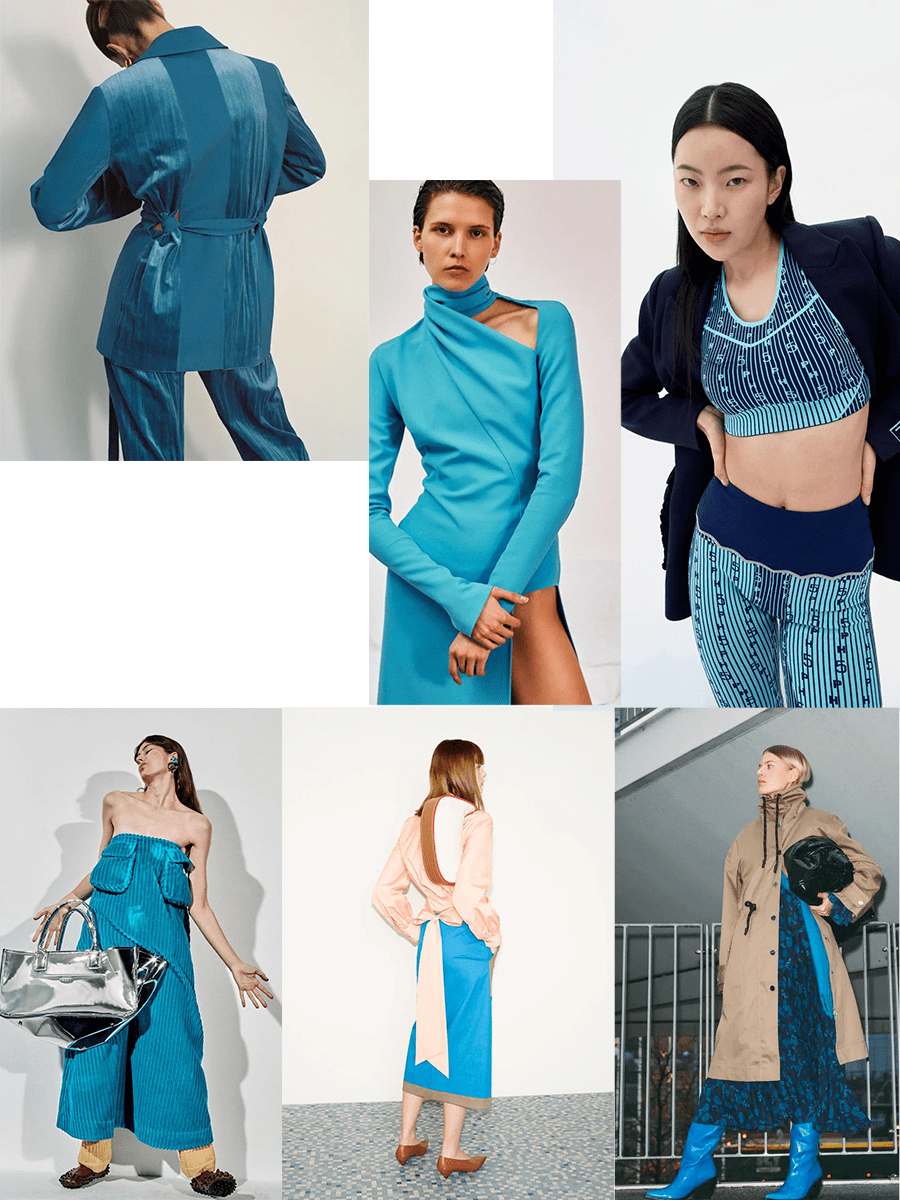 Intelligent sanity blue:

The blue color is sensible and calm, elegant and advanced. Compared with the classic blue, this smart blue is brighter in brightness and more vivid in color, bringing some bright colors to autumn and winter, and enriching the color world of autumn and winter.

The color with a sense of science and technology brings some cool atmosphere, but this color is slightly more difficult to match, and not everyone can control it, but if it is controlled properly, it will definitely light up the audience.

In the collocation, you can choose some colors that are also blue, or you can choose some colors with contrasting colors, such as classic khaki colors and so on.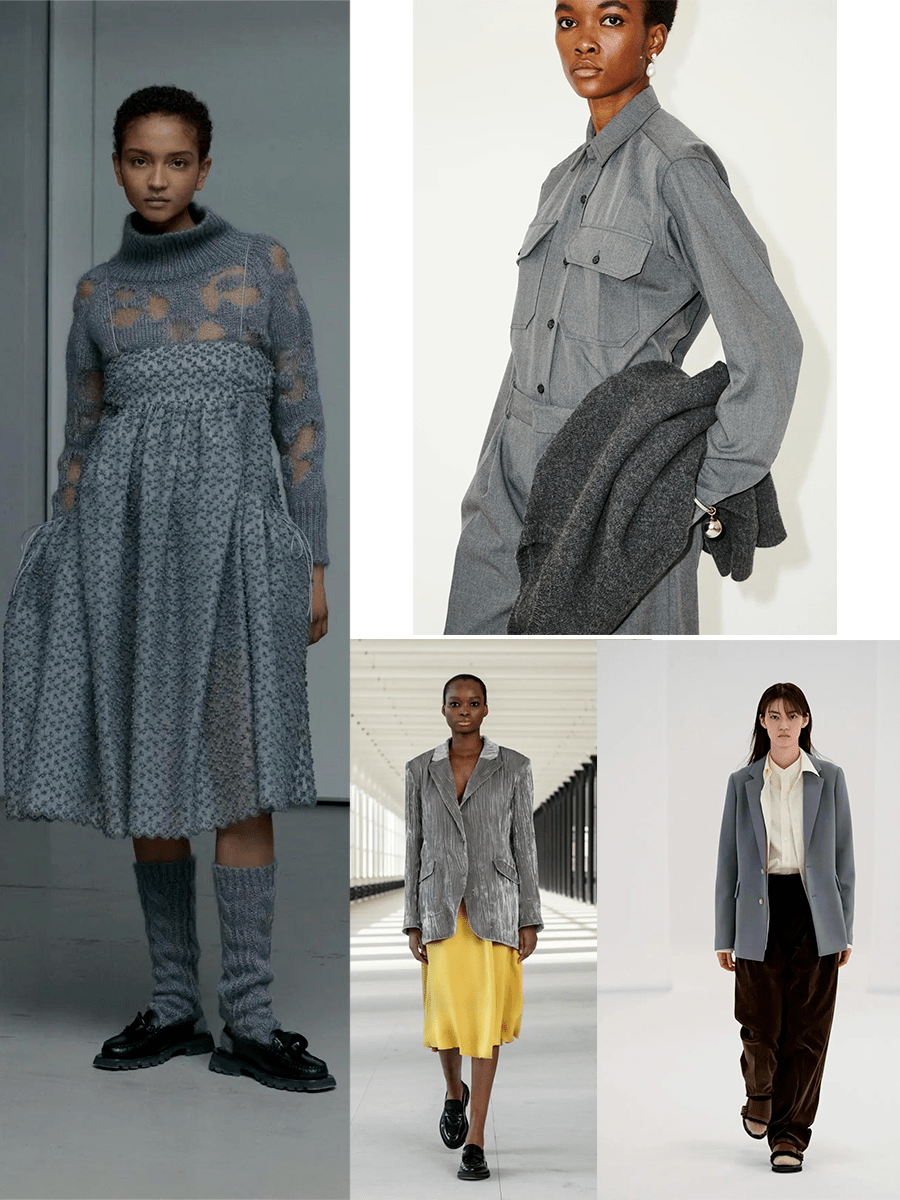 Quiet extreme gray:

Gray color is still an important part of women's clothing. It is a neutral color, a classic color, and a transitional color. Gray is classic and durable, and can be regarded as the ideal color for various styles. It can be completely integrated into it. Its low-key, luxurious, versatile and other qualities make the gray color a "corner" that cannot be ignored.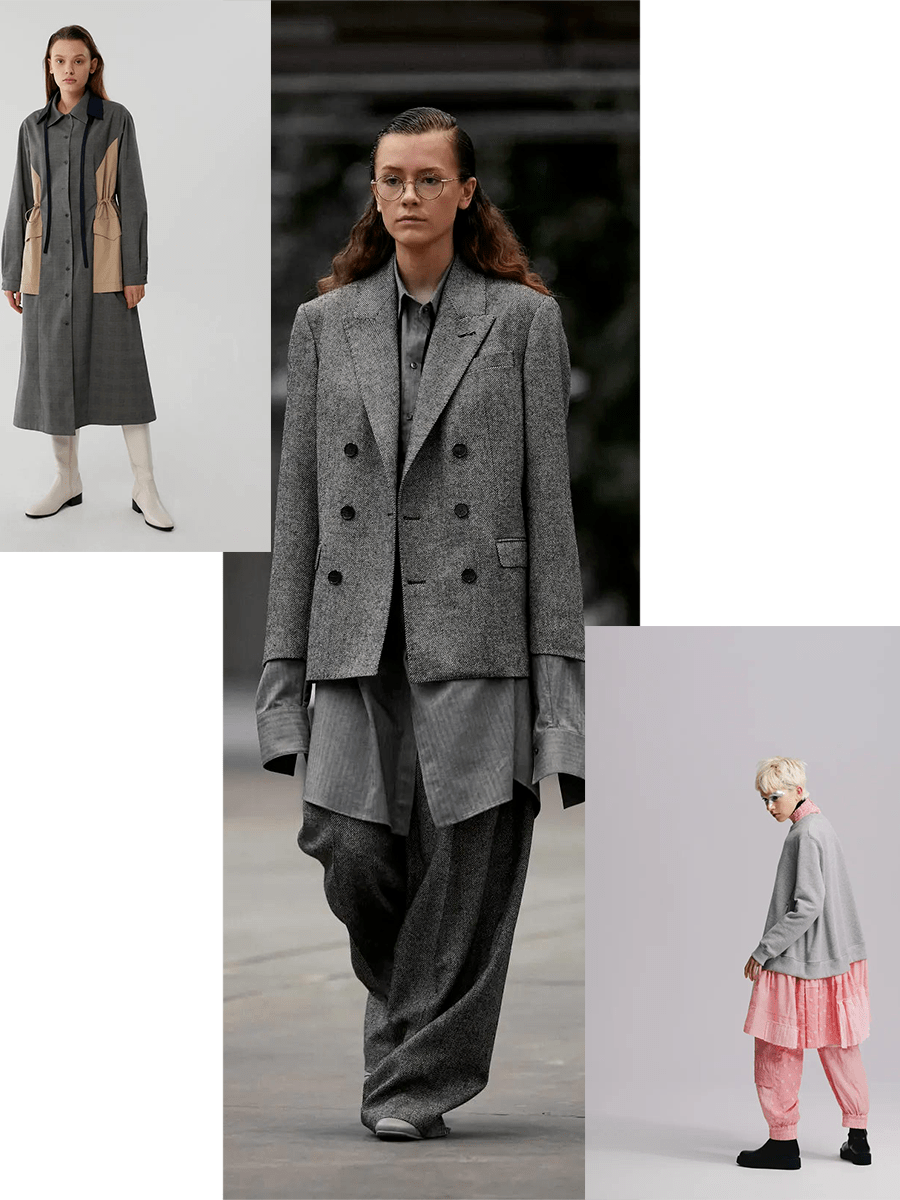 As one of Pantone's popular colors in 2021, extreme gray is also easy to match. The degree of gray coverage includes all ages and genders such as men, women, young and old.

In the collocation, gray is also well matched with many colors, such as: lovely pink, solemn black, lively yellow, hot red, vibrant green, rational blue, etc., different temperaments It is completely compatible with gray.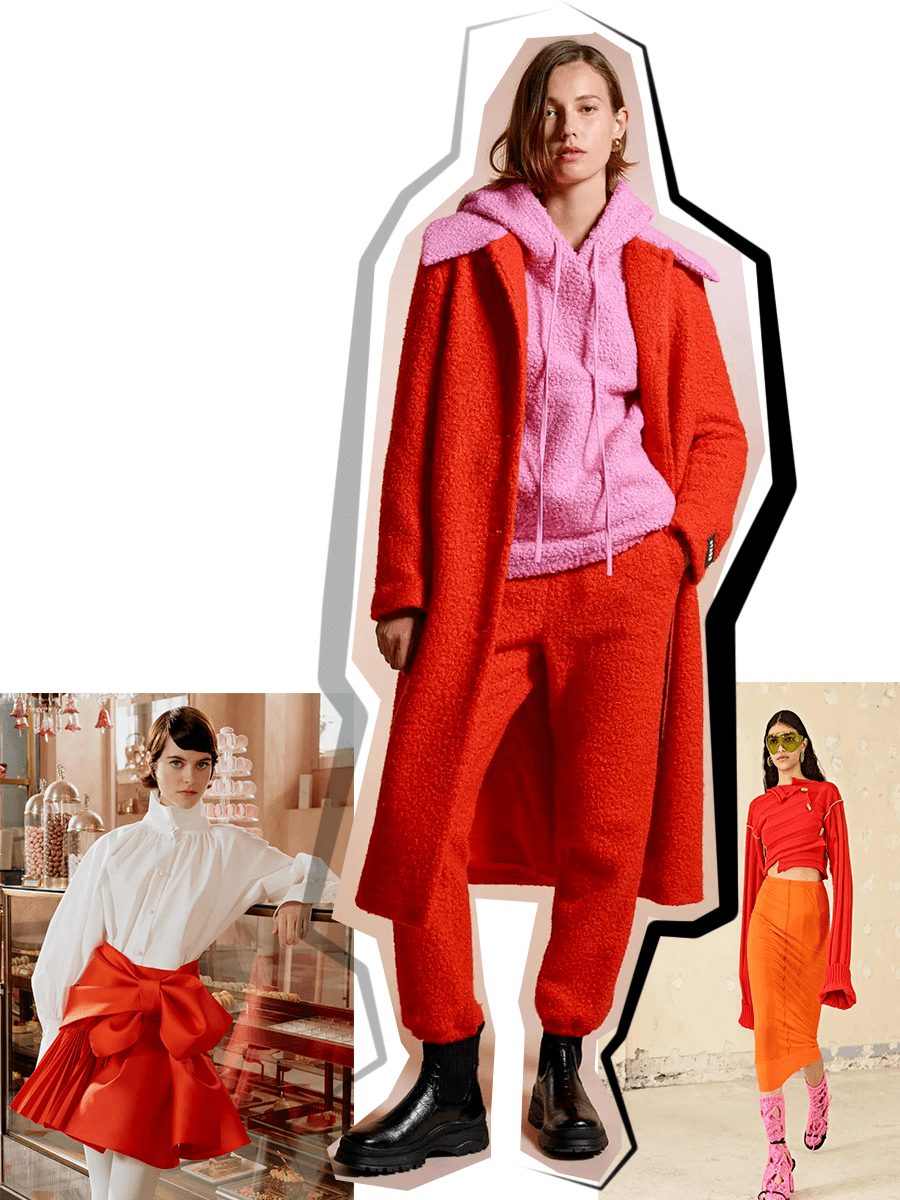 Passionate college red:

The red color has always been particularly dazzling in the crowd, especially in autumn and winter, all the withering in autumn, and the snow-white world in winter, these will make these reds particularly attractive.

Among the many colors of red, I chose the color of college red, which has super visual impact.
The color of monotone is not very monotonous. The texture and texture of fabrics such as sweaters and leather will bring enough layering. Red can also be matched with pink, white and other colors to make the red part particularly dazzling; In the collocation, red can also appear on a small area, making red the visual focus and center.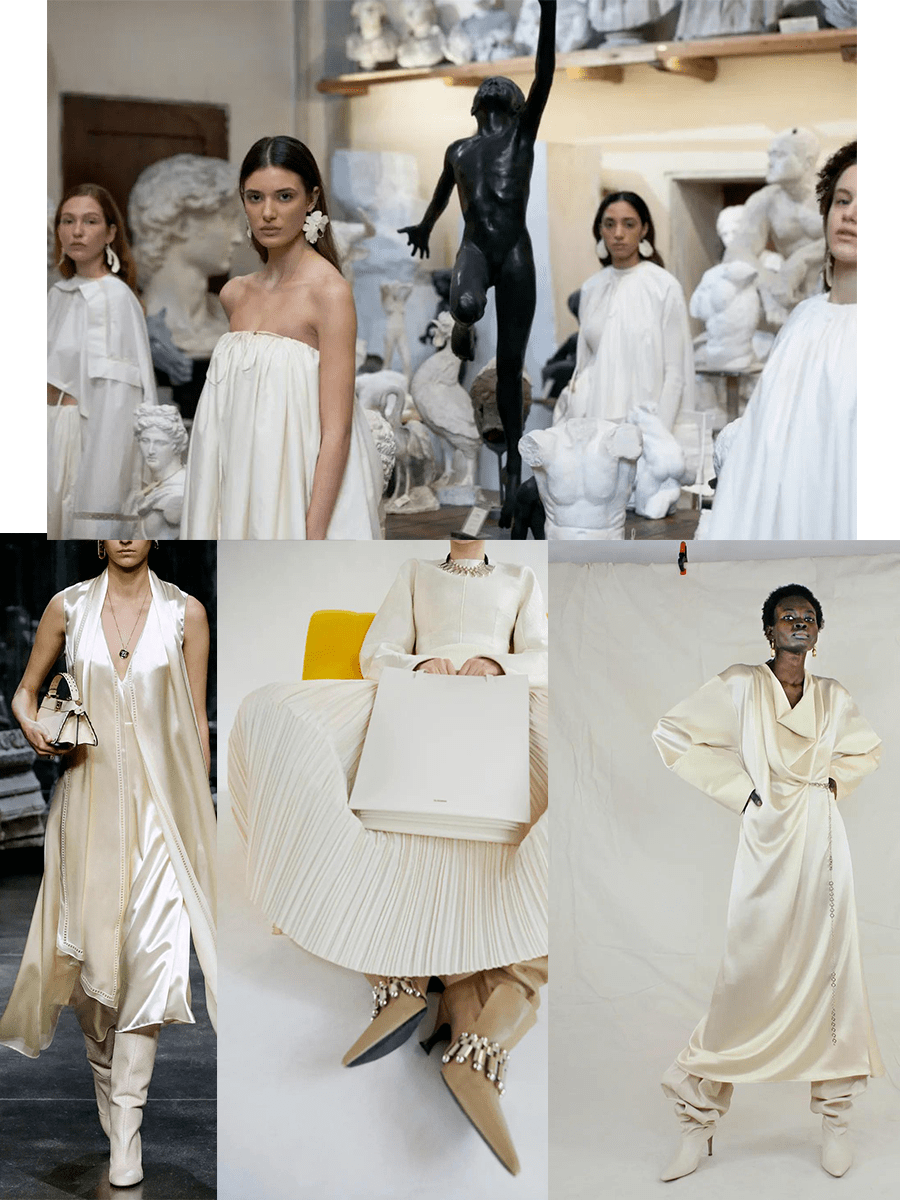 The white color and the coldness of technological white will only add a bit of coldness in autumn and winter. These milky white or beige white and other warm whites, the white warmth of the beige system also carries white purity and cleanliness. The soft neutral color is not only in the clothing items, but also in the furniture and other aspects, the off-white color is very suitable.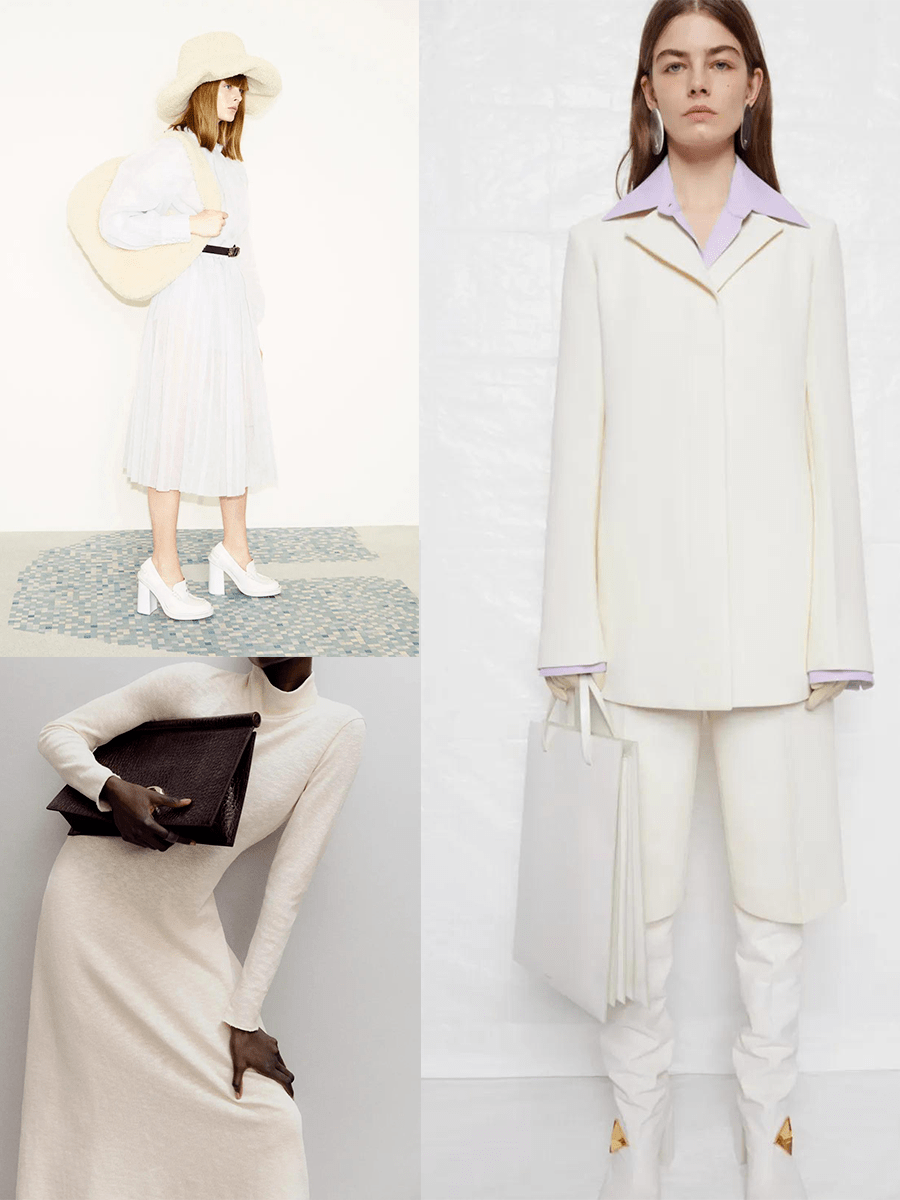 The off-white white color is very versatile, and many people also use it as one of the must-have items in the wardrobe.

It is also very good for the creation of comfortable and lazy styles. It is matched with glossy satin, wool, cashmere and other fabrics. Black and other contrasting colors become embellishments to make the visual experience more prominent.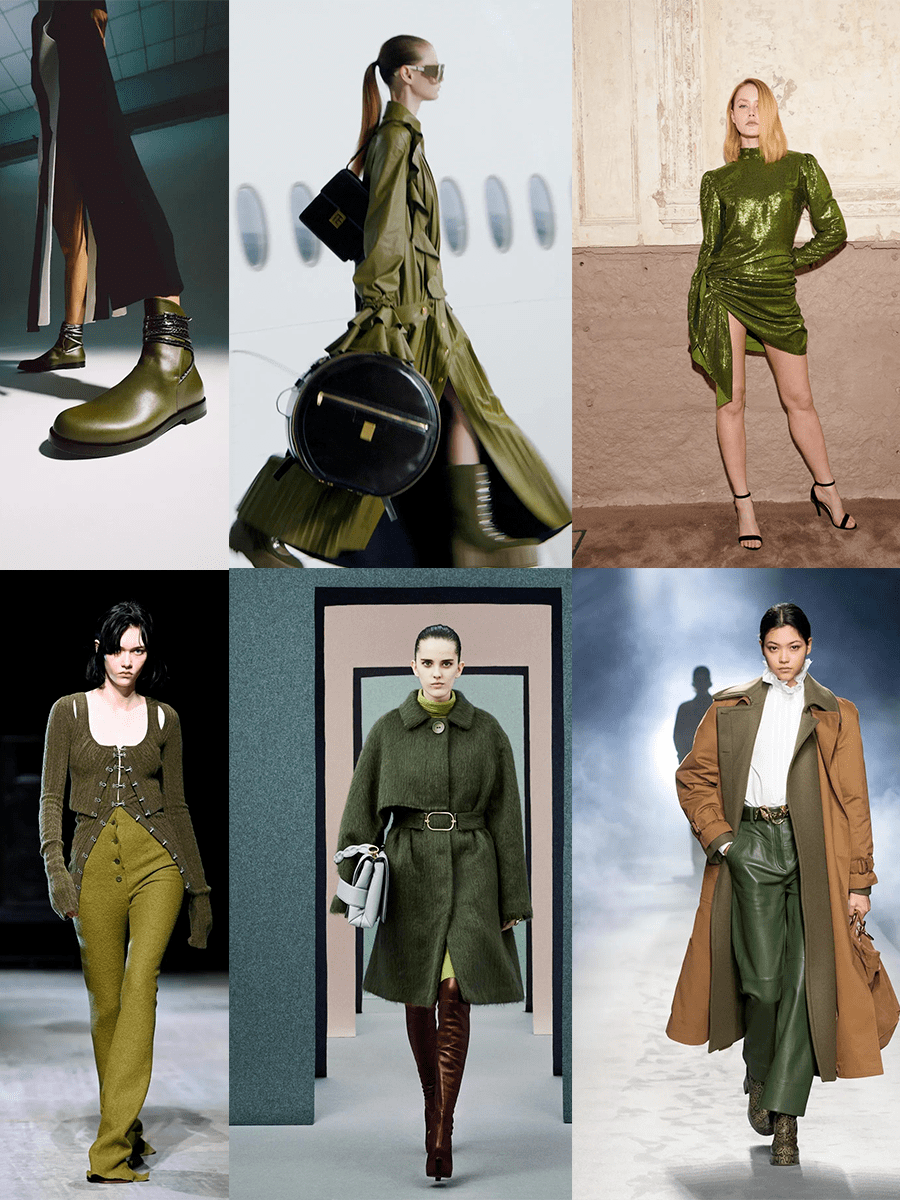 Rich olive green:

In the season of lack of vitality, the best match and the sharpest contrast is the contrast between vitality and vitality, which increases vitality and vitality. The color of olive green is not as bright as emerald green, this color is more low-key and deep, and the dark color brings stability and generosity.

The olive green color is used on leather, pearl, knitting, woolen and other fabric materials, whether it is jackets, trousers, skirts, and even shoes, it is very conspicuous and fashionable. When matching with white, brown, black, and green colors, the color contrast is not necessarily the most obvious.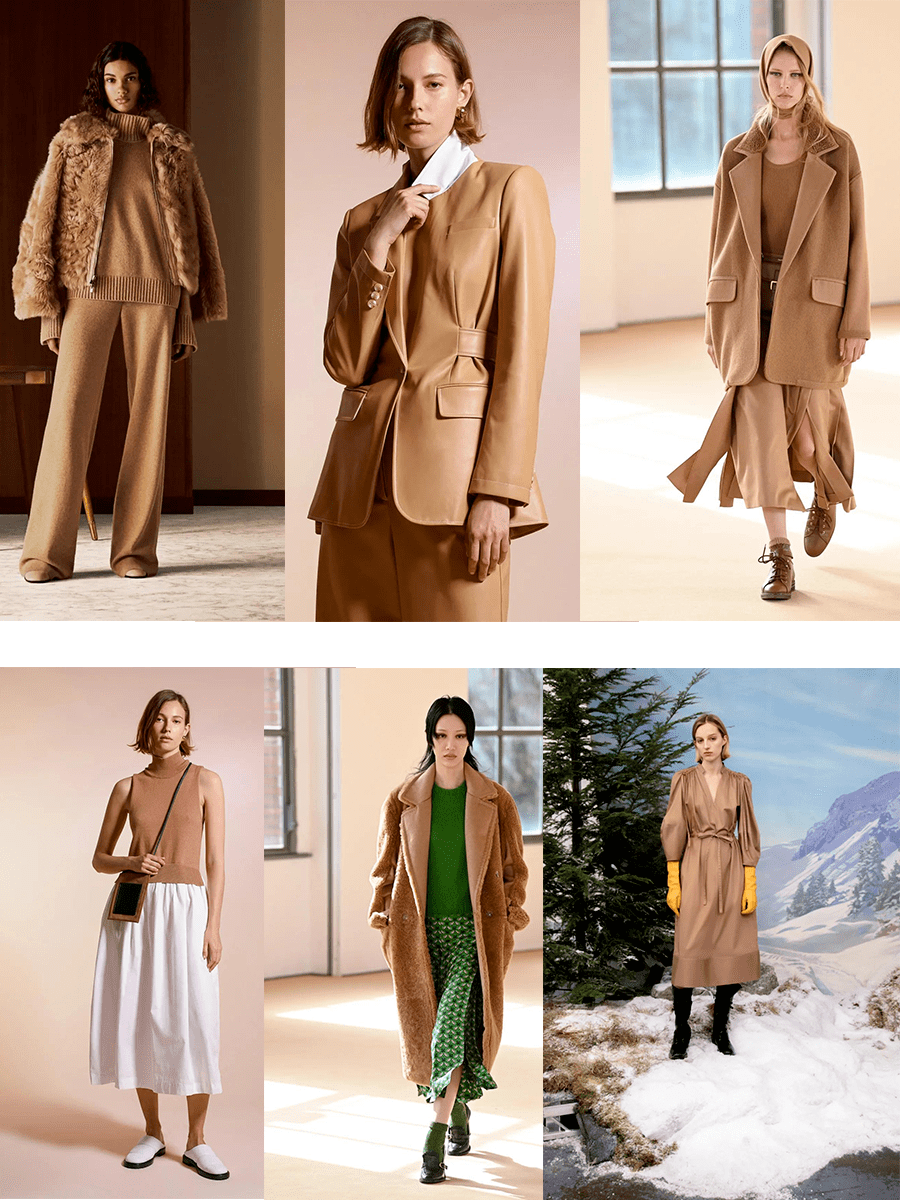 Khaki brown color: As a versatile neutral color, khaki is a simple and elegant high-end color, which can easily be matched with a high-level sense.

In the collocation, the same color collocation of khaki, the collocation of khaki and brown, the collocation of khaki and other colors such as white, green, yellow, etc., will be very eye-catching in a single khaki.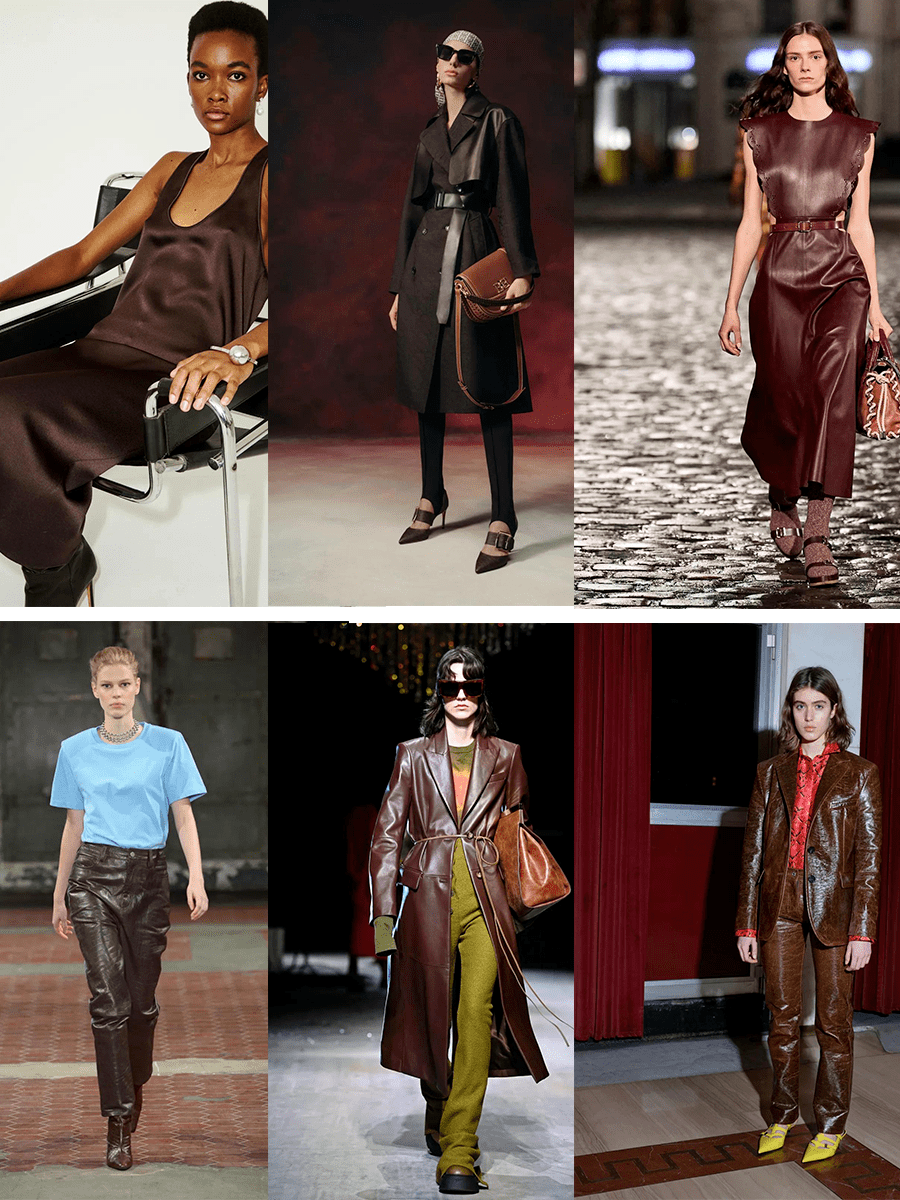 Dark brown color: Compared with the khaki color, this type of brown is darker. It incorporates some red-toned colors and appears as a brownish-red color as a neutral color. Covers different ranges of men's clothing and women's clothing.

The brown color will contrast with the surrounding dry brown environment. Choose some brown colors that are not the same as the surrounding environment, so that these brown colors can still stand out in a piece of brown.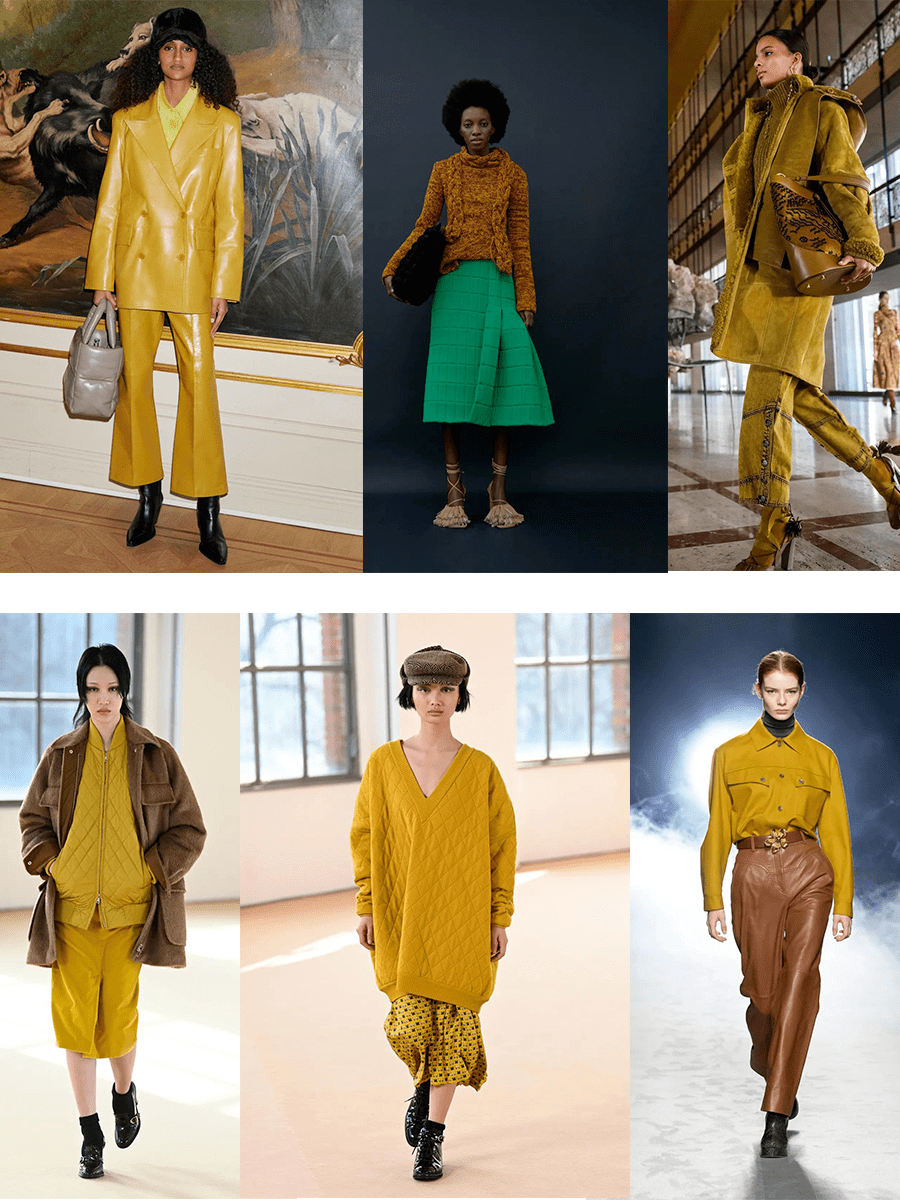 Golden yellow color: Like the ultimate gray, yellow is also used by Pantone as a popular color in 2021. The golden yellow color with the same hue as the bright yellow still has the unique brightness, vividness, liveliness and vitality of yellow; more Retro and noble luxury.

It is suitable for casual , work , banquet and other occasions. In terms of matching, colors such as yellow, green, black, khaki, etc. can be selected.
The popular colors of 2021-2022 autumn and winter are coming to an end here, covering purple, green, yellow, red, brown and other colors. These colors are relatively easy to match. Of course, The visual impact produced by the color contrast is also the strongest.