In the summer of 2022, the "American retro style" is popular, and the fashionable personality shows the temperament.
Nowadays, retro style is a popular trend in the fashion circle. This is a style that has existed for a long time. I thought that two years of freshness would pass, because the fashion circle is like this, and many fashion styles are short-lived.

But the retro style is completely different, also because the retro style also has many forms, such as French retro, American retro, etc., each with its own characteristics and endless matching methods.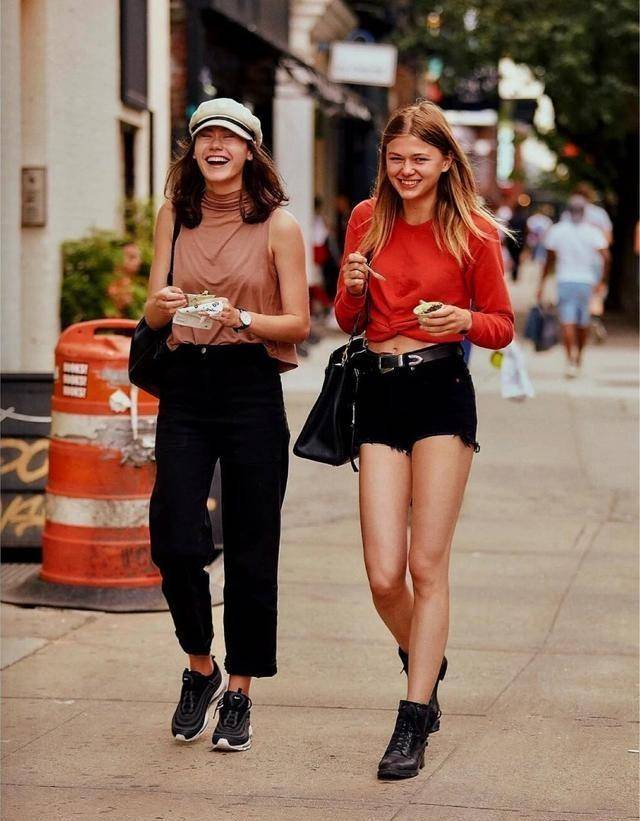 It may be people's nostalgia for retro, and the handsome and individual American retro style is also favored by girls. Nowadays, many girls prefer to have personality and handsomeness, and they prefer a neutral style, and the American retro style accounts for these points.

In the summer of 2022, the "American retro style" is popular, and the fashionable personality shows the temperament. It is too beautiful to wear!

This article small table of contents

1. What is American retro style?

2. American retro style collocation points

3. How to correctly create an American retro style

*

What is American retro style?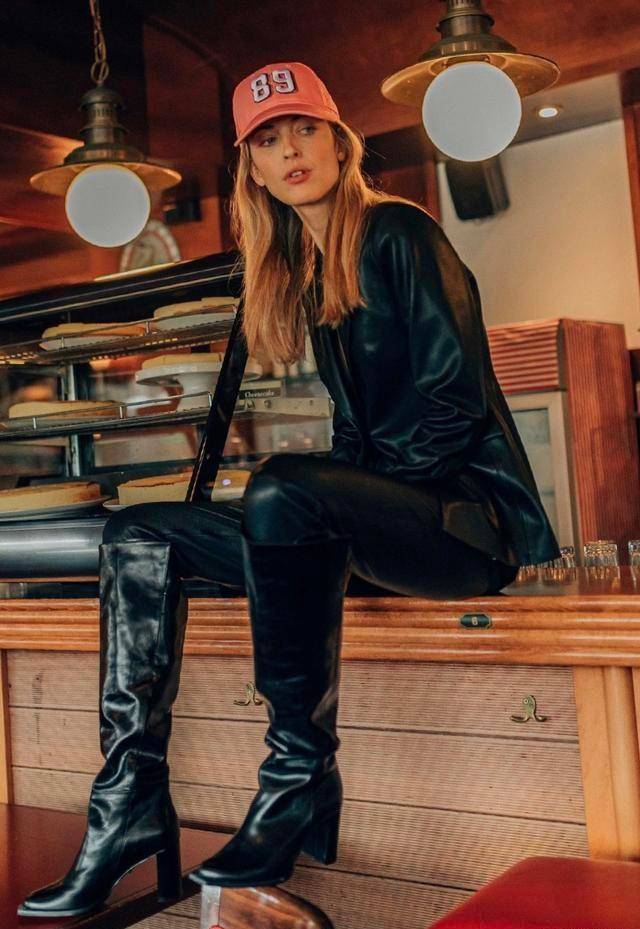 (1) Trendy and fashionable
Regarding the American retro style, many people may think that it is more suitable for tall people, but not very friendly to short people. In fact, as long as the correct matching ideas are found, it is very suitable after a certain improvement. It is trendy and fashionable. This is also the characteristic of American retro style, which can wear a unique and fashionable temperament, which is particularly beautiful.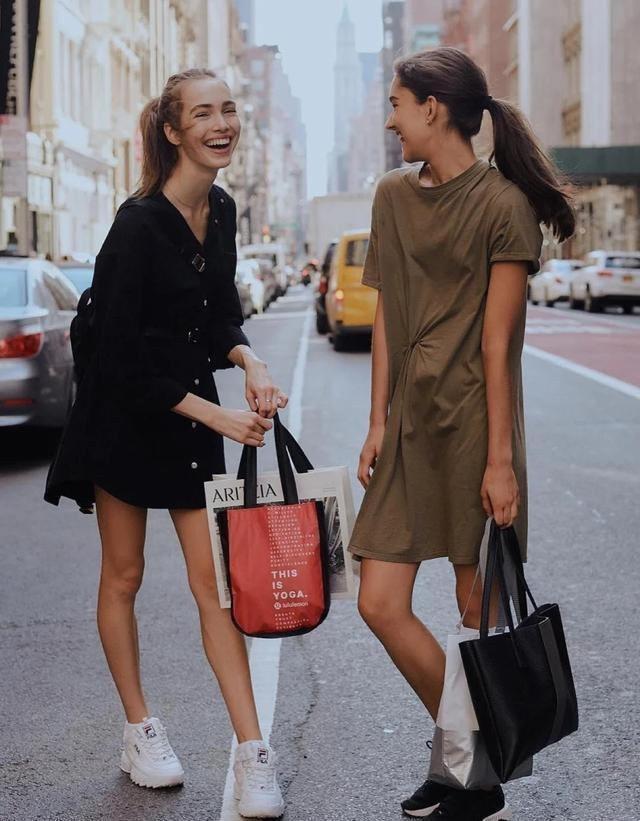 (2) Handsome and retro

Another feature of this style is that it is both retro and handsome, and it can interpret a style of the American Western nation. Many foreign New York streets can see this kind of outfit; it is fashionable and natural, showing what ordinary people wear. Temperament, which is very popular under the modern fashion aesthetic, can make young girls more confident and attractive.
American retro style collocation points

If you want to match a very suitable American retro style, you must first understand the key points about this style.

(1) Essential American retro elements
① Plaid elements

The plaid element is the most classic and indispensable element in the American retro style, and the plaid element will appear in many ancient American dramas.

This plaid element is not only reflected in clothes, but also in other items, such as bags or shoes. When the plaid element appears in the overall shape, the first thing that many people think of is the American retro style.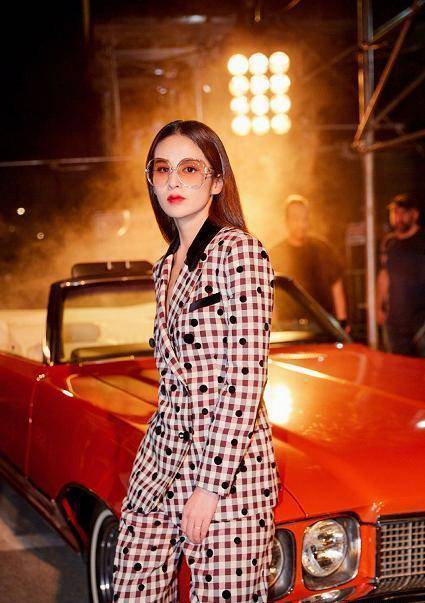 Pants with plaid elements have been popular for a long time, and the coordination of the upper and lower collocation can show the perfect American retro style.

After entering the summer season, the suspenders are used to match the plaid pants, and the belt is used as a partition to create an American hot girl style as a whole.
②Cowboy elements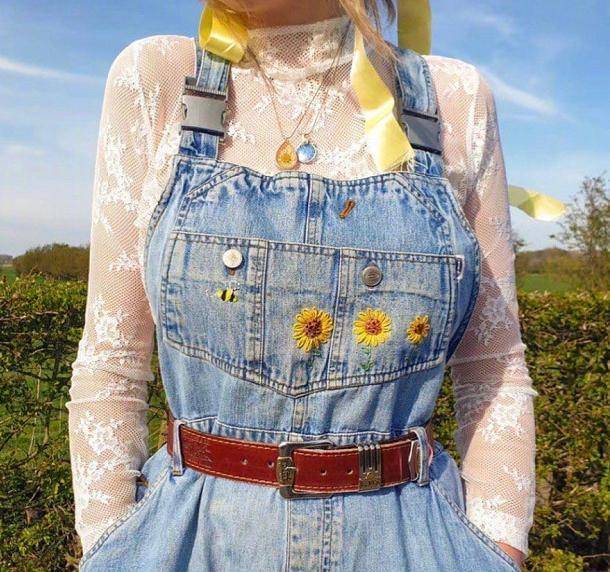 Denim elements are also essential elements in the American retro style, the most typical of which are flared pants.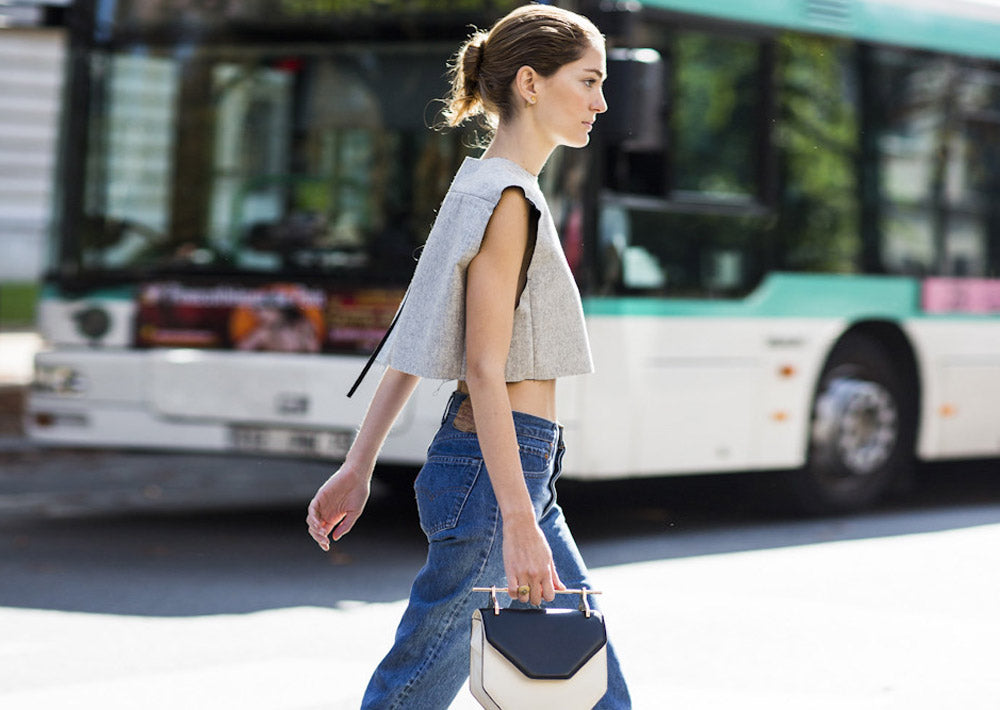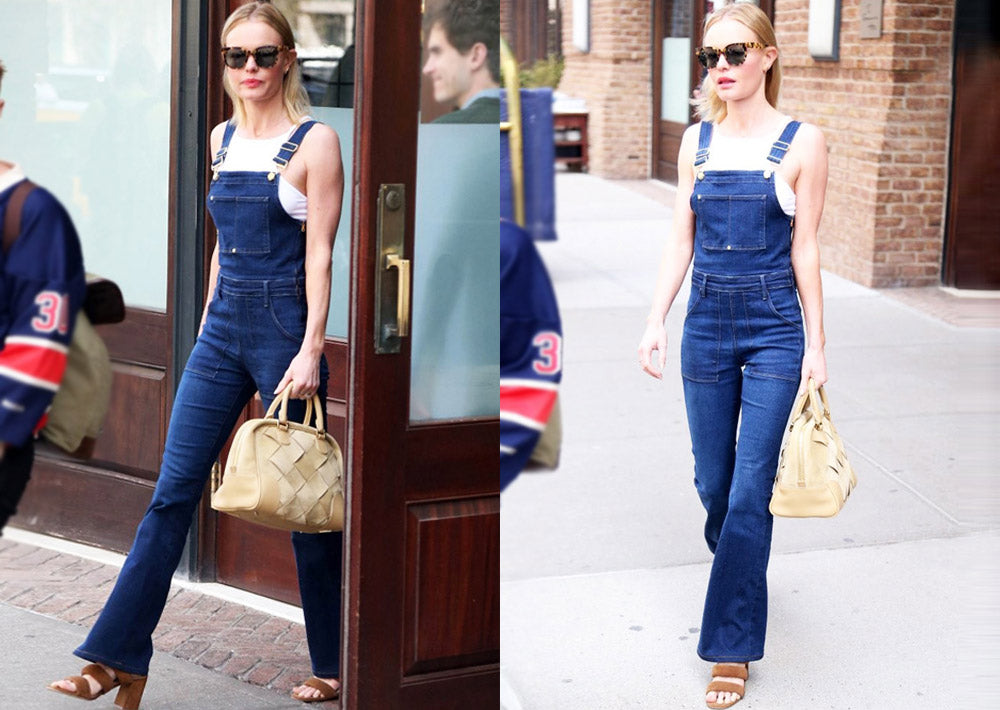 When entering the spring and summer seasons, you can completely use denim long flared pants to create a retro feeling. For example, this kind of matching with thick soles also requires small leather shoes to have a more handsome style. The upper body uses a white vest with a green knitted sweater. The color matching is coordinated. When it is hot, take off the jacket directly, which is very refreshing. Bold and stylish.

③ essential accessories embellishment
One of the highlights in the American retro style is accessories. Many girls will have some more soulful accessories when wearing this retro style.

It can be said that accessories are the most quintessential part of the overall styling. If they can be matched well, the styling will be more soulful.
For example, girls who like sports style can use headbands and necklaces with strong metal texture to play an embellishing role in the overall styling.

(2) Summer American retro will reveal skin

① Casual and handsome short top
Entering the summer season, it is very necessary to properly expose the skin. There is a very typical combination in the American retro style, that is, a short top is matched with retro trousers or skirts. It will emphasize the American retro style through casual and handsome short tops.

For example, the color is darker green, and the lower body is matched with high-waisted straight-leg pants, not only short, but also more obvious on the shoulders. This street style is both handsome and retro.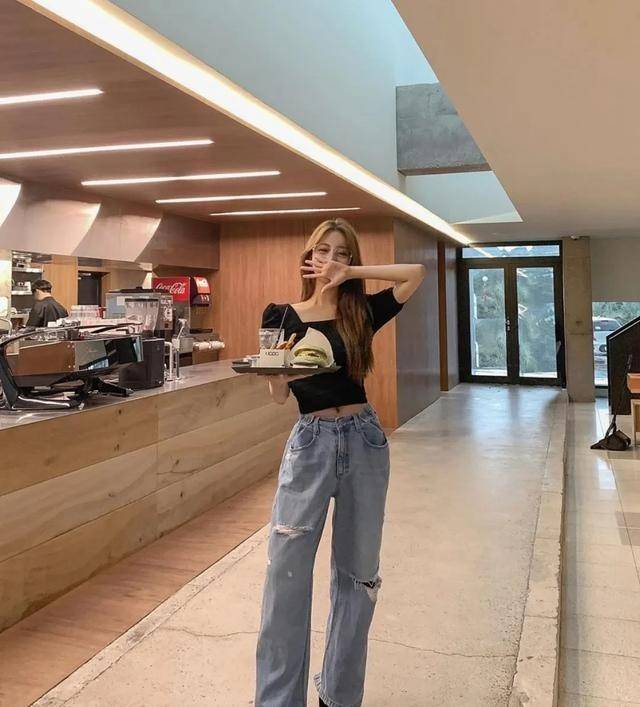 There are also cropped tops with square necks and puff sleeves, which have been popular for the past two years. Black is even thinner, and the lower body is also made of jeans with denim elements. The fatness greatly creates a sense of laziness, and the way of tightening and loosening creates an American retro style.

②Vintage element small sling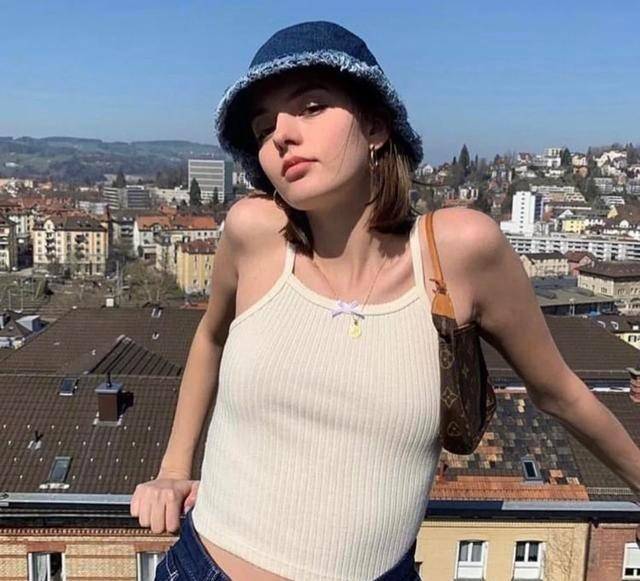 Among European and American styles, suspenders are very popular. The small suspenders with retro elements in the American retro style have become the main item in the style. They have always held an unshakable position. Whether it is paired with jeans or a skirt, they are very attractive.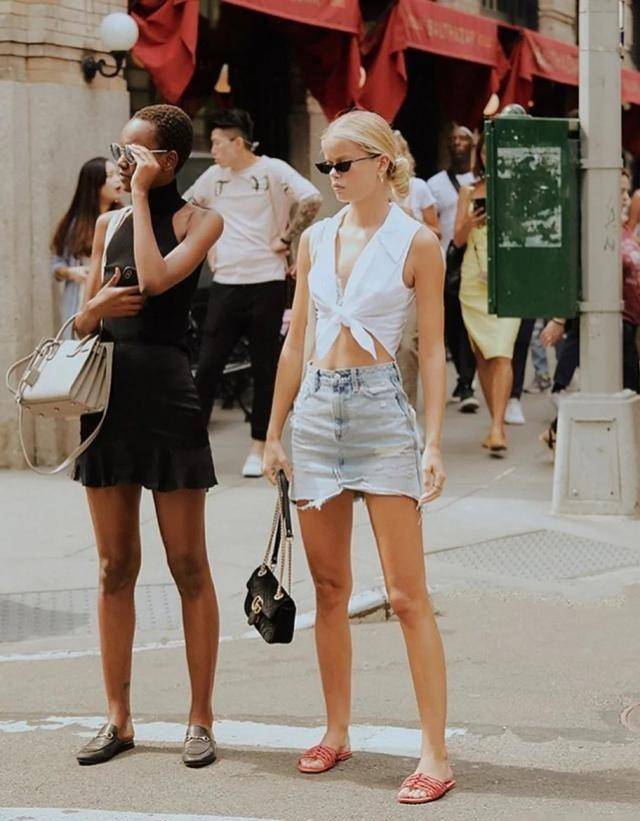 The style of the sling has been continuously improved, and it has entered the lives of modern people. It is not only fashionable, but also very comfortable to wear. It can be called a versatile item. fall in love.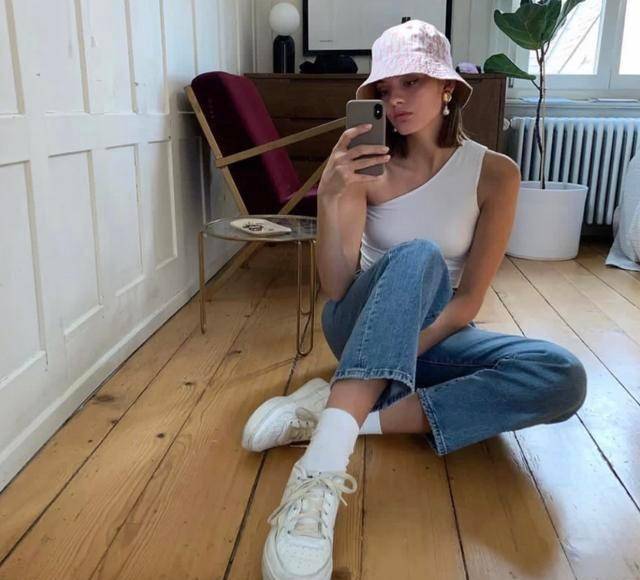 In the American retro style, there is not only one form of sling. In addition to the conventional style, there is also this white one with sloping shoulders. Although white and blue are more common, the white tight-fitting sling is very important to the body. It is more inclusive, which is very in line with the aesthetics of modern people. The blue jeans on the lower body make people see the characteristics of American retro style.

How to properly create an American retro look

LOOK1, T-shirt + plaid skirt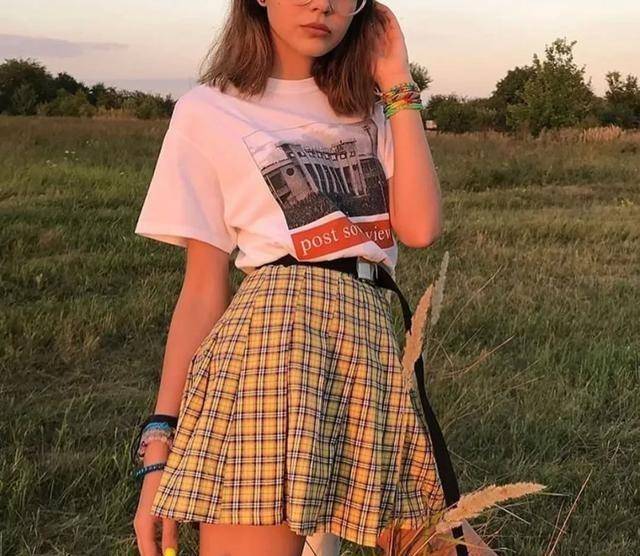 The collocation between these two items has a girly atmosphere, but both fashion elements are very American retro style, slightly fashionable. Unlike plaid suits, simple t-shirts are matched with plaid elements, which are more elegant and temperamental, and are very suitable for daily matching.

LOOK2, blue plaid suspenders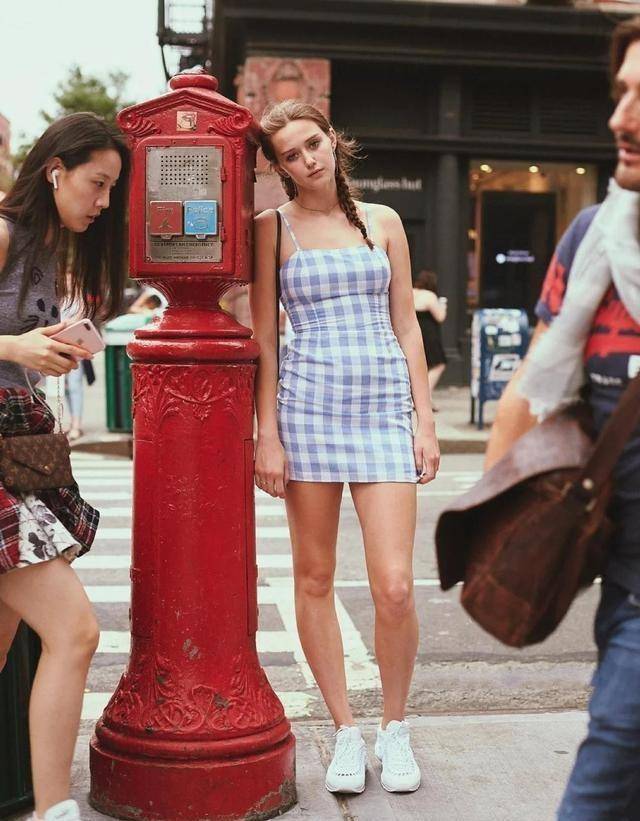 Walking on the street, you can see many typical American retro styles, such as the blue plaid suspenders. The blue and white plaid is the most classic. After pairing with small white shoes, it reveals the breath of American retro style, which is both casual and natural. Simple, generous and confident.

Summary: American retro style is a style with a sense of street. As long as it is well matched, the rate of returning to the street is 100%. It is both handsome and natural, showing another aesthetic of modern women.