In an environment where fashion is developing so rapidly, many people are obsessed with retro style for no reason, and those girls who love retro style have a restless factor in their bones, advocating nostalgia but not limited to nostalgia, like fashion and Romance is probably what "poetry and distance" should look like.

For the retro style, it can be divided into many forms, American retro and French retro, etc. Among them, French retro is really popular with girls, with some accents and beauty, and it also looks very casual when worn. Lazy, so it is also the most popular.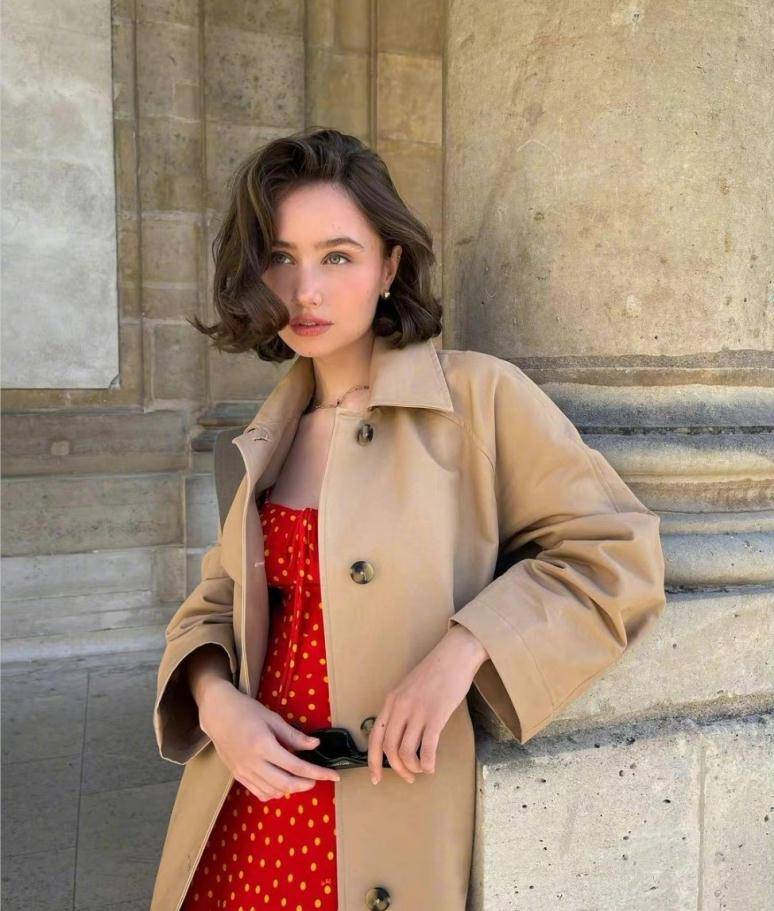 Although I can't say how good the French retro is, the comfortable, casual and unpretentious look seems to highlight the beauty of a girl in every gesture, and at the same time looks very charming.

Elegance, beauty, quietness and sophistication seem to be the best interpretations of this style, especially after seeing too many French outfits, from which you will find that even if you are not abroad, you can already feel it. The rich atmosphere brings you a beautiful scene of exotic and unique.

Therefore, its popularity is not only a follow-up of the public, it seems to be a necessity. It can not only make you concave a fashionable shape, but also highlight a texture, which is very addicting.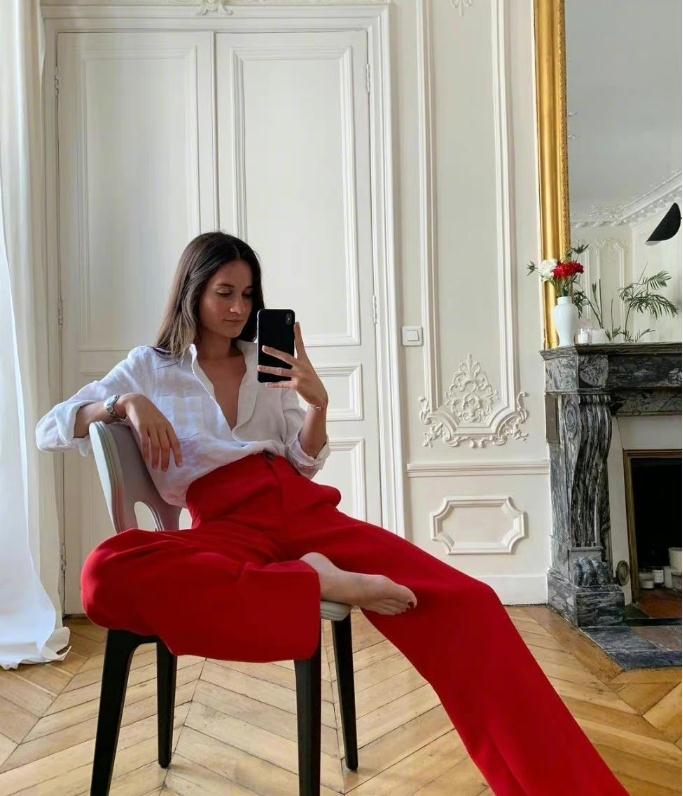 Some people say that if you want to reflect the delicacy and elegance of girls, you might as well try the French retro style. Unlike other styles, it does not seem to be too fashionable, but it highlights the tone and connotation from the outfit. Embody the atmosphere.

So to be a beauty in time, "French retro style" is really not easy, a girl will like it, and the key French retro style is really sultry!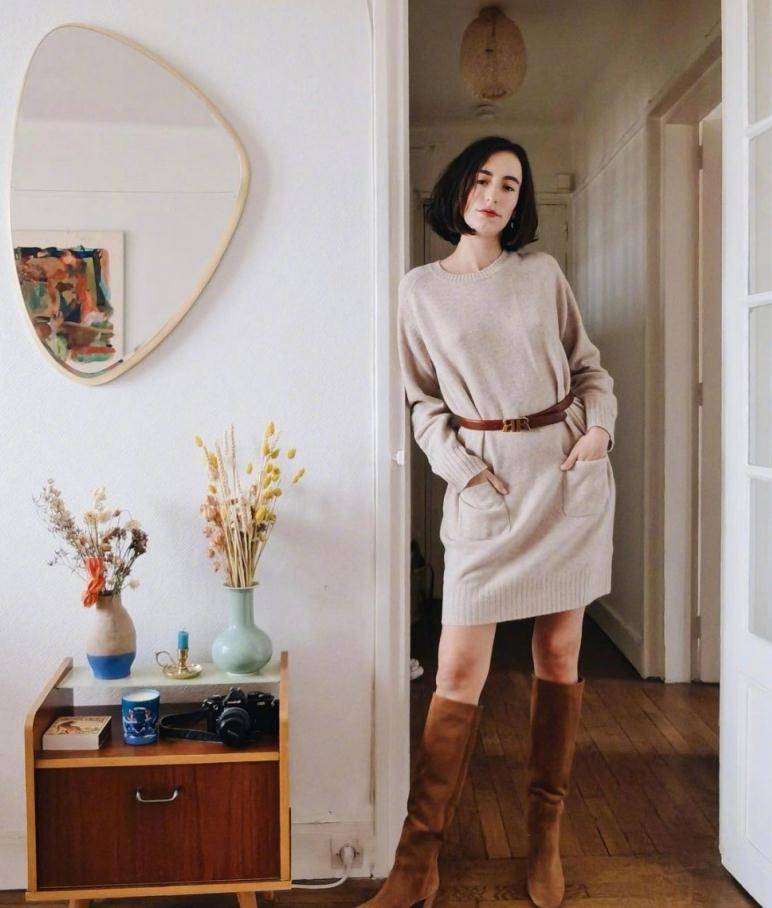 Features of French retro style

About the color: soft color mainly

For today's girls, in fact, most of the time, they prefer bright-colored clothing, probably because they think that bright or light colors can bring you some freshness and fashion visually, and they still look very young. .

However, compared with bright colors, French style pays more attention to soft emotions, so it is generally dominated by soft colors, such as: earth colors, Morandi colors, etc., or simply basic colors. These colors do not seem to be too much. The focus, but it looks very gentle and easy-going, even if it is a large area of solid color wear, it is very advanced, not monotonous!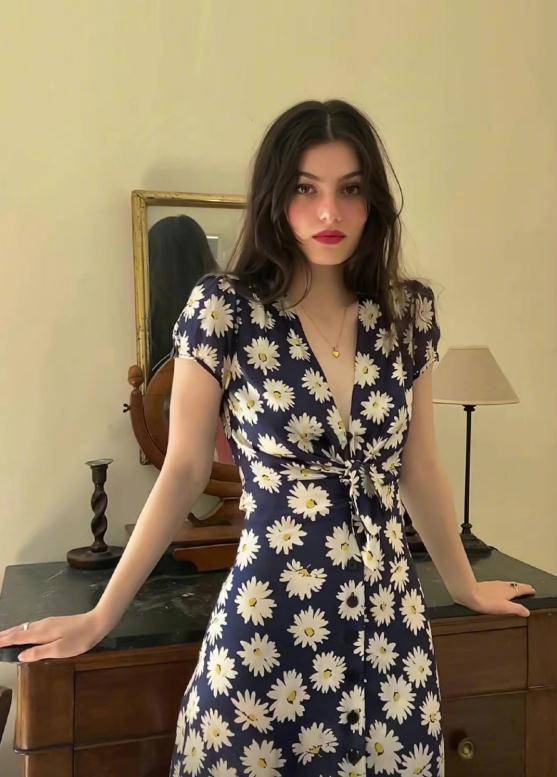 About Clothing: Fitted Fit

When it comes to the version of clothing, although in the fashion arena, various styles and versions emerge in an endless stream, but for this style itself, fit, decent, and not bloated have become the essence of dressing.

Whether it is self-cultivation or loose clothing, as long as the style can be vividly displayed visually, and it can also show its own beauty, it is a good existence, but most of the time, the slightly loose version is French style. The essence, seemingly bloated, is actually very casual and comfortable to wear.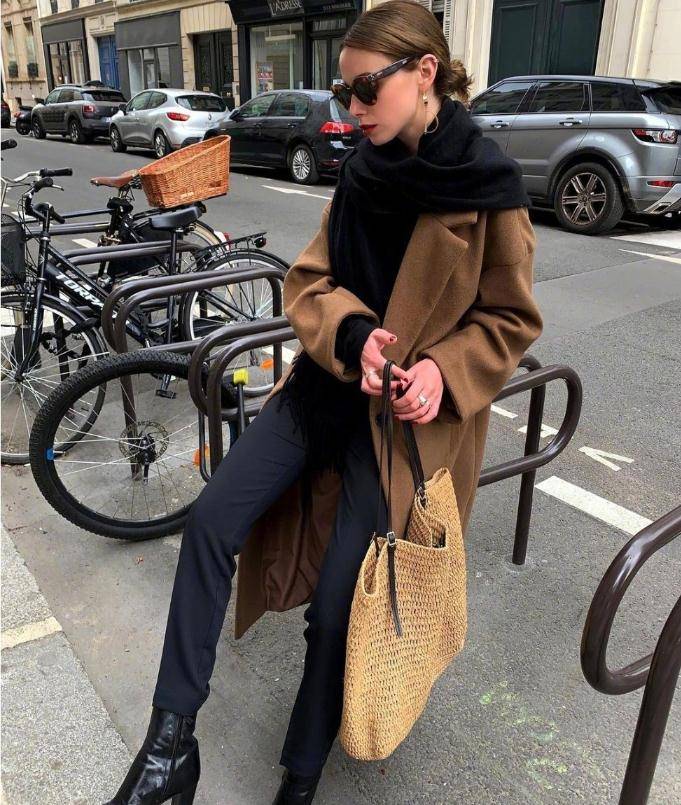 Product analysis of French retro style

basic model

Many young people like some clothing with a sense of design. They think that they can highlight their own temperament and create a fashion. However, in the French retro style, clothing may not have a sense of design, or even basic, but wear it. There will be no inconsistency.

For basic clothing, not picking people has become a highlight, so it can be seen that even older women can easily take this route. Looks very fashionable.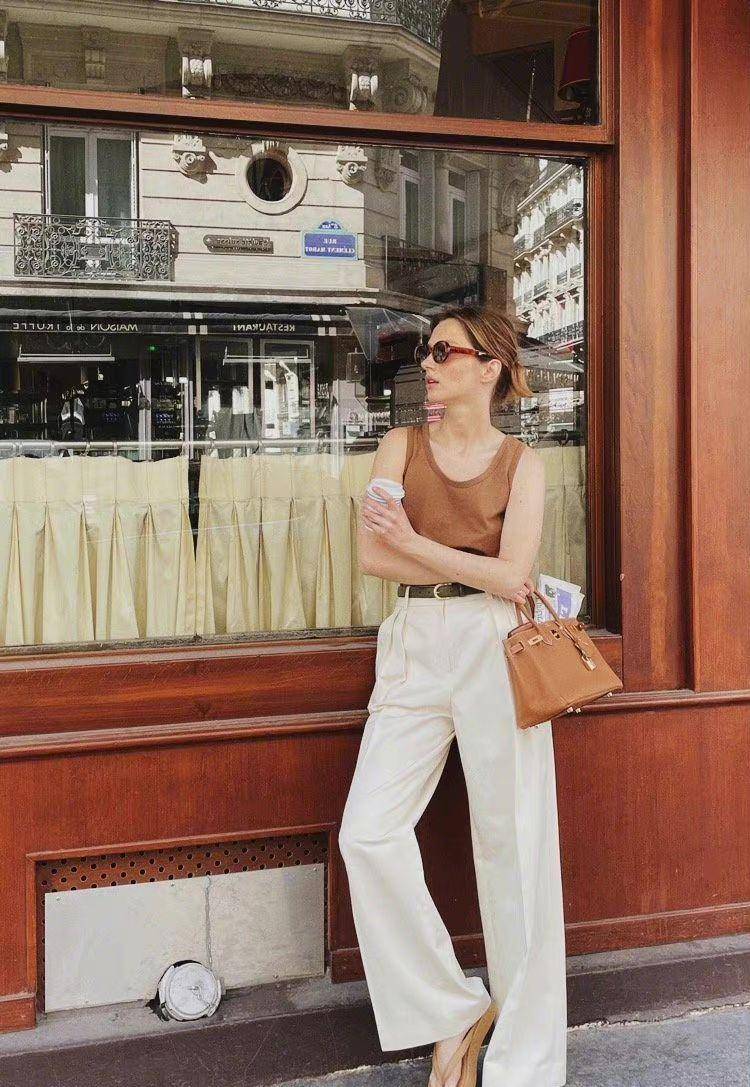 Clothing should have a sense of line

However, although clothing is mainly based on basic styles, proper tailoring and neat version are indispensable. In short, clothing must have a sense of line, no matter whether it is through fabric or style modification. It's too "soft", and it creates a large silhouette by wearing it, which looks delicate and decent, which not only highlights the sense of crispness and neatness, but also looks very handsome, highlighting the aura of a big woman.

Therefore, after seeing so many French outfits, it can also reflect the elegant and timeless style. "French retro style" is really not simple, and it is beautiful without picking people.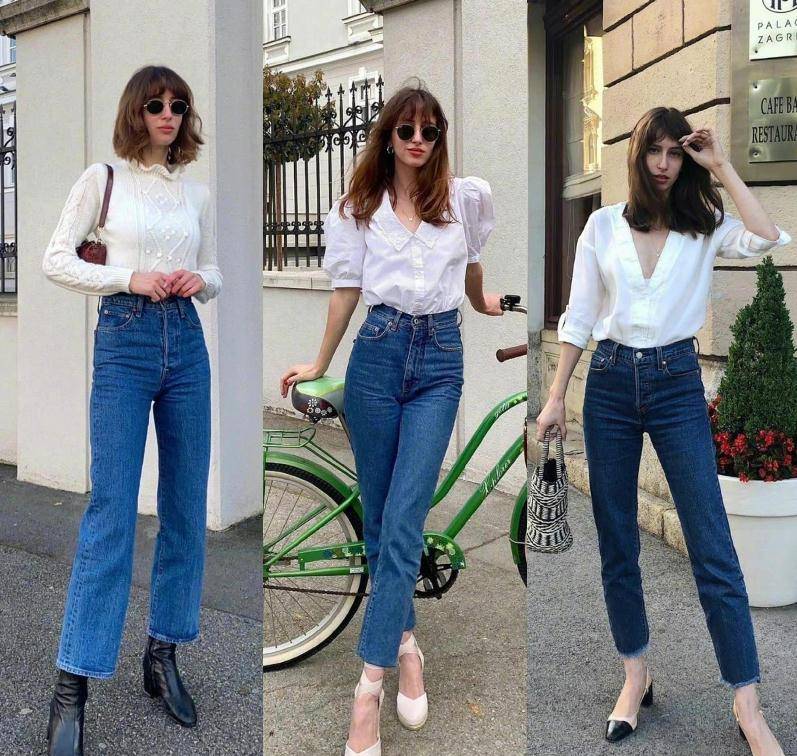 About the French style wear case

How to wear jeans

Jeans are definitely a very basic clothing, but in this style, it seems that it has found the main battlefield to wear, not only with a full tone, but also not very simple, especially blue jeans, with straight , silhouette or self-cultivation form, all look very advanced.

But don't think that jeans are very simple to wear. You can wear a white top casually, and the top hem is tucked into the bottoms, which is both fashionable and atmospheric!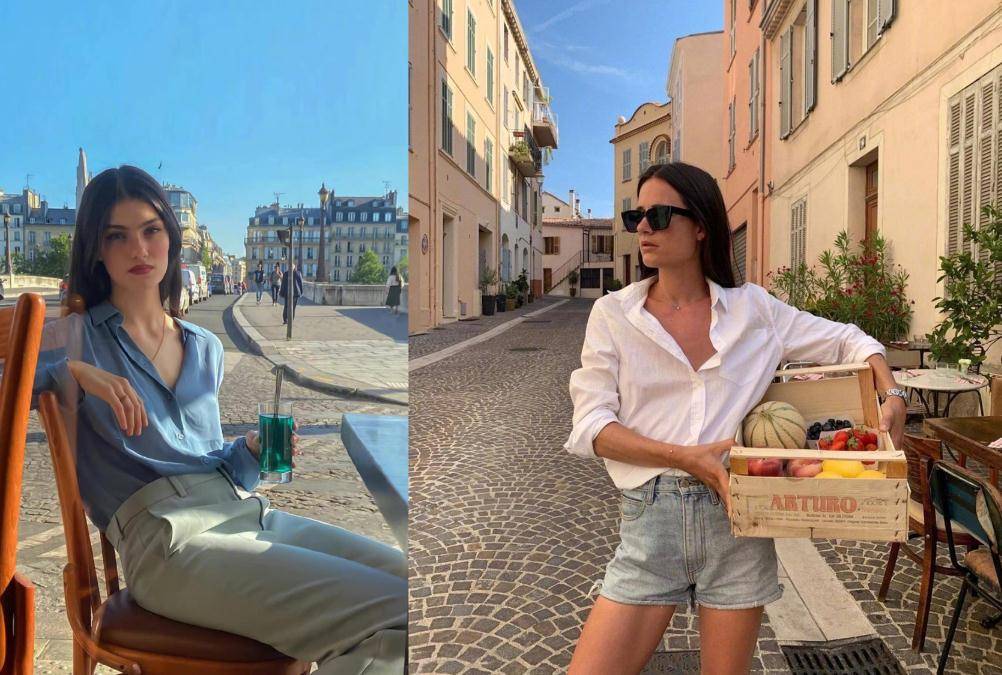 How to wear a shirt

I have to say that in the French retro style, there does not seem to be too much fancy on the clothing level. Sometimes a simple solid color shirt can show the style very well, and it is both elegant and romantic.

Whether it is a white shirt or a blue shirt, it will show a certain small and charming form. It is OK to match it with shorts or trousers. It is both delicate and decent, and the focus is also very temperamental.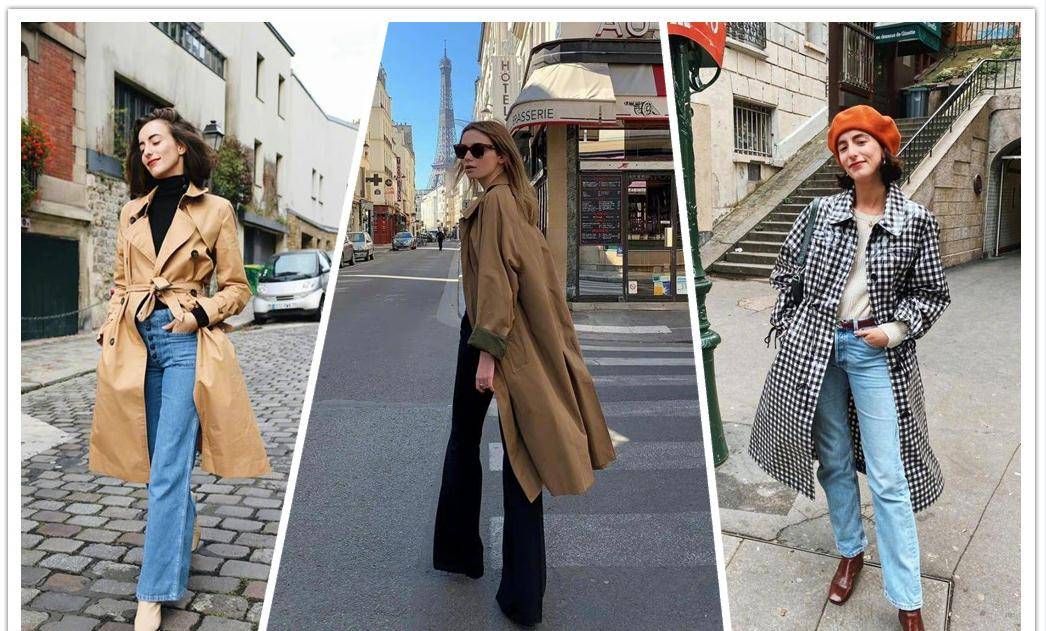 How to wear a windbreaker

In the spring, how can there be one less windbreaker? Regardless of whether it is a khaki or a windbreaker with plaid decoration, it will look very unusual. Although you think this kind of single product is relatively common, it is indeed very practical, warm and wind-resistant.

Especially in terms of clothing, a simple pair of jeans can properly create a distinctive temperament. It is handsome and bright, and it is a fashion that can be controlled every day!