What to learn in 1 minute? 4 color schemes for denim jackets, whoever wears it holds fashion
There is no doubt about the versatile nature of denim jackets, whether it is matched with skirts or trousers. So how can I make my own collocation more colorful? I thought about it carefully, the key lies in the color matching.
It is more common to match black and white. Although simple and classic, it is also difficult to wear color. Unless your figure is good enough, you will only be a "passerby"...
Don't take a fluke if you wear a gray inner outfit, because it's also common to wear it like this...
If you don't want to dress too "passerby", then put more effort into color matching. You know, as long as the colors are well matched, your style will be more brilliant than others.

Today I recommend four color combinations to everyone. The bright colors match the bright spring!

1. Yellow + denim blue

The yellow + blue color combination is fresh and eye-catching, so wearing this is simply bright for the whole autumn!
Denim blue comes with a sense of calmness, which looks cool at first glance, but after a long time, I always feel that it is not enough to show the spirit. At this time, it just needs some lively and jumping colors to add vitality to it, and yellow is the best choice.
The yellow long skirt is easy to show yellow and black when worn alone, but when it is combined with a denim blue jacket, it achieves a tacit balance.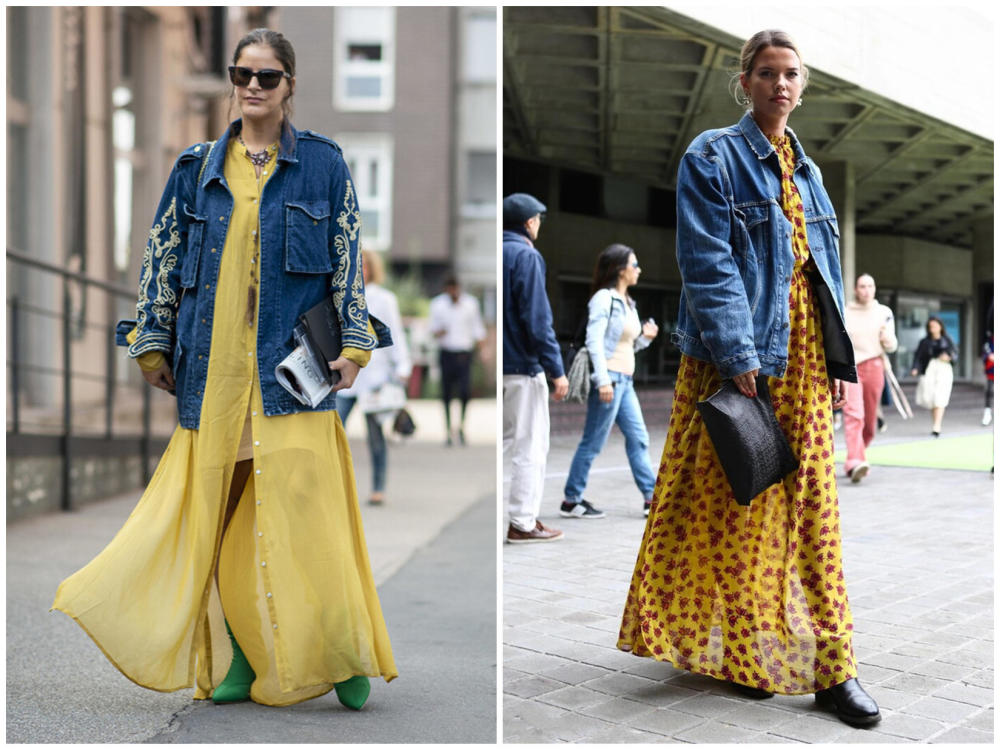 If you are afraid that you can't hold the bright yellow, you can wear it only as a bottoms, black bottoming shirt + yellow skirt + blue denim jacket, this dress is estimated to be able to control most girls.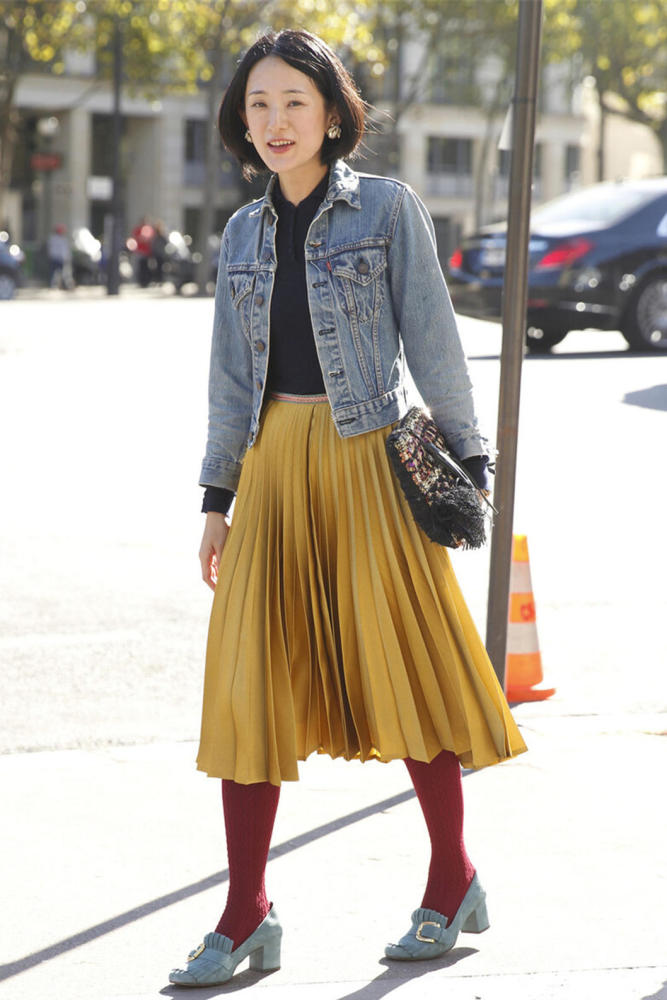 In fact, you can broaden your collocation thinking. In addition to wearing it, you can also carry it. In Japanese miscellaneous, a model has demonstrated it, carrying a yellow mini handbag to add brilliance to the overall look.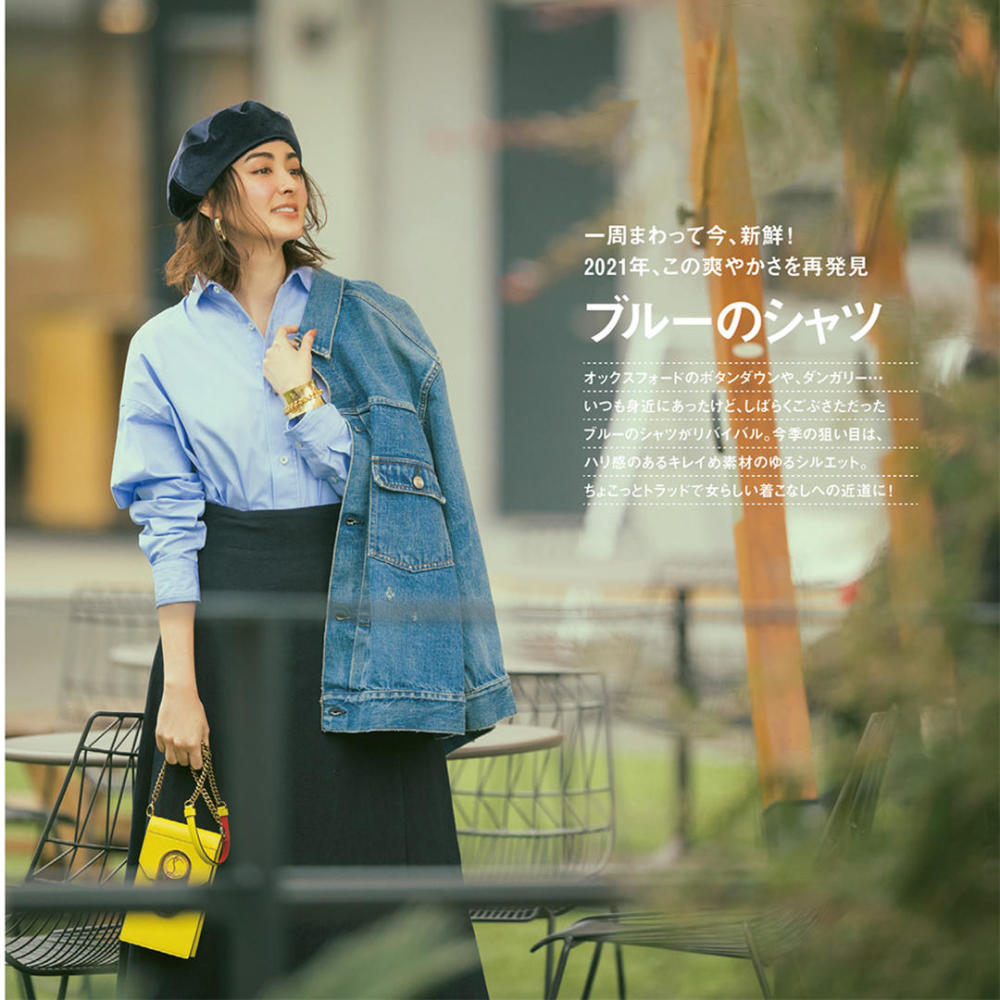 There are a lot of things to carry when you go out every day, you can change to such a large handbag, the bright yellow is very eye-catching, it can be said that it is both practical and beautiful.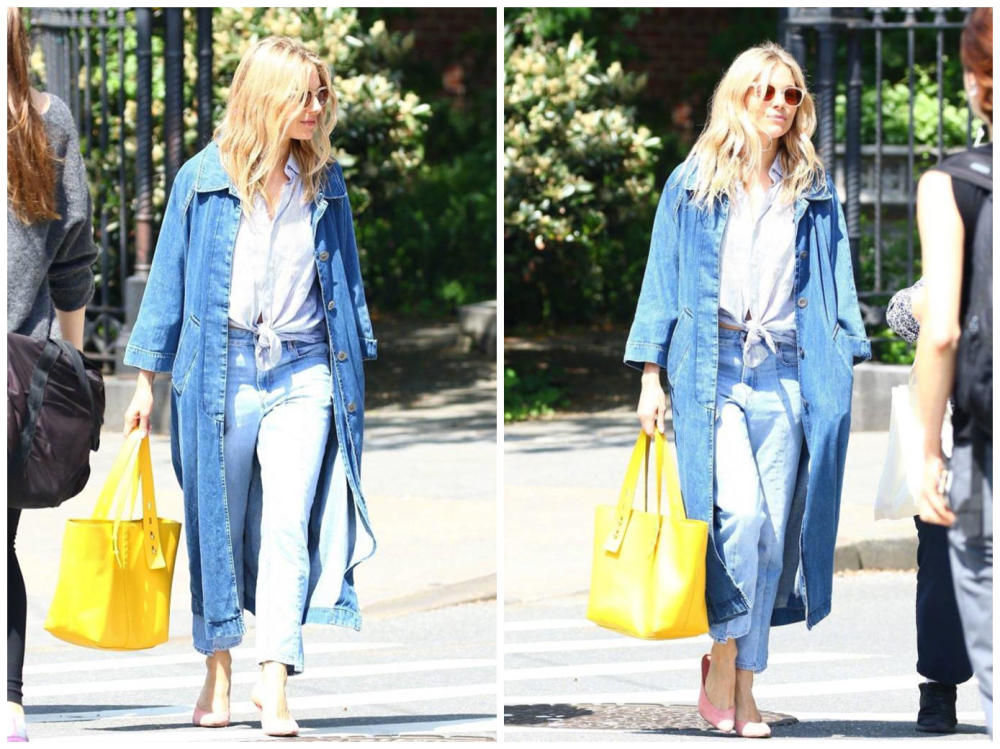 2. Red + denim blue

Since ancient times, "red and blue come out of CP", this is also my favorite set of color combinations. Enthusiastic red meets low-key and calm denim blue, presenting a sense of high-level effect.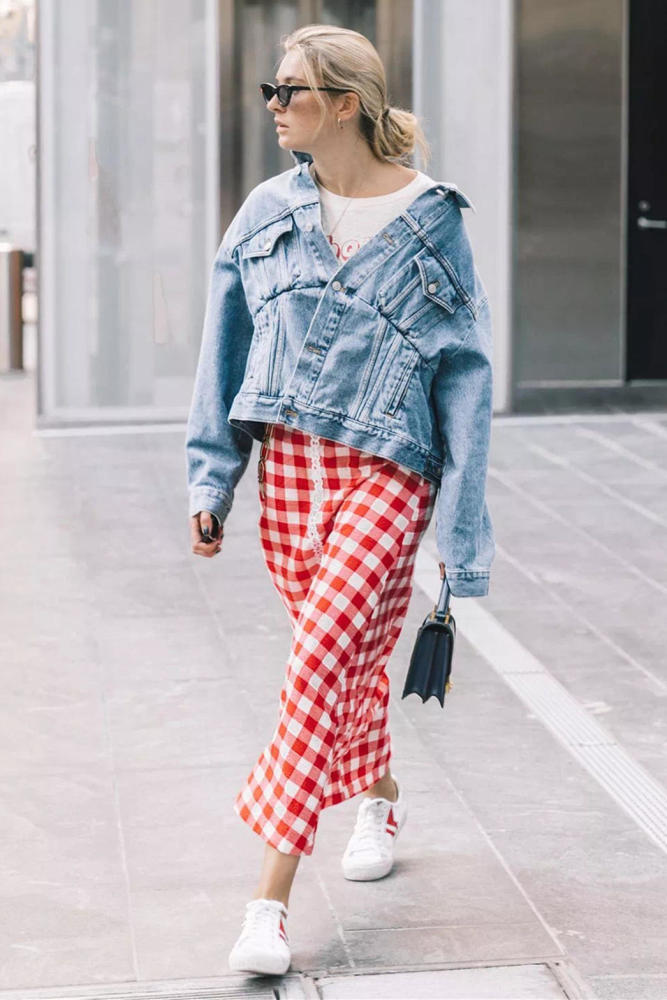 It is especially recommended for girls to wear denim jackets with red dresses in spring. This look is very eye-catching whether it is traveling or dating.

Short skirts are lively and pretty, and long skirts are elegant and dignified. You can choose which style you like~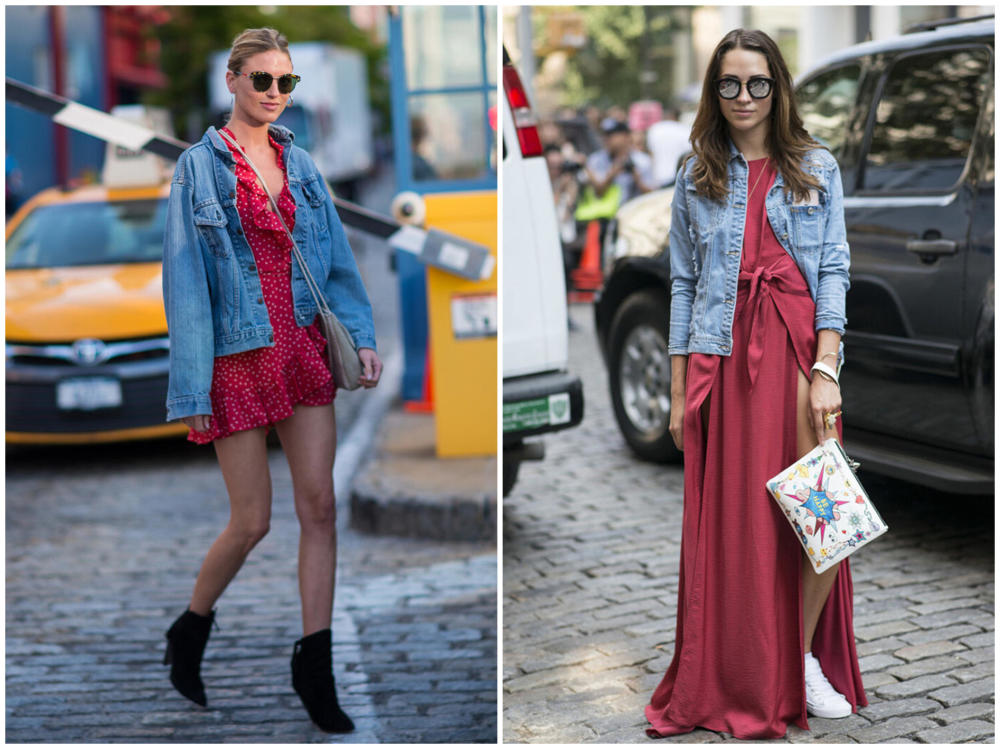 Wearing a denim jacket with a gray primer is more common, but if you pair it with a red skirt, the effect will be different. The addition of the red skirt makes the look feminine!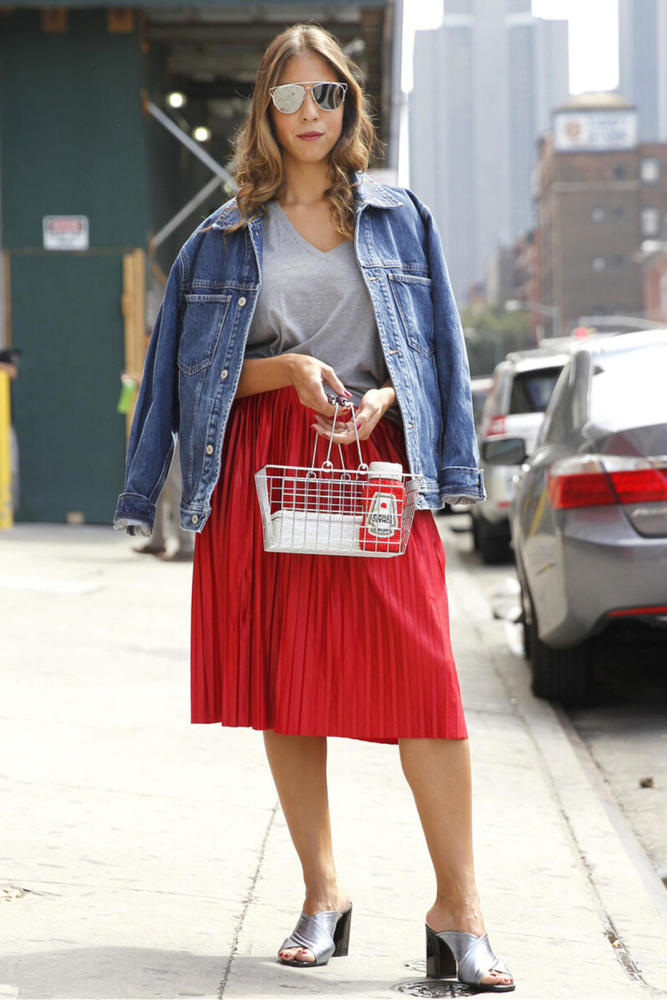 Or with a pair of red shoes, it can also play a brilliant role.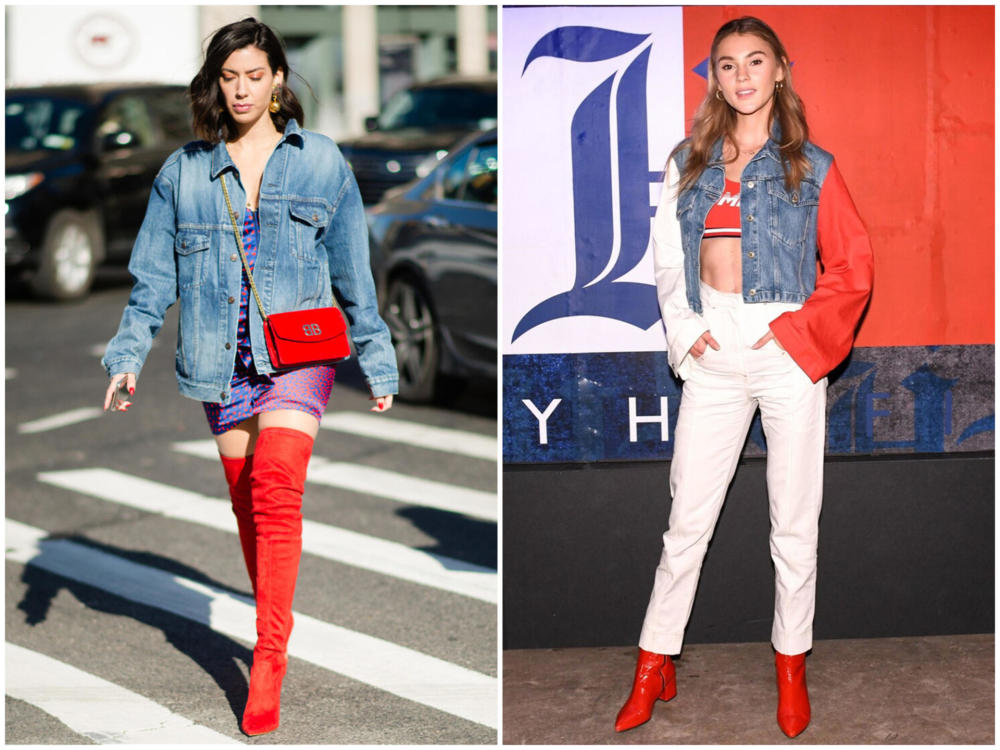 The red bag must not be less, it can make you beautiful to fly~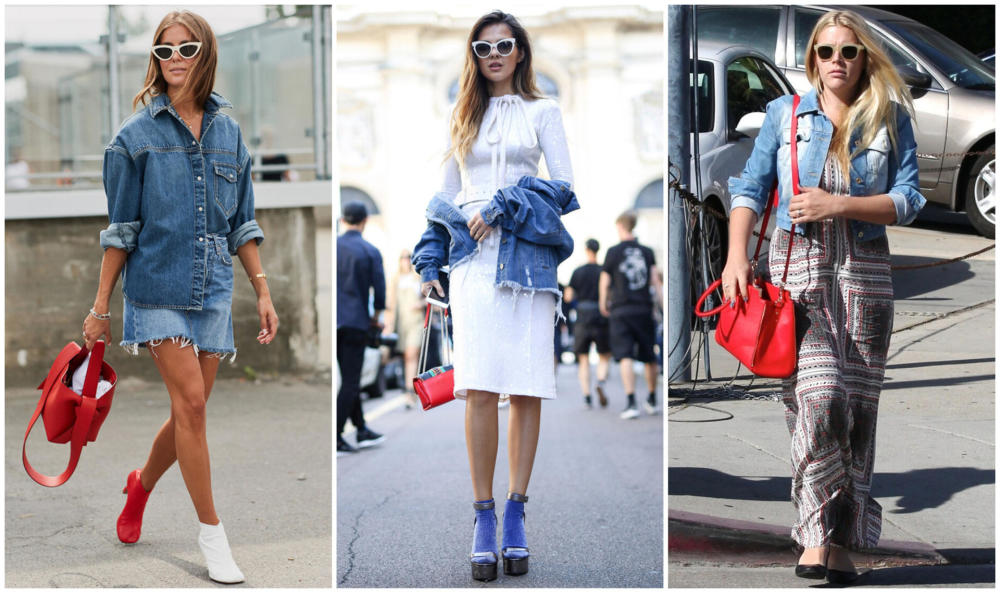 Some fashionistas even choose the red frame for the sunglasses they wear. There is no need to deliberately highlight anything, they are already very eye-catching!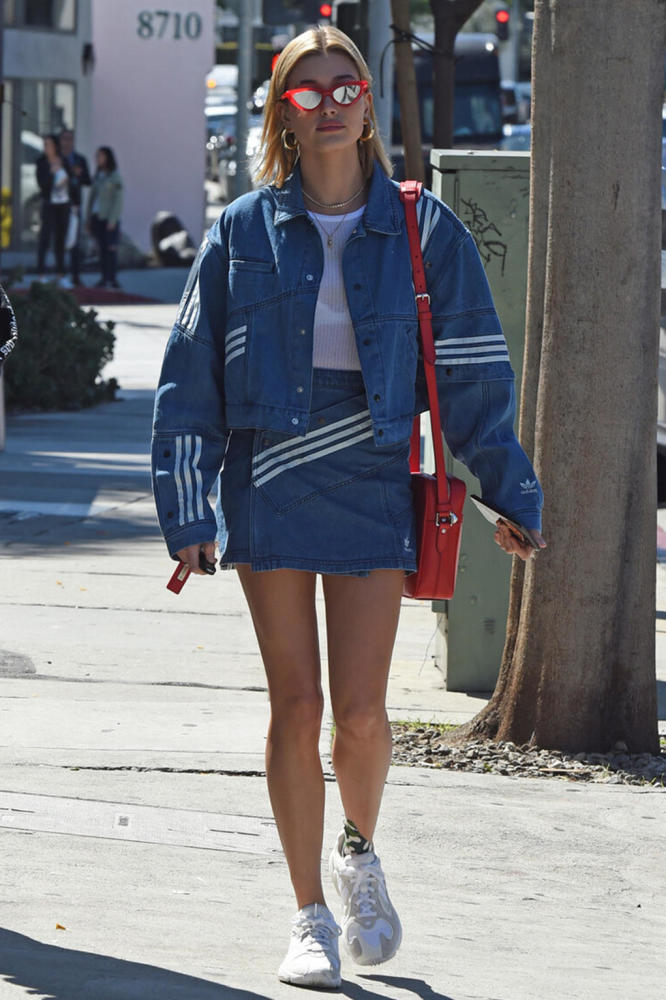 3. Pink + denim blue

How can romantic spring lack pink, it is simply a good standard for girls!

When the gentle pink is combined with the cool denim blue, it is both sweet and straightforward. I really like this style tone!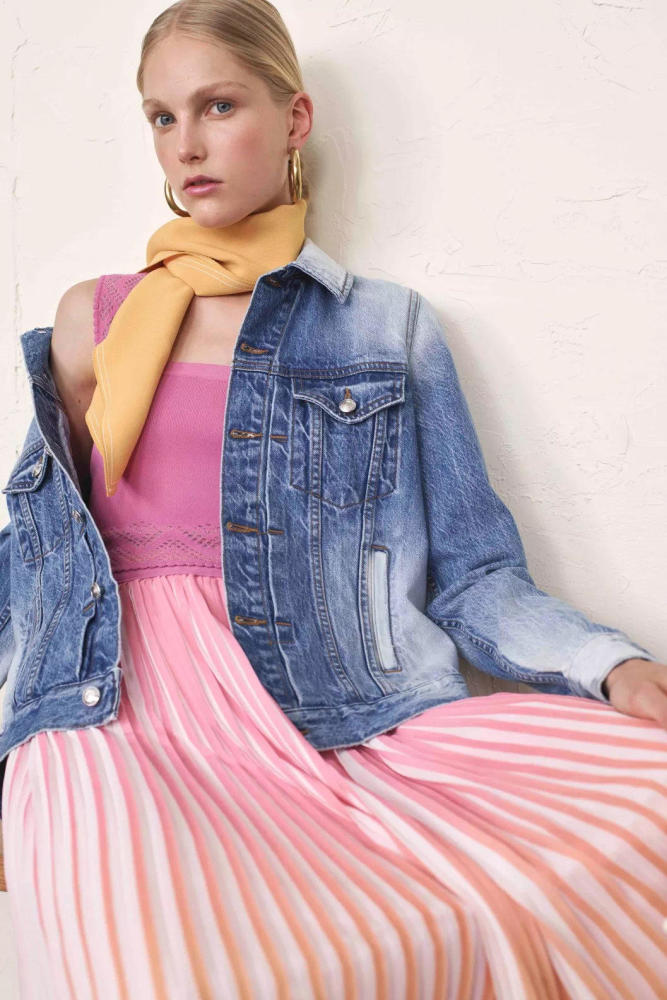 Wear a pink dress with a denim jacket, the fresh little fairy is you~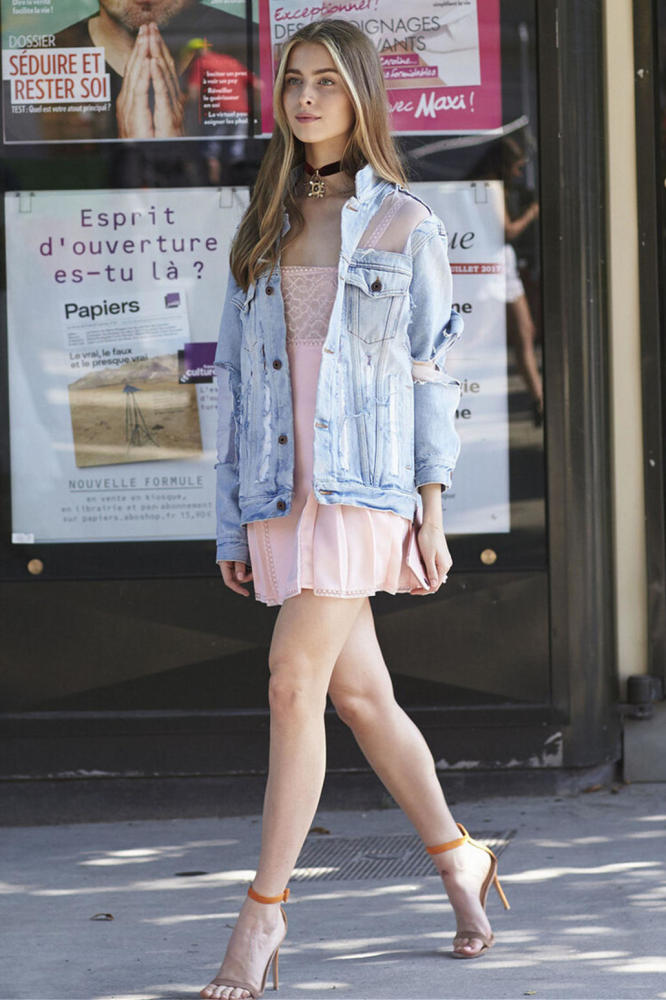 You can also wear a white T first, with a denim jacket on the upper body, and a pink skirt on the lower body. It is obviously a simple and casual match, but it is also very advanced.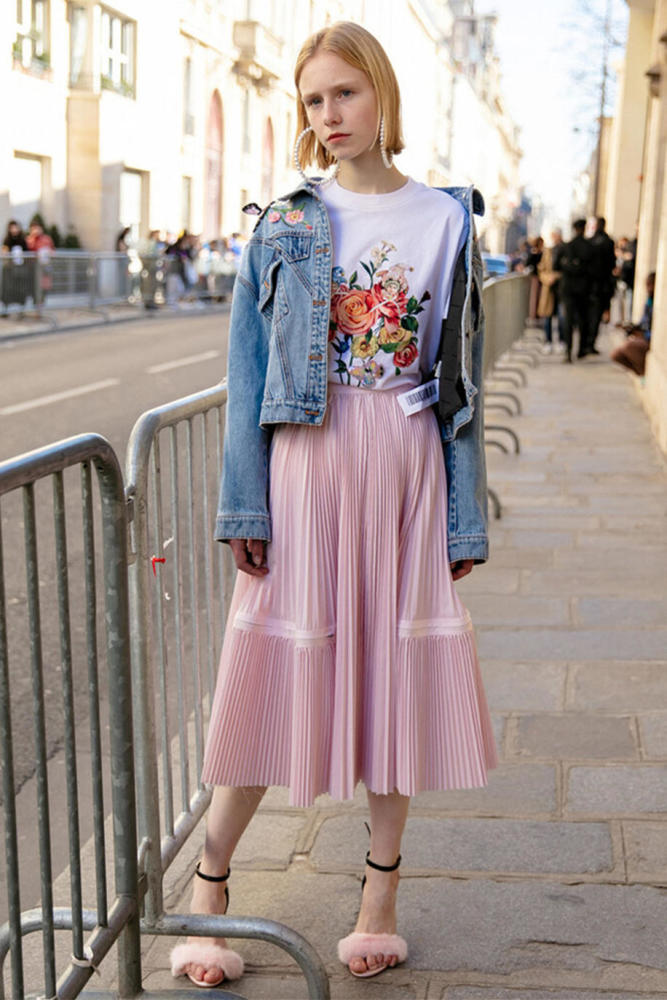 I always thought that denim and trousers are smart and handsome, but you can change to pink pants. It is both capable and tender~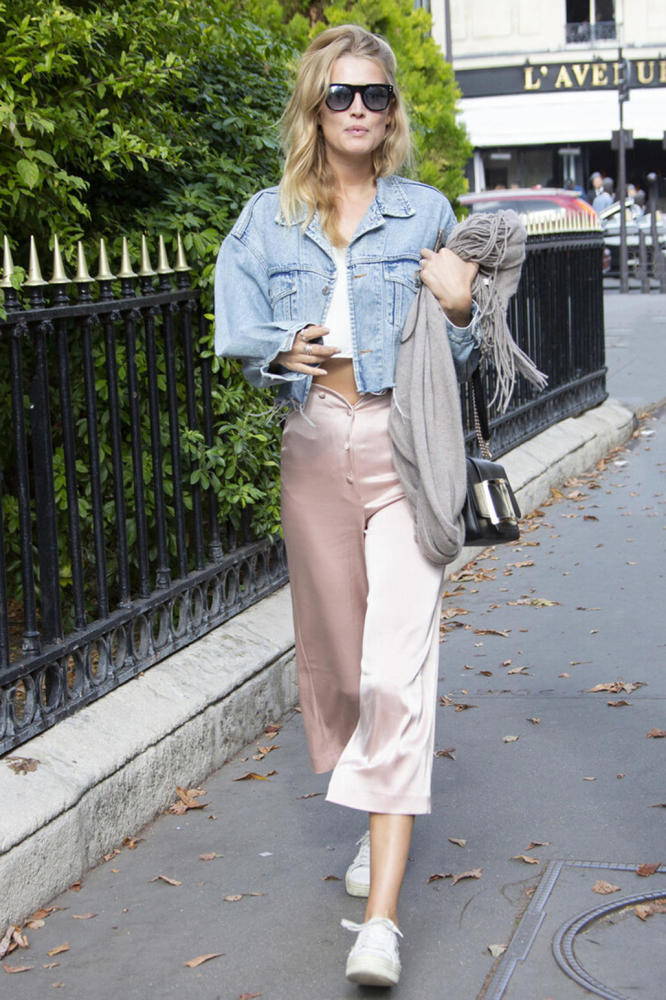 If you don't like to wear a large area of pink on your body, you can also carry a small pink bag for embellishment, which is fashionable and fresh.
4. Green + denim blue

There is a set of modern and retro colors that you must try, that is denim blue + green!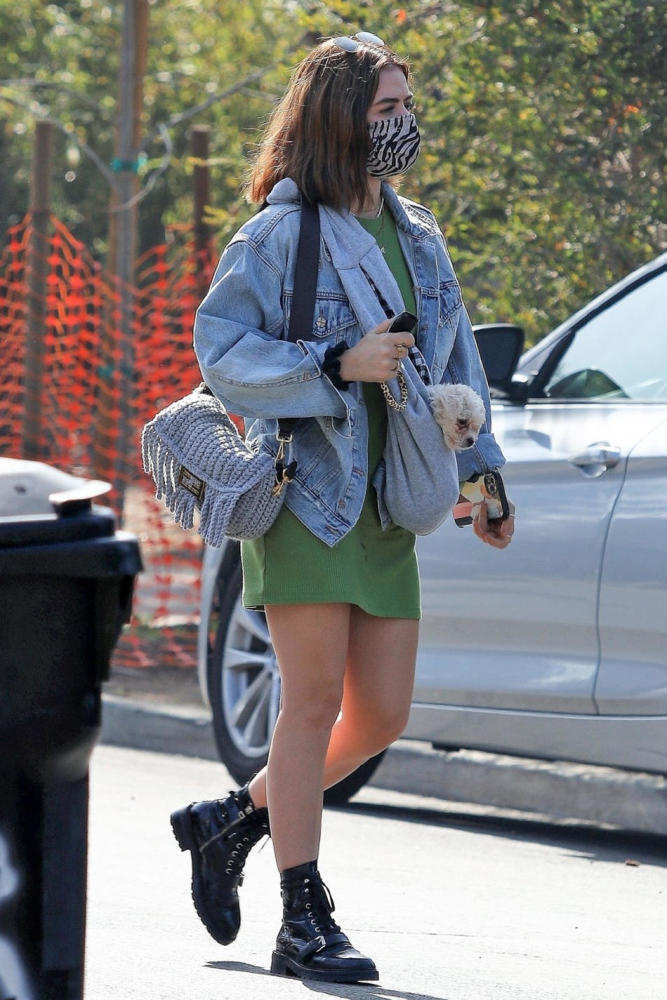 This set of colors carries two styles at the same time, naturally giving birth to another fashionable atmosphere.

A touch of green suspenders and blue denim clothes, this one is chic and retro~
Or changing to a low-saturation green half skirt can also make the overall look more advanced and textured.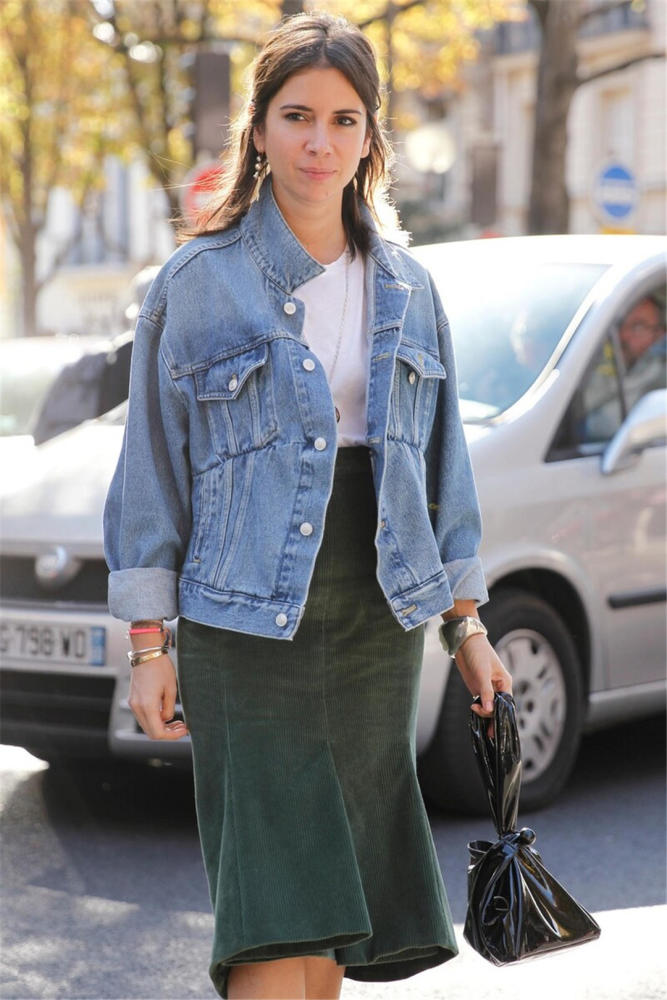 With a green printed skirt and denim jacket and white shoes, this look is super youthful, especially youthful.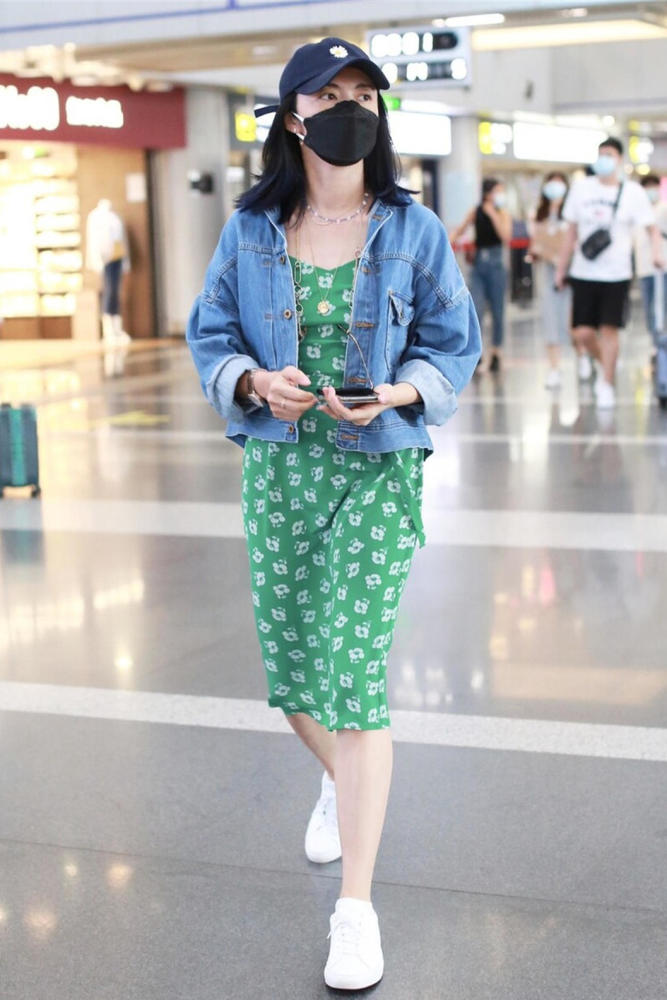 Appropriate addition of some green items, such as shawls, can also make the shape more dynamic.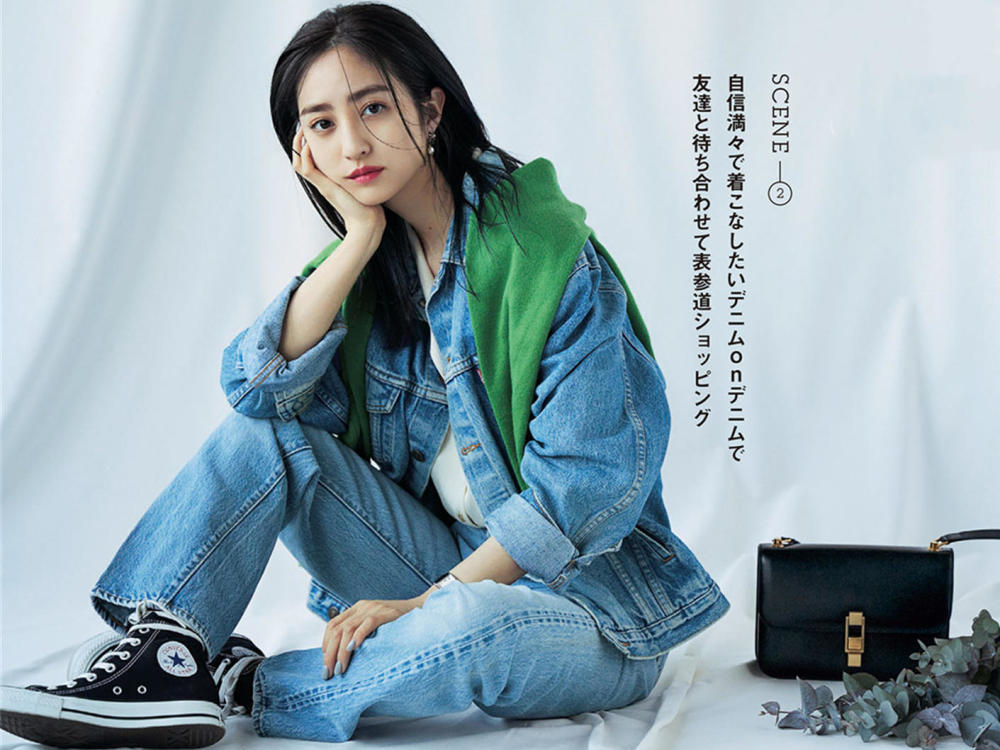 In addition to the above four sets of colors, I personally like denim blue + brown. The combination of the two deep tones can highlight the temperament and easily show the mature royal sister fan.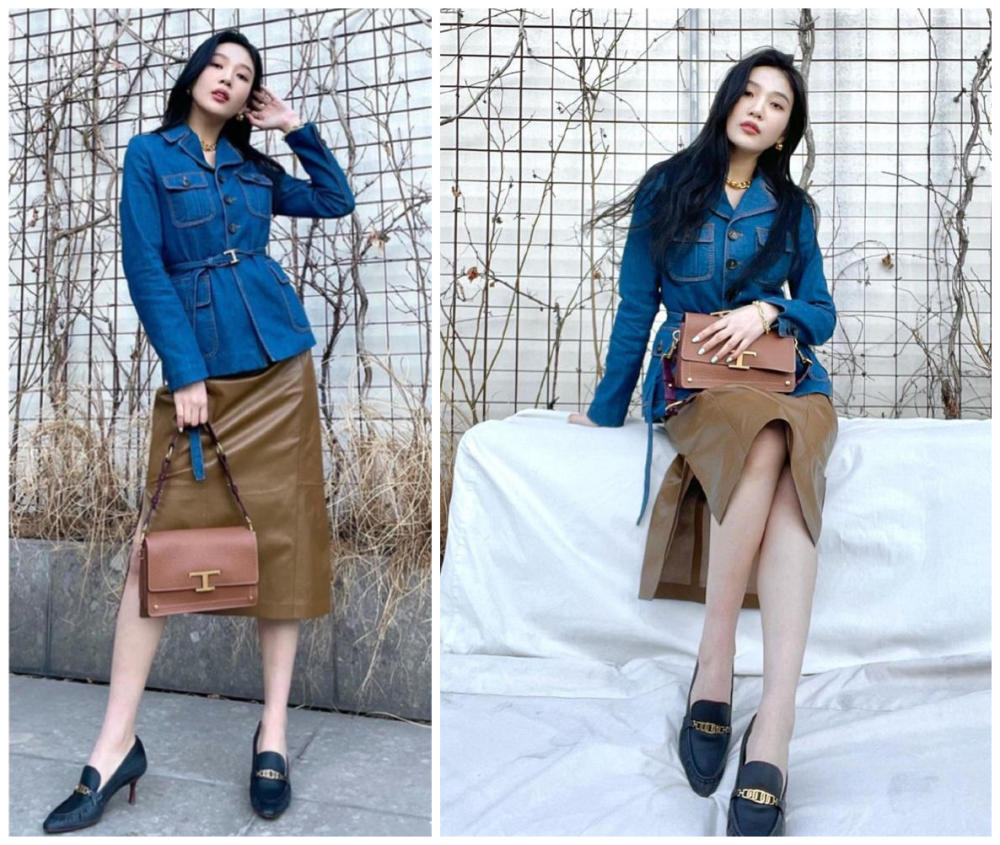 Regarding denim jackets, how do you generally match them?